Opinion / Columnist
Paying school fees with goats: Fact vs fiction
26 Apr 2017 at 22:23hrs |
Views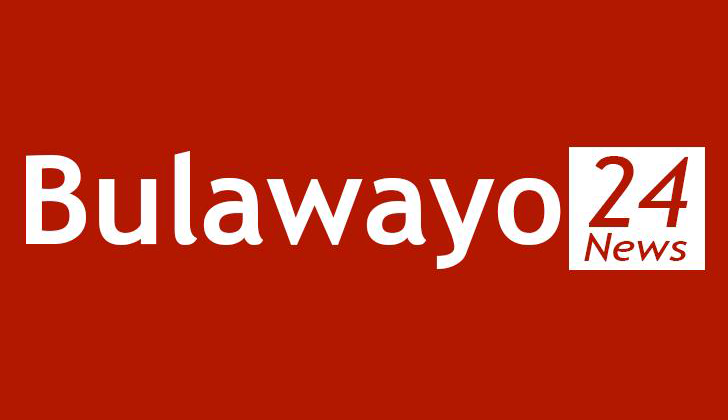 "IWE! Mbudzi munadzo here dzekubhadhara fees term ino?" asked my cousin Piri, meaning, do you have goats to pay for your school fees this coming term? The schoolchildren from St Columbus School were going past our homestead. These were Grade Seven pupils going for extra lessons during the holiday break.
One bare-footed skinny boy holding his books in a plastic bag laughed and said no, his parents did not have any goats, only chickens. A girl walking slowly behind him, wearing a torn school uniform and "mapush", the Chinese-made plastic sandals, smiled and said her grandmother had a few goats and one of them was going to be sold at the school to pay for her school fees.
Piri stood at the village homestead gate, a cup of tea and thick slices of bread with jam in hand. I was in the garden, picking peas and tomatoes to take to Harare, as I normally do.
Ever since we put a borehole and solar-powered submersible pump in the village, we no longer buy vegetables in supermarkets. Instead, we take the vegetables from the village to town. Last year we grew masses of cherry tomatoes but we could not get transport to take them to town. We sun dried them instead.
Now we sell a cup of dried tomatoes for 50 cents each to our neighbours. Women travel all the way from Buhera to exchange the tomatoes with gowa, or bicarbonate of soda collected from the rivers near Dorowa.
I kept on picking the peas and eating some as I filled the basket. Piri came to stand in the garden but not picking anything. Instead, she started teasing my brother Sidney, telling him to go back to teaching so we can add more goats to our livestock. "The school will not have cash. Teachers are going to be paid with goats. Anyone with money can now go to the headmaster and buy goats!" Piri laughed.
"But that is not what the ministry is saying. Where did you get that wrong information from?" asked Sidney. Piri said she was not lying. She had received many messages from friends on WhatsApp. Then she showed us a video by a popular woman comedian.
The comedian sits in a car, pretending to be the headmistress of a school. She asks her deputy how many goats had arrived at the school. A figure of 800 goats is confirmed. The headmistress then calls the school bursar and orders that from now on, she will pay the teachers eight goats each as salary. The bursar will get 15 goats. She ends the video saying we are going back to the barter and trade days.
"School fees, mbudzi. Mbudzi to mbudzi!" Piri laughs in hysterics as she looks for more videos and photos of goats heading to the schools.
But Sidney, being a retired school- teacher, says this is not funny. He cautions Piri not to take social media so seriously because it can be an unreliable source of information.
Sometimes social media creates jokes to make a burden lighter and make people laugh. But at times, the same platform of communication can misinform the public so drastically and we lose the meaning of an important message. Selling livestock or zvawanikwa to raise money for school fees is nothing new to Zimbabwe.
As the two of them argued, I recalled that many of us students who grew up in colonial Zimbabwe went to school with money realised from selling groundnuts. Takaenda kuchikoro nemari yenzungu. We were poor. There was no money.
During that harsh apartheid-like days, we did not know that there was a system or a policy to stop us Africans from getting an education.
Back in 1920, the then Rhodesian Prime Minister, Godfrey Huggins placed more emphasis on educating the European child in Rhodesia. As a result, there was little attention given to the Africans.
The Director of Native Education in colonial Rhodesia from 1934 to 1954 was George Stark (there is a school in Harare named after him). He introduced a policy of "practical training and tribal conditioning". Through this policy, a big pool of cheap unskilled African people was prepared for manual labour. The same system also helped to ensure that Africans stayed in the Tribal Trust Lands.
Out of the top 12,5 percent of African children who completed primary school, many went to do secondary education and a few to the University of Rhodesia. Those students who succeeded in entering the university were indeed the lucky ones. Their parents would have sold many cows and grain to get them to that level.
It was at the higher educational levels that the African and the European student sat in the same class though quite often, not at the same desk. There was segregation in the dormitories as well. The journey to get to the University of Rhodesia was a long one. Very few Africans made it.
Some students who failed to access university level education in Rhodesia left the country and attended Fort Hare University in South Africa. Others went to Europe, America, Canada and Australia as refugees, returning home at independence.
But, in those colonial days, despite the hardships, our parents knew that education was the future. When we were in primary school, my mother sold clay pots, goats, chickens, groundnuts and beer in order to get money for school fees. She would only sell a cow if it was too old to give us new calves and milk. Quite often, she exchanged steers with a very young heifer. But selling groundnuts and clay pots brought her more school fees than anything else.
Mbuya VaMandirowesa, my grandmother, disapproved of my mother selling livestock to raise money for school fees. But my mother paid little attention. She travelled to sell groundnuts at Jack's store, Chitoro cha Jack.
Throughout the Tribal Trust Lands, Mr Jack, the European trader, had many stores. At one stage my father and his brother, Babamunini John, managed Mr Jack's store and grain shop at Masenga, along the Mwerahari River near Nyashanu Mission.
While my father was in the main store, Babamunini John told the women to line up with their ground- nuts. The nuts were shelled on the premises and weighed on a scale. The women received cash and a voucher to go into the store and purchase sugar, cooking oil, soap and other basics. The little cash they received then went on to pay for school fees.
Looking back to that era, our parents managed to raise money from the rural market economy. Mr Jack was the only trader and he could charge any price for the groundnuts. If there was a controlled economy and fair prices were paid, perhaps more children would have gone to school.
Many years later, we face a cash crisis and back here in the village, some of our neighbours sit back and say, ah, let the Government educate our children even if we do not pay anything because the Ministry of Education said no child should be sent home from school because they have not paid any fees. The ministry might have said that, but students are still being sent home because their parents have not paid school fees.
Four years ago, I wrote in this column, a story about a woman called Enifa, her twin daughters and a cow called Sirika. During the first week of January, Enifa Tambe walked around the villages trying to sell Sirika, her only cow, in a desperate bid to raise Form One school fees for her twin daughters. The twins, Praise and Peace, were intelligent and Enifa knew that they would go a long way.
I bought Sirika for 350 US dollars so Enifa's daughters could go to Form One at St Clara Svinurai School. My mother said Sirika was a bargain, a beautiful cow, that hardy Mashona type, jet black with shiny short hair. She was small and compact with fine bones, beautiful symmetrical horns, short legs and a long thin tail with a bush at the end like a lion's tail.
If you go past our kraal today, you will see Sirika, either lying down or feeding yet another calf. My mother was right that our village wealth came from cattle. We got manure, milk, meat and the oxen-pulled the plough and the scotchcart.
"These villages have many livestock and not just goats," said Sidney. "If there is a market developed here in the rural areas, people can sell what they produce and raise money for school fees. This is reality. This is not a joke."
In the past, our parents did not just sell groundnuts. They sold whatever could generate income to pay school fees. The village-based economy is not just about goats.
-----
Dr Sekai Nzenza is a writer and cultural critic.
Source - manicapost
All articles and letters published on Bulawayo24 have been independently written by members of Bulawayo24's community. The views of users published on Bulawayo24 are therefore their own and do not necessarily represent the views of Bulawayo24. Bulawayo24 editors also reserve the right to edit or delete any and all comments received.