Opinion / Columnist
The height of political oppression in Zimbabwe
05 May 2017 at 20:25hrs |
Views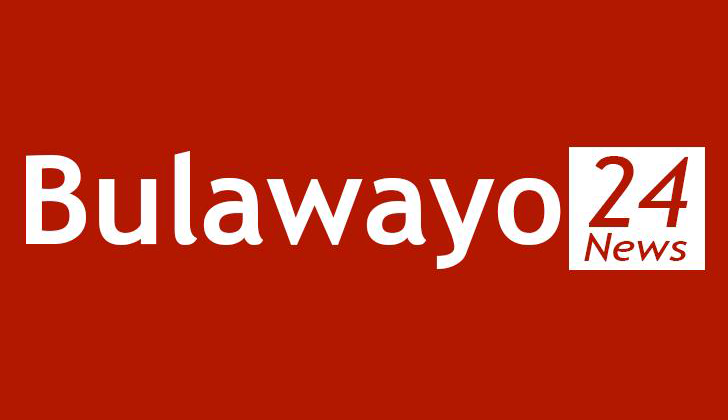 The situation in Zimbabwe need people to unite and take action, there should be a change or reshuffle in the Governance. Besides changing the President, some ministers must be changed too. Not changing politicians is the same as not changing a baby with a diaper full of shit, this will ruin the nation. Young Zimbabweans have lost hope in the situation, some even gave up in pursuing their dreams.
They no longer dream because its pointless. Some people can not even afford proper breakfast, proper lunch, proper dinner while ministers and officials with top positions are having it in excess. Their dogs are even fat because of the leftovers. Imagine people going for 24 hours on only one meal. I am not in Zimbabwe now for some reasons and one of the reasons is the situation in Zimbabwe. I feel for my family and friends back home.
Getting a Degree, PHD or Doctorate is no longer a thing to have pride in because out of all the people who graduate, 99% are going to be street vendors and hustlers and only a percent is going to be employed. University students who are on attachment do not even get paid.
What they can only get is transport allowance and some do not even earn a dime and the University which is owned by the Government expects them to pay fees while they are also in need of transport money, lunch money, pocket money etc while they are on attachment. Is this not day light robbery? Most people in Zimbabwe are only surviving by the Grace of God. You cannot be employed if you do not have a connection even though you have the required qualifications.
Some people got jobs with no degrees simply because they are well connected while someone who have got a first class degree is busy selling airtime, stocking goods in foreign lands to resell as a way of survival. People spend days and nights travelling to Botswana, Mozambique, Zambia and South Africa to buy things they can sell so that they can survive. At the borders and on the roads, they are made to pay revenues and taxes for silly and unnecessary things and this money goes back to the Government which is greedy and merciless.The Government has failed to secure jobs and create jobs for its people. Once people try to earn money through their own hustles, the Government robs them again through declaration duties, taxes, revenues etc.
People should just wake up and smell the coffee. Some people even failed to further their studies simply because they do not have enough money to pay for varsity, instead of the Government to pay for those people's fees so that at the end they get employed and help develop the nation. Those scholarships, bursaries etc are given to people who can afford, people who are from the rich families, people who are well connected.
For the middle and lower class individuals to get these financial aids, they will have to pay huge amounts of money by means of corruption for them to get Scholarships, Bursaries, Financial aids etc. The Government and its officials have got no heart for the general populace. I have noticed many boys become thieves, some girls become commercial sex workers or end up dating blessers and we judge them wrongly but let us get to know their story first.
Everyone now is just trying by all means to find ways of surviving. I remember one friend of mine got an attachment place in Gweru and her home is in Harare, she was forced to rent a room in Gweru. The rent was $40 and she was being paid $80. While on attachment, she had to pay fees, rent, transport, lunch and other expenses, so was that going to be enough? She ended up dating a married man and when i asked her why, she explained her situation and i understood her decision although it was in some kind of way a bad decision but the Government of Zimbabwe is the one to be blamed for this. If it can not give Scholarships, Free education and Bursaries then at least, those on attachment should not pay fees and tuition for that attachment year. People sleep in long queues at banks and suffer to get the money that belongs to them. Farmers were attacked with teargas by the Zimbabwe Republic Police in Harare simply because they were demanding their money. Was that necessary? There has been a lot of looting, corruption, mass killing, torture etc but enough is enough. A person can spend days, wasting transport money going to the bank to get money but in vain and at the end, when they get this money, it will not even be enough to make the family survive for a week because each day has got its own expenses.
The ballot has failed to change things, pakutoda zvehondo, pakutoda zvechisimba, "this calls for a war". Most members of Parliament and Senators can not even give a point which makes sense, they are old and tired, they are out of ideas but they remain in office while they can no longer perform their duties efficiently why?
Some people are dying but even the media is now censored not to publish or broadcast the negative things happening because of this old and tired government but is there anything to hide?
Everything has become clear now. I was born and grew up knowing some people as ministers, that is some twenty one years ago. For example people like Chombo, Sekeramayi, Parirenyatwa and so forth had been ministers ever since, and up to now, they are still in the ministry.
Why can we not have fresh ministers with fresh new ideas and fresh minds? Road accidents are happening in Zimbabwe not because people are failing to drive although at times mistakes can happen, but look at the roads in Zimbabwe.
The roads have got a series of potholes which the Government has failed to fix. If the Government has failed to fix the potholes, it is better they remove that remaining piece of tar and officially announce that we no longer have tarred roads in Zimbabwe.
This means drivers will be more conscious and will drive knowing that they are in dust roads. Besides the issue of potholes, the road signs are in a mess now.
You can only see a hump or curve when you have reached at it. You have to cram where there are humps, curves and other things because the roads do not even have road signs.
People can just use their assumptions to drive. Everyday people pay on tollgates and other irrelevant charges to the traffic police but where is that money going? Who is spending that money? What does that money do in as much as the development and renovating of roads is concerned? It looks like the General Populace is now taking care of the first class through paying these unnecessary fees on the roads and borders. Instead of the Government taking care of its people, the people are now actually taking care of the Government.
People no longer have the freedom to air their views because they fear for their lives Zimbabwe is not for one person, political leaders or ministers or Members of Parliament but it us for every Zimbabwean, it is for the people. There should be Democracy and Freedom in Zimbabwe. I salute South African Government in as much as Social Grants, Freedom, Democracy, Students Financial Aids, Free Education , Free housing, Feeding schemes, Roads, Employment, Job creations etc, the Government has never failed its people although it can not be perfect but it is way much better.
Many people in Zimbabwe have become blind folded by this Government and its officials. A Minister's son or child does not even have a qualification but he/she can be found working in one of the best top paying companies, driving beautiful cars, living a luxurious life showing off and bragging. When people try to bring this to light, they are tortured and die for the truth…why? The same people remain as Ministers and just circulate and change ministries, does this mean the Government is failing to find people fit and fresh enough to replace those old and tired people? A normal person should not remain in support of this Government unless if they are a part of those benefitting.
It is someone who received a free farm, free house, free car or free generator who will never see the negative side of this rotten Governmnet. I used to love this Government a lot, i was born and grew up in a Police Camp up until i was 18 because my father was a Police man. This was a free house where we had to pay for nothing, no paying of rent, no paying of water or electricity charges but once the person dies or the job ends, all these good benefits vanish. Many are being blinded by these free poor services. What is free accommodation, free electricity or free water when one is not getting enough salary.
Does free accommodation, water or electricity pay school fees, buy clothes, buy food and so forth? People should just wake up. Zimbabwe has reached its boiling point and it is now time to revolt, the time is now. Vendors try to survive by selling but at times, the police are send by the Municipality and Government to take away their things, they are being chased away from their selling places in a very rude way but i still do not blame the police because there is no freedom. They are forced to ill treat their fellow general populace members. They are made to chase people away from their ways of trying to make ends meet.
I do not blame the traffic police for robbing people but they are also trying to survive, they have no choice. Out of all the civil servants, i feel pity for the Police who are made to abuse people. Before judging, finding the root of the problem is the best thing that can be done. Once the main root which i think is Government is dealt with, then changes will start to develop. Just like how we treat and handle our plants, the old shoots should be pruned out so that the tree or plant grows well and in good health.
If the Government officials are not changed for a longer time, they ruin the whole system. Just like trimming and pruning trees, the Government of Zimbabwe as a whole needs the same. I used to be a good supporter of the Zimbabwean Goernment and Zanu PF party but i got fed up, i got tired. People should be very careful, towards elections, they campaign trying to gain the people's support, people's trust and people's votes and do whatever it takes to make citizens happy but once they win the people votes, they turn their backs against them, the same people that gave them the power.
I am not for any political party but i stand with anyone who is ready to change the situation in Zimbabwe. Even if Zimbabweans living and working abroad send money to their friends and relatives in Zimbabwe, it will not help in any way because people have to suffer in order to get their money from banks due to day limits, long queues and banks failing to provide enough money.
How is this going to end? Last month, Zimbabwe celebrated 37 years of Independence but are Zimbabweans really independent enough? Are Zimbabweans happy?
Source - Belinda Chowa
All articles and letters published on Bulawayo24 have been independently written by members of Bulawayo24's community. The views of users published on Bulawayo24 are therefore their own and do not necessarily represent the views of Bulawayo24. Bulawayo24 editors also reserve the right to edit or delete any and all comments received.