Opinion / Columnist
South Africans wake up to the horror of white interests in the rainbow
06 May 2017 at 12:27hrs |
Views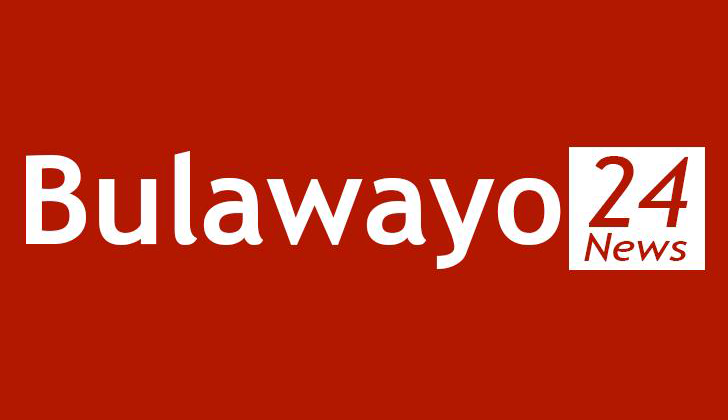 My deepest, heartfelt condolences to the Chidyausiku family on the loss of Godfrey, our recently retired Chief Justice. He was a fine character, an enormous lawyer by any measure.Above all, he served his people, right from the early days of our Independence when he was the Attorney General of the new dispensation. On the Bench, many will remember him for different judgments, something expected from a man sitting at the apex of our justice system. Except he did not begin there; he ended there, putting closure to an illustrious legal career and, with it, a life. I am saddened, most saddened
A being flanked by stubborn genes
My little, barely noticeable path intersected with the broadway of the Chidyausiku family, did so in a few instances.
I felt favoured - still do - whenever that happened. It is an eminent family - part of the regal Chinamhora family of the Svosve clan. For his immediate family, we connect at another level before and beyond our working lives.
He suckled and sagged the breast of a daughter of Chief Chiweshe, himself an offshoot of the Nyashanu lineage, the grand patriarch of the VaHera clan. My clan. Akayamwa zamu ravaChihera, my clan sisters. He thus bestrode two great chieftaincies: Svosve on the father's side, Chiweshe on the mother's side. And it told. Told by way of incisiveness of mind; told by way of a certain double headstrong cast.
For the Third Chimurenga started in Svosve, a development I still vividly recall being tempered by the mature hand of VaMuzenda, our late Vice-President and National Hero.
I had the privilege of being part of VaMuzenda's mission to Svosve, the late VP having been assigned to placate the Svosve people by President Mugabe. A while later, President Mugabe would address restless war veterans in the hall of Chinhoyi University of Technology, then a Polytechnic.
The war veterans wanted to move against white landowners. I still remember the President's words then: Not yet, not now. We are still discussing with the British. But once you judge that the power and authority of the State to redistribute land has been sufficiently undermined, then you can move in.
But not just yet; we are still talking. Yes, the veterans had to be restrained, but Chief Svosve and his people had blazed the land trail. A Chief connected by blood to Justice Chidyausiku. A very stubborn blood of resistance coursing its way in Godfrey's veins, historically stubborn.
PaVaChihera
Not lessened by the gene on the mother's side, a gene equally stubborn, very hard to subdue. Which is what gets our sisters to deserve the epic accolade of "they who redefine title of homesteads they join through matrimony; they who swim against a roaring current".
You marry one of them, your household does not only prosper; it sloughs off its original name, the name of your lineage, the totem of your clan. As if the man is the one who has been married; who has received dowry! "PavaChihera", the homestead gets renamed! These our sisters, henpeckers, but who prosper even the most depressed families.
They are famed for hard work, for initiative, which mitigates their stubbornness, their determined nagging. Small price to pay if you ask me, which is why they are never returned – jilted – by their ever always harried husbands! When the bride-price comes, we, their brothers eat without fear of reverse payments. It never happens.
The day we broke into song
I said the late Godfrey came from a prominent family, an achieving family. Many will recall the late former CJ's elder brother Paul, himself an accomplished poet-novelist-editor. He penned a number of Shona novels and poems, and edited just too many books to recall or to list. Above all, a founding editor of Kwayedza.
He lives on the land, a fund of knowledge into which our youthful media industry never taps. Sad. Still others will know the late CJ's young brother Bonny, a freedom fighter, a retired soldier, an ambassador still serving his country. Naughty to the core, he calls me "amainini", or "little wife" to his late father, thoroughly male though I am. It is his own way of bantering, of playing with his uncle's tail, as we say in Shona.
One sultry day in New York, and ahead of another United Nations General Assembly session, he and I had little on our mind, pretty less to preoccupy us. We were walking back to the Embassy which he headed, walking back from the President's hotel. Dry of any more yarns, we broke into a song culled from our struggle:
Vaana Maai/
Sarai zvakanaka ndaenda kuhondo/
Kuhondo yeChimurenga/
Kana ndafa/
Kana ndafa musazondichema/
Ndafira kusunungura Zimbabwe/
Ndakatsidza/
Ndakatsidza kufira Mass yose/
Mass yose yeZimbabwe/
Kana ndafa/
Ropa rangu muchazoriwona/
Pamureza weZimbabwe/
Roughly translated, the song goes: "Mothers of the land, stay behind in peace for I have left you to join the Chimurenga war; Should I die, don't cry for me for I will have sacrificed myself for the freedom of Zimbabwe; I pledged to die for the broad masses of Zimbabwe; And when I am dead, look not for my remains, but find my blood on the red part of the Zimbabwean flag".
Bonny is back from his tour of duty, has been for a while, but is still serving in the Ministry of Foreign Affairs. Not far back, he had to be admitted into hospital for some procedure. Thankfully he survived it and is now well. Not so for Godfrey, who has left us. Sorry mzukuru! My heart aches sore. And with this piece, I drop my tears for Godfrey.
The day of a legal abomination
He touched my life in a very personal way. I mean touched me in the pursuit and execution of my career. Some of the things cannot be said, or written about. Not yet, certainly not at this stage in the life of our young Nation. But let it be remembered he took the bold and certainly unprecedented step to trigger the overturning of a very hostile judgment on land restitution, a judgement passed by the then Justice Gubbay Bench. Godfrey was the Bench's Judge President, JP in the acronym of the industry.
In an act of unusual judicial activism, Gubbay had accosted white farmers who at the time faced the 'grim' prospects of losing land to the masses, accosted them to approach the courts for a friendly determination on the vexatious land question, itself causa belli of the Second Chimurenga. This was unheard of, still is in the practice and conduct of the Bench, any Bench. The farmers took the cue; they did approach the Bench and got the legal succour they had been promised.
Still they never learn
Fatefully, President Mugabe had kept the Bench predominantly white, at the very least white-led, possibly to buy time by appearing to be buttressing his policy of national reconciliation which he had announced at Independence, unrequited though it was.
Unrequited because this black hand of friendship never got reciprocated by whites; in fact it was spurned, viewed as, or taken for weakness. Drunk and blinded by overweening racial pride and superiority, these propertied white Rhodesian leftovers chose a timeless durance in fool's paradise, never reading the suppressed anger that seethed in black bosom.
To this day, I doubt that they have learnt a thing, judging by the recent repugnant writings of one of them published by Newzimbabwe.com. But those of us who were near enough to feel the about-to-burst throb of this black anger knew it would not be long before something gave in. But it was not clear when and how that would happen.
Or who the human agent of that development would be. It is the succour of timid minds to repose history in abstract, depersonalised processes, forgetting in the final analysis history is made by humans acting in a conscious, concerted way, towards set goals.
Wiles for a white status quo
And Rhodesian whites, helped by Britain's Lord Carrington, had done much to invest in erecting phantom guardians to a settler status quo they had wrought for well over a century. There was the Lancaster House constitution itself, with its array of provisions - all of them time-honoured - meant to delay change long enough in the hope of the eventual emergence of a comprador black bourgeoisie which would side with, and defend, settler interests. This cabal, so settler capital calculated, would water down Zanu-PF's radicalism, empty it even, for a neo-colonial outcome so typical and likely in most post-Independence African set-ups.
Then there was the retention of White expertise in key, strategic departments of Government: lands, wildlife, mines, law development and the Judiciary. Taken in sum, these constituted the material bedrock and bulwark for the defence of Rhodesian settler capitalism, as well as its superstructural mechanisms of arbitration for the retention of that racial status quo. But by accosting the farmers to approach the courts, Gubbay had overplayed his hand, and we knew it was a matter of time. But by misreading the intentions and resolve of Mugabe, the man to whom they had conceded power, they were in for a rude awakening. For the cause ran implacably deep, too etched to be cheated. Even watered by tears borne so bravely, and for so long.
When the law hemmed black aspirations
Many things happened in between, things I am not at liberty to disclose just yet. Except these did not overturn a pro-white settler Supreme Court judgment that was the elephant in the room, more appropriately standing astride the road to real land reforms that a free people deserved and had waited for, for so long. And it being the decision of the final court in the land, the situation looked quite dim for any changes that expressed themselves within the four corners of the law. And by the way, the global ethos was fast-changing towards neo-liberal values crowned by the mores of "rule of law" and "independence of the Judiciary", the latter in our case being a euphemism for the retention of a predominantly white-led Bench, albeit with a few black ornamental sprinklings. Clearly the Bench had become an "integument" which encased black aspirations with obvious brittleness. But a clever strategy was needed, one which would batter and overturn this dead lump of "white" judgment, but while keeping up a veneer of legalism. To beat white interests at their game, in other words.
When South Africa got angry
I am penning this piece from South Africa, sitting in front of the idiot box which is literally rattling from an emotionally vigorous legal debate triggered by a controversial judgment by a South African court which seems out to peck on the executive powers of President Jacob Zuma, specifically his right and prerogative to reorganise his Government through ministerial changes.
Yes, you guess right, it is about the Finance ministry and ex-minister Gordhan. You guess right again, yes, mounted by the white-controlled Democratic Alliance. You are again right, a judgment passed by a white justice.
Progressive black lawyers are furious, expectedly so. Suddenly they notice the racial skew on the Bench. Suddenly they wake up to the horror of white interests in rainbow times, seeking to play politics through false legalism, indeed through a white-dominated Bench. What is lamentable is that they think it is a development sui generis!
No one is as blind as he who would not see! I mean we are only a river away, and a short seventeen years after! If black South Africans do not want to embrace our experiences here - at the very least learn from them in spite of glaring similarities that make us co-joined twins - well, let them busily invent the wheel. But one thing is clear: imperialism is so overweening and uninventive that very rarely does it need to change its spots. How I wish I was one of them, I still say! But back to the late Godfrey.
The villager who triggered history
Gentle reader, I will be very sparse on details. The matter is still sensitive, classified. Suffice to say one Mhuriro, a villager from Mhondoro, appeared before Justice Chidyausiku, pleading to be party to proceedings on the vexatious land question. The rest is now history so easy to read in records and books of legal history.
I leave you to pursue that one. All I need to mention is that Justice Chidyausiku - then as Judge President - found in favour of Mhuriro! The effect of that judgment was as far-reaching legally as was its impact politically. A lower court had reviewed and overturned a decision of the Supreme Court, then itself the ultimate Appellate Court! The late departed was not only bold; he had put his career on the line for the sake of his people, his race, nay, his history. I will never forget that, Comrade!
A judge for Southern Africa
Nor was that the end of settler legal wiles. The same matter resurfaced in Namibia, now before the now defunct Sadc Tribunal. Again the Chidyausiku-led Bench made another landmark decision which gave history a legal leg to stand on.
Not only Zimbabwean history; Southern African history as Namibians and South Africans are beginning to see and appreciate. Which takes me to my main point regarding my tribute to the late departed. He might not have known it at the time, but Justice Chidyausiku presided over a court on the rights of three peoples, three struggles. Yes, he presided over a court on a subregional history. A judge for Southern Africa, with all its woes of landlessness. Sleep well, sleep well chizukuru chaMbiru!
Only a manner of speech
I agree with Morgan Tsvangirai. Really, I do! In word, deed and spirit! Kikiki! On the first of May, and in Dzivarasekwa, he made a statement I endorse, and endorse unconditionally. He said: "Because it's very simple, how a minority win over the majority, how does a divided, fragmented minority win over the united opposition and a united alternative to the people." Excuse the phrasal sentences, the poor punctuation and many other stylistic deficiencies. That's part of the man, indeed proof of the man inside.
Not these choreographed speeches on telegenic sets. Here one met the man, untrammelled, un-adorned. For a profession founded on role-acting, honesty is a brave act; liberating the real man lurking inside, otherwise habitually trapped for propriety. Save went further: he would not accept any result that didn't make him the winner.
Of course many in the media did not treat this as a manner of speech, a crude translation from Shona which conveys confidence through expressions that in Ordinary Level English appear to denote the foregone. In literature – semantic theory to be exact – we worry less about the stylistic, and concern ourselves more with intended meaning. Way back in time, the former was curiously represented as the "sentence", the latter the "sense". I am using both words as literary jargons. 'Rwendo runo hazvikoni', one would say in Shona, less to convey the inevitable, more to convey oozing confidence or bravado. That can't be a sin, surely?
It's only an error of language!
Which is why all this talk about "foot-in-the-mouth" or worse, "treason", is just hogwash. Especially to students of linguistics who know what goes on in the mind of L2 learners, or second language learners in ordinary parlance. Especially if they haven't passed the threshold of L2 competence; they tend to rely on L1, on their first language, creating what we term "errors".
Not "mistakes". And there is a difference. Errors will yield an underlying rationale - linguistic rule - which an L2 learner is obeying as they maximize on the bundle of codes at their command. A good teacher handling a situation of bilingualism always knows he relies on error analysis to understand the mind of the learner, which might be obeying the grammar, syntax and phonetic rules of the first language, L1 in our jargon. Not so with a mistake, which is not informed by an underlying rule. Sorry for straying a little too far into the esoteric.
The hyena's fallacies
Let's get back to the intended meaning of the man. His underlining postulate is that the minority cannot win over the majority. Or its variant: that a divided party cannot win over a united party. Still less when the vision of the divided, minority party is "alternative to the people". Kikiki! How do you fault such flawless postulates, still less disagree with them? And the media did a lot to keep us briefed on the amoebic splits in the opposition. Or the bizarre game of pseudo-mating, much like two female hyenas believing much into their false organs! If you are a fan of National Geographic Channel, like I am, you easily can relate to the foregoing analogy, founded on false fallacies, sorry, phalluses, that droop between hind legs of female hyenas, all to make them seem formidable and fearsome to opposed species.
Except they don't rely on the same subterfuge to fool their own "menfolk", assuming we transpose human attributes to that powerfully jawed canine species. Those of us in the game – the male part of the species – easily see the sweet aperture above the elongation! Go ye and multiply, so said the Lord, without excusing any species! Leave Save alone; it was only a manner of speaking by a mouth trapped in crippling bilingualism.
Icho!
nathaniel.manheru@zimpapers.co.zw
Source - zimpapers
All articles and letters published on Bulawayo24 have been independently written by members of Bulawayo24's community. The views of users published on Bulawayo24 are therefore their own and do not necessarily represent the views of Bulawayo24. Bulawayo24 editors also reserve the right to edit or delete any and all comments received.