Opinion / Columnist
Policy makers: A cost to the economy
09 May 2017 at 13:30hrs |
Views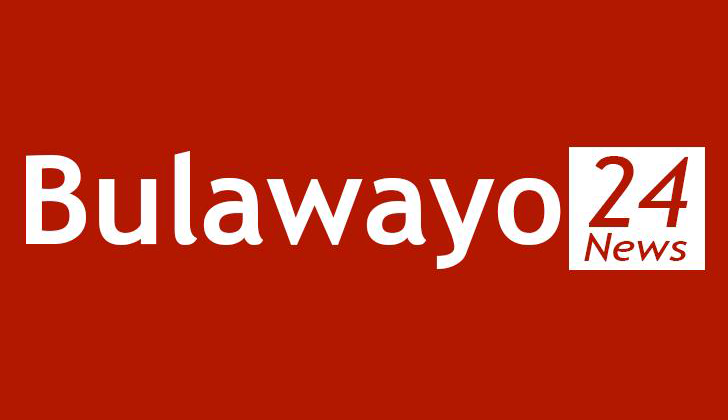 The post-independence government of Zimbabwe inherited a fairly well diversified economy with an industrial base stronger than that of most Sub-Saharan African countries north of the Limpopo River. In pursuing its development objectives, the government developed several plans: the Transitional National Development Plan (TNDP), the First Five Year National Development Plan (FFYNDP), the Second Five Year National Development Plan (SFYNDP), the Economic Structural Adjustment Program (ESAP), the Zimbabwe Program for Economic and Social Transformation (ZIMPREST) and, the more recent and popular one: Zimbabwe Agenda for Sustainable Socio-Economic Transformation (Zim Asset).
The main objectives of drawing up development plans was stated in the first government policy document, Growth with Equity, and that objective remains the same to date: to "achieve sustainable high rate of economic growth and speedy development in order to raise incomes and standards of living of the people" (GoZ, 1991).
Most of the objectives of these plans were never realized and in almost all cases, the targets, particularly growth targets, were never met. Some aspects of the plans were never implemented and an outstanding example is an aspect relating to science and technology policy for industrial development that was first mentioned in 1981. The Second Five Year National Development Plan was side-lined in favour of ESAP.
It is good to draw up development plans but the problem with ours in Zimbabwe is that they are too theoretical and so much detached from addressing the situation on the ground. Most of these policies are good at stating growth targets and objectives but it is not fully laid out in the plan on how these targets and objectives will be achieved given the prevailing situation on the ground. Zim Asset is one of the most celebrated economic policies that had already failed before implementation. The economic policy aimed at creating 2.2 million jobs by 2018 but the opposite actually happened; more companies closed; a lot of workers were fired on three months' notice and as of now the government has plans to reduce its workforce.
We have a problem with people who are narrow minded and so much detached from the reality. Someone would say the graduates should not cry to the government for employment as they are supposed to create employment themselves. What happened to the large firms that were operating in Zimbabwe soon after independence? If those big companies failed to survive this economic crisis of Zimbabwe with poor economic policies then how can one form a new business today and make it survive these hardships. Are you trying to tell us that we destroyed the large well established companies in order to start afresh on forming new small business? Is this the indigenisation we were talking about?
Most households in Zimbabwe are barely getting enough income to consume, what more talking of savings to raise the required amount of capital to start business? Consider a recent graduate who do not have even a pair of shoes then you tell that person to start a business. Which business? Where are the resources? That person would need time to be employed, get income, save and then invest. That is the concept.
The policy makers are the ones who are making the lives of ordinary Zimbabweans miserable on daily basis because of their policies that are anti-people and businesses, unfriendly to investors and poorly crafted to deal with the situation on the ground. It is not long back when the Reserve Bank of Zimbabwe availed its plans to introduce Bond notes ahead of large externalisation of the United States dollar. The nation rejected this idea as it was clear that it would not in any way solve the problem that is on the ground. The monetary authorities went on to introduce the Bond notes against public resistance and what happened, US dollar has disappeared from the streets, money changers got their long lost employment back, and prices started increasing. The policy makers are wasting time crafting policies that are not aimed at addressing the cause of the problems but target the results of the problems which will then worsen the situation.
The introduction of Bond notes have caused prices to increase. Zimbabwe is producing nearly nothing as we are importing even baby diapers. This means that the importers would still need the foreign currency to purchase goods outside the country and the money changers are rating separately Bond notes and US dollar. One would purchase R100 at $8.30 with Bond notes then $8.00 or less with US dollar. Retailers have solved this by increasing prices so as to capture this extra cost of purchasing foreign currency. I have observed a product priced at $7.50 in OK and TM supermarkets where they accept swipe but costing $4-00 in tuck-shops where they take cash only. How would you explain this variance Governor? This would mean a higher cost of living to the consumers whose incomes have not increased.
When these policy makers are formulating their strategies, they do not give themselves time to assess the impact of these strategies to the economy. We have had various situation were a policy maker would go on public to announce a policy, criticised by the public and then reverse within few days of implementation.
The Minister of Finance implemented Statutory Instrument 20 of 2017 on 1 February and made a public announcement that 15% value-added tax was to be imposed on all meat products and cereals. On the 7th of February 2017, the same minister issued another statutory instrument to be effected on the 16th of February 2017 in cancellation of the previously gazetted one and exempting the same said products from being charged value-added tax. When the first Statutory was affected, retailers responded by raising the prices of the said products by even more than 15% and when it was cancelled, prices did not decrease to their previous level, especially the price of beef and pork. This is now an extra cost and burden to the consumer that was caused by poor policy formulation and inconsistency.
This is not the first time Chinamasa has made a U-turn due to public pressure. In 2015, while presenting his Mid-term Budget Review, the minister announced that the government had banned the importation of second hand clothes and shoes. This faced public criticism as this was going to further impoverish the already poor citizens.
In June 2016, the government issued (SI) 64 of 2016 which banned importation of 42 products. Due to public pressure and resistance, the policy was later amended and individuals are now allowed to import specific quantities of selected products.
Where are we going with such inconsistencies and someone would wait for criticism for one to realise the impact of the implemented policy and what will then happen if the said policy is not criticised? Imagine the effects to the economy and the poor Zimbabweans.
We have a problem of people who do not know what is outside. When they are in their offices with air conditioner and taking coffee, then they think everyone is enjoying outside and they craft strategies that do not even apply in the economy of Zimbabwe.
In education, a new curriculum was implemented and the demands of the curriculum cannot be met with most rural schools in Zimbabwe. There are schools out there where students are still learning under the tree shades, or in poorly constructed blocks of mud and pole with nearly falling thatched roofs. Tell me what those schools are going to do?
The new curriculum would require a lot of funding for it to be a success but surprisingly, the Ministry of Finance is not ready to do that, otherwise they want the Ministry of Primary and Secondary Education to lay off workers when on contrary the curriculum demands more workforce. Where are we going?
Few weeks ago, the Minister of Primary and Secondary Education announced that rural schools can accept payment of tuition fees in the form of goats. This has been ridiculed so much in social platforms. If a parent cannot find a market for that goat, then explain to me minister where the school would find that market to sell the goat in order to get cash and fund school businesses? As policy makers, we have now accepted that we have failed to address the current cash crisis, massive unemployment and economic hardships up to an extended of suggesting that goats as a payment mechanism?
These policy makers are not serious and I believe they are into something aimed at destabilising our economy and to reverse the gains of our hard fought independence!
Zimbabwe needs practical solutions to production, strategies to kick-start our agriculture and manufacturing sectors, effective plans to attract Foreign Direct Investment (FDI) and ideas that will increase the easy of doing business in Zimbabwe and enhance investor confidence and security on investments not plans to increase government revenue collection at the expense of the poor majority citizens.
Blessing Machiva is an economist and he writes in his own personal capacity. Criticisms and comments can be forwarded to machiva.blessing@gmail.com or WhatsApp number +263 774 601 040 or call 0773 836 435.
Source - Blessing Machiva
All articles and letters published on Bulawayo24 have been independently written by members of Bulawayo24's community. The views of users published on Bulawayo24 are therefore their own and do not necessarily represent the views of Bulawayo24. Bulawayo24 editors also reserve the right to edit or delete any and all comments received.