Opinion / Columnist
Donor funds must be channelled through Government
15 May 2017 at 13:15hrs |
Views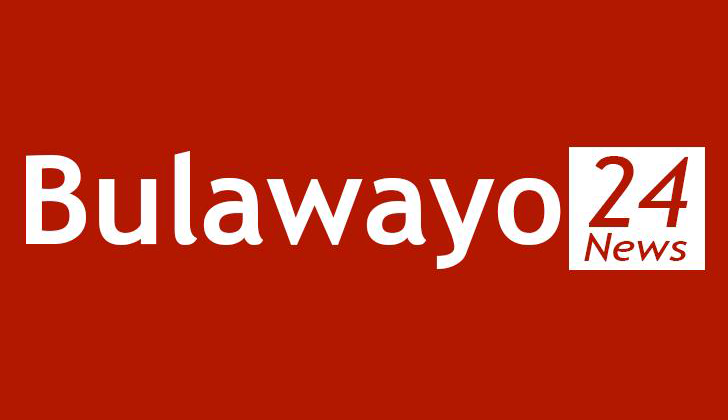 The Shona people have an edifying truism in their rich language that goes - '
vana vembwa havasvunuri musi umwe chete.
' The literal translation being that, puppies, which are born functionally blind and deaf, do not open up their eyes on the same day.
Several years after most of the erstwhile benefactors of the regime changers stopped bankrolling the project due to accountability issues, Sweden has just realised now that it has been pouring tax payer's money into some bottomless pits. The Scandinavian country has finally opened up its eyelid, belatedly though.
While addressing a gathering that witnessed the $1.35 million donation to the Culture Fund of Zimbabwe on Tuesday last week, Sweden's head of development cooperation, Maria Selin said they would put some stringent monitoring mechanisms to make sure that their fund was not diverted elsewhere. According to Selin, they will want to see where and how their money is used. Of course, it is known that one who pays the piper calls the tune.
"We do not want to see the results and we want to be able to track our investment and we need to know where the money is going. We do not accept that our money that comes from the tax payer way back in Sweden is diverted to anywhere, where it is not supposed to be," said Selin.
Agreed, they are supposed to know how their grant donations are used. The only unfortunate thing is that they have realised a bit too late that their investment has been diverted elsewhere ever since they decided to directly deal with civic society and opposition political parties. Sweden has poured a substantial amount of donor funds in Zimbabwe, ostensibly for development purposes. However, the actual development on the ground is not commensurate with the funds invested. As a result, the people of Zimbabwe do not have much to thank Sweden for. Their donations have largely benefitted a few cunning individuals, mostly founders of the dubious civic society organisations.
There has been incessant infighting over donor funds in most of the prominent civic society organisations in Zimbabwe. In the recent past, the United States based Kellog Foundation which used to bankroll projects in Southern Africa amounting to $350 million since 1986, withheld funding after uncovering irregularities on some of its projects. Global Fund to Fight AIDS at one time also demanded $7.3 million out of the $12. 3 million it had donated. This is just a microcosm of the grand abuse of donor funds entrusted in the hands of NGOs.
It is not only in CSOs where people were on each other's throat over donor funds. The biggest beneficiary of donor funds, the MDC-T nearly collapsed after its leader, Morgan Tsvangirai abused the money in his jaunt to satisfy his unquenchable thirst for sex. It was donor funds that he used to pay $36 000 lobola for a wife he divorced 11 days later. As if that was not enough, he made a cash payment of $300 000 as an out of court settlement with his estranged wife, Locadia Karimatsenga.
Basing on the cited two scenarios of donor fund misappropriation, the safest hands for same is Government.
While the assistance is welcome and appreciated, Sweden and other benefactors in the West have a warped conception of development. They believe, wrongly so, that development in African context primarily entails human rights issues, gender equality, democracy and other concepts coined in the western capitals. As a result, their donations have been channelled towards this secondary class of development. Zimbabwe and Africa at large, indeed uphold these rights and they do not need any monetary incentives to espouse them. However, there are more important development areas where donor fund can be channelled to and produce lasting and solid results. Most countries in Africa including Zimbabwe have been grappling with drought induced by natural disasters. Strangely, these drought stricken Africans are expected to forget about their hunger and prioritise these funny rights that even include the devilish homosexual rights.
Donors should just end at donating and not prescribe how that money must be used. All donor funds must come through the central government which is at a better position to know the developmental needs of the people. In Zimbabwe for instance, Government is currently seized with the command agriculture to ensure food security. Sweden and other donors would do well if they could focus on this area. Their donation can be felt if they fund the production of food crops in Zimbabwe and Africa in general.
The donations can add value to Zimbabweans if they fund Zimbabwe's economic blue print, the Zimbabwe Agenda for Sustainable Socio-Economic Transformation (Zim-Asset). It is a brilliant blue print whose only foreseeable challenge is lack of funding. With enough funding, the blue print can see a massive socio-economic transformation for the people of Zimbabwe.
Investing over a million dollars towards culture in a country whose top priority is the revival of the economy is a case of absolute misplaced priority. Sofia Calltorp, Sweden's Ambassador to Zimbabwe, said culture is "a very powerful tool in our box to promote development." It is hoped that such programmes will not be used to advance political agendas. There is an intention to sponsor certain artists so that they enhance awareness of various social issues. Hopefully those artists are not in the mould of Silvanos Mudzvowa, a political activist veiled in artist's robe.
Source - Tafara Shumba
All articles and letters published on Bulawayo24 have been independently written by members of Bulawayo24's community. The views of users published on Bulawayo24 are therefore their own and do not necessarily represent the views of Bulawayo24. Bulawayo24 editors also reserve the right to edit or delete any and all comments received.