Opinion / Columnist
Lupane is now a liberated Area: All stuff and nonsense!
21 May 2017 at 14:01hrs |
Views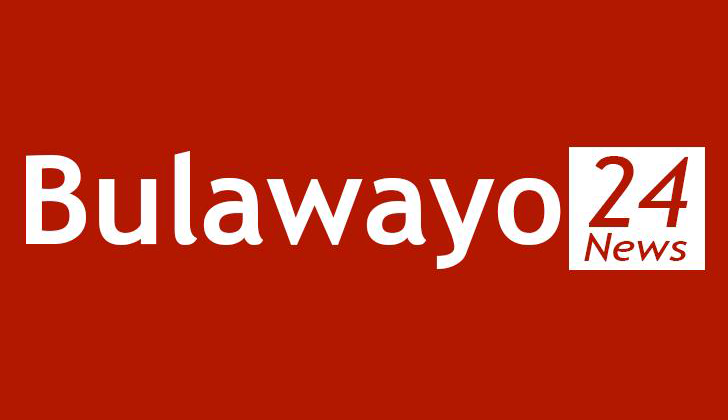 I would like to repeat it again; it is the figment of your own imagination to say Lupane is now a liberated area. You are tugged up there in the UK and very safe. To declare a liberated zone far away from Lupane is cowardice, you are a coward; those who sat down and made that declaration: Lupane is now a liberated zone: those who declared this are too cowardly, are not in Zimbabwe but in very safe areas together with their children, living large. It is not the case with the people of Lupane, especially women and children. The main habitants of Lupane are women and children. Most men are in South Africa looking for those jobs. The women are not living large, they are the suffering lot due marginalization of the incumbent regime of Zanu PF.
I am not at all afraid of being labelled a Zanu agent at all. If you follow my articles I have written about Zanu PF, they will spell the opposite of what you are saying about me. Do not scare me by those words like; I am a Zanu PF agent or I speak the politics of Tsvangirai. Such accusations do not scare me anymore. I am now compelled to speak even louder about your serious political shortcomings regarding the people of Mathebeleland. You must stop this stuff and nonsense of declaring Lupane a liberated zone while you are not geographically in the area, you and your deplorable: those of your lot who declared the area of Lupane liberated are in very safe areas together with their children.
From what I have read about Mthwakazi parties and my interaction with them in the UK; I can never be part of you anyhow because you want to put the people of Mathebeleland back to stone ages. You want to have those backward traditions back again: who wants a King in Mathebeleland? Who wants girls to be paraded nak*d at Mhlanga ceremonies, each girl hoping that she will be the next wife to the King, according to tradition a King can marry as many women as possible. Which woman wants to kneel down before men today in 2017? That is the point where I loudly say: NO NO NO Hanewu! We do not want to be subject to traditions that have lost all meaning in our global changing societies. We want to be at par with other nations' enlightenment and progress. Our buzz.word is girl-empowerment and never subjection and adherence to traditions to please men-folk. We are educated and emancipated we shall never go back!
I will fight tooth and nail to make sure we are not subject to overly very old traditions that save MEN: This indeed will be one of the issues I will give a good fight is the restoration of a King. I am frank about this. I will fight on the side of the women: never to be made cannon fodder in your youthful desire to declare some areas of Mathebeleland liberated zones. Why Lupane, why not Bulawayo. Why did not declare Bulawayo a liberated area? You calculated and saw Lupane a much vulnerable place to achieve your cynical political mileage. You are putting women and children in a much vulnerable position they are the ones who will bear the brunt of Zanu PF brutal acts of violence even deaths.
When the army of Zanu PF comes to this liberated; may be called Gukurahundi number TWO in 2017, it will target the women, they are the one feeding the separatists! They will be beaten, raped, killed. You will not be there Thulani, but safe in the UK. You are playing with lives of women and children in that area to gain your cheap political scoring. You must be told to stop this nonsense at once because it is self serving- serving a group of men who think they can do anything with women, they are disposable, how backward, coward! Thulani you must be told to go back to Zapu where you spoke sense all the time. Your losing Zapu president candidacy and absconding: you lend in Mthwakazi parties just reveals your political cynics.
Now that you have declared Lupane a liberated zone: Zanu PF is watching those steps and utterances: of late the army issued a warning to supporters of Highlanders that it will crush the elements that cause mayhem at Barbourfields stadium. I would fear the army of Zanu PF that perpetrated genocide in Mathebeleland with impunity as there was no assistance anywhere from the international community. We lost many lives that amount to thousands that were killed in cold blood. Who came to our rescue? You are "brave" your circles will see in you as INDODA sibili. In retrospect you are not. It can be that the Trump era will redefine you and find relevance in the global political shere.
You have declared Lupane a liberated area: Zanu army will go to Lupane and mete out atrocities worse than the Gugurahundi ONE. You are in a safe place UK, so you and your lot will start writing articles about the genocide TWO of 2017 taking place in Mathebeleland, you will get interviews, seen in the limelight again just to excite the international community and be aware of the atrocities. You will write letters to Theresa May, the UK Foreign Desk, The European Community, the UN, the AO, but in the mean time we shall be losing lives in Lupane on daily bases: it is because women and children have to sacrificed, used as means to an end: disposables: that is dirty politics. And you say I should never say the opposite: I fear to talk because I will be labelled a Zanu PF agent! I am not afraid of this at all. I am aware of the fact that we women of Mthwakazi must have congruent views regarding Mathebeleland. What I know well is that I should never be seen talking against what some of Mthwakazi parties say and do. This yes and amen on deadly politics should of the past. I am sorry I speak what I think is right. If I feel there is some danger in declaring Lupane a liberated zone I will shout loud without fear or favour.
I doubt it too if the people of Lupane are aware of their "liberated status." The people of this area know their vulnerability better than Thulani Nkala: there is chronic serious food insecurities in the area, rains were plenty but most of the food got destroyed by heavy rains, they will depend on food hand-outs from international organisations as before. Declaring Lupane a liberated area means exclusion from the very little food-hand-outs have been getting. Those international organisations will fear to reach out to Lupane if their security is not guaranteed by the incumbent government. Zanu Pf will deliberately say and declare the area unsafe!
We need peace in this region at all cost. We shall used democratic spaces to change the regime of Zanu PF. There is future beyond Zanu PF. We want devolution ever to be able to determine our own fate. We shall learn to build multi-cultural societies there in Zimbabwe. We shall learn to live with other ethnic groups: there is strength the art to bring antagonist people together as one nation. Zambia did it, Tanzania did it and Germany is doing it: so why can't we did it in Zimbabwe? I will never be reduced to speaking hate language to get recognition, against other people because it's just crude, rude and out of date. Inclusion is the buzz-word globally. We shall need to fight Zanu PF out of power and only then can we reconstruct this country to be all inclusive of all that live in it. I close by the words of Federal Chancellor Angela Merkel of Germany: "Wir schaffen das" indeed one day Zimbabwe will be a multi-cultural country- one day.
Source - Nomazulu Thata
All articles and letters published on Bulawayo24 have been independently written by members of Bulawayo24's community. The views of users published on Bulawayo24 are therefore their own and do not necessarily represent the views of Bulawayo24. Bulawayo24 editors also reserve the right to edit or delete any and all comments received.