Opinion / Columnist
Game changer or another Zanu-PF dummy?
26 May 2017 at 07:05hrs |
Views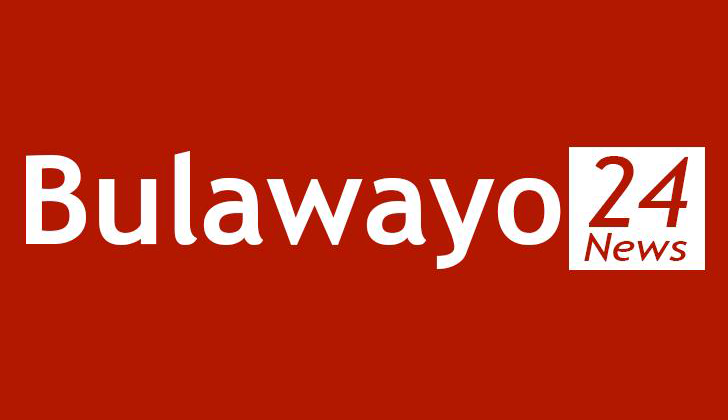 IT is almost impossible to dispassionately describe the panorama. But elementary geography informs that some inestimable years ago, igneous rock lava inruded into this part of the world, resulting in the formation of the present day rolling hills that show bald granite outcrops visible from a great distance.
Deep valleys blend perfectly with the hills, revealing a rare gem in the otherwise dry and perennially thirsty scrubland called Chivi in Masvingo province.
Snaking through the intertwined valleys are two rivers - Tokwe and Mukosi - which confluence just above one of the valleys.
At the confluence, the rivers plunge through a beautiful gorge that mesmerised ancient dwellers who named it Gororo after being awed by the deafening roar produced by the mass of water as it made its way through the gorge.
Gororo is local lingo for robber.
Today's Chivi elders strongly believe that the gorge earned its name from "robbing" people of their kindred and livestock by sweeping them away downstream.
The gorge would in the process assume a sacred role in the hearts and minds of the local people, who believed it to be a sanctuary for ancestral spirits.
And never in their lives did they imagine that modern machinery such as caterpillars and front-end loaders would one day ravage and tame the power of the two rivers.
But it had to take 86 years for Tokwe and Mukosi rivers to be tamed into what is now Zimbabwe's biggest inland lake.
Last week, the Financial Gazette, joined thousands of villagers drawn from all over Masvingo province to witness the commissioning of Tokwe-Mukorsi Dam - first planned almost a century ago in 1931.
The feat of taming the Tokwe and Mukosi rivers did not only attract the villagers, but political bigwigs, who raced to the area in monster vehicles that tossed dust onto cone-shaped huts as they rolled over the thirsty earth.
In essence, the entire Masvingo province converged last week at Tokwe-Mukosi Dam to witness its official opening.
For once, the event was full of encouraging promise that the lives of Chivi villagers would now change forever.
But by the end of the official opening ceremony, the villagers still had no answers to their many lingering questions. Built at a cost of US$300 million, the dam holds back 1,8 billion cubic metres of water, creating a mammoth lake which has since become the biggest inside Zimbabwe.
Plans are that it shall irrigate at least 25 000 hectares of yet to be demarcated land downstream.
As President Robert Mugabe pointed out in his unusually short keynote address, soon after commissioning the dam, it is indeed not an exaggeration that Tokwe-Mukosi is a potential game-changer for not only Chivi, but also arid districts of Mwenezi and Chiredzi, which stand to benefit when irrigation projects start.
But judging by the stern faces of the majority of villagers at the venue, and the subtle messages they relayed through school children, no one is being fooled.
This is one community which has been at the receiving end of government's mishandling of things after part of the then uncompleted dam wall collapsed in January 2014, sending down large volumes of water which flooded homes and fields, banishing about 20 000 people to the Chingwizi camp where they continue to languish.
They have not forgotten compensation promises that government is yet to fulfil.
With President Mugabe presiding over two key projects - the commissioning of Tokwe-Mukorsi and the Beitbridge-Chirundu highway - he was delayed to reach the former and this gave those who had started gathering there ample time to send their messages to authorities, never minding the brooding security details who were monitoring proceedings.
And the messages came out loud and clear that they are now too familiar with government's many deceptions.
The task of relaying the messages was left to pupils from the nearby Gororo Primary School, who performed a poem pregnant with satirical meaning, yet unmistakably driving the point home.
A lanky boy suddenly sped to the microphone and, mimicking an old man with a hunched back, he bellowed: "Handisati ndamboona zvakadai,(I have not seen anything like this before)," repeating the phrase several times until he was joined by another boy, also mimicking an old man.
The new comer started by asking his friend what he was referring to, but the lad ignored the enquiries and kept saying: "Handisati ndamboona zvakadai."
The new comer then appeared to have suddenly realised what his mate was referring to and took it upon himself to unpack the phrase.
"NdiPresident here vandiri kuona ava? Maministers here andiri kuona ese aya asvikawo kwedu kuno kugwenga kwaChivi? Neniwo handisati ndamboona zvakadai. (Is this the President I am seeing? Are these all our ministers who have visited this barren land of ours? I too, have not seen anything like this)."
He then steps aside and joins his friend in repeatedly chanting: "Handisati ndamboona zvakadai."
Other pupils, all mimicking elders of the village, joined one by one, having a go at political leaders starting with councillors, legislators and picking Cabinet ministers by name, all ending with the line, Handisati ndamboona zvakadai.
"Urikuti mukuru wedzidzo aripano here, vaDokora here shuwa, handisati ndamboona zvakadai," shouted one of the kids in reference to the presence of Primary and Secondary Education Minister Lazarus Dokora before embarking on a mock recital of the controversial national pledge.
Then at last, with one accord, they threw the sucker punch: "Idhamu irori ravaunza kuno kwedu kwaChivi kugwenga (they all came here because of this dam)."
They took to their miniature feet exiting the stage as if fleeing from some lurking danger, and then the drama and the meaning thereof was completed, much to the fascination of the crowd.
To any discerning mind, these children represented a disgruntled community which knows very well that despite promises of a better future brought about by the new dam, they stand very little chance, if any, of benefitting from the dam.
The trend has been that political bigwigs and their cronies would line up lucrative projects for themselves, leaving out the ordinary folk.
From security briefings, President Mugabe was probably aware of the emotions that lay in the heavy hearts of the people as exhibited by the tension that engulfed the area as the villagers followed his speech which was hardly audible.
But Provincial Affairs Minister, Shuvai Mahofa, almost touched a raw nerve when she said Chingwizi people must be brought back to benefit from the dam.
That was the only time that the swelling crowds showed any emotion during all the officials' speeches when they erupted into wild cheers and whistles. But, perhaps sensing something, Mahofa immediately ended the subject.
Strangely, there were no ululations throughout President Mugabe's speech. Normally, his addresses are met with wild jubilations.
President Mugabe carefully avoided delving into or making reference to emotive subjects, concentrating on thanking the Italian contractor, Salini Impregio, which constructed the dam, and advising villagers not to silt the dam when fishing.
A small crowd was seen departing the venue at the point when President Mugabe suggested that Mahofa and other leaders would do the rest of the job.
At the end of the event, one old man was heard mumbling to himself:"Isu chedu kuuya kuzoimbira vanhu nekupfumburirwa guruva; chedu hapana apa. (Our duty is just to come and sing for them and have dust tossed on us; otherwise we have nothing to benefit from this dam)."
This was clearly the mood at the venue, which school children perfectly read out.
Unfortunately, President Mugabe had not arrived when the Gororo Primary School masterpiece was delivered, but that should not be a problem if he has competent informers.
Source - fingaz
All articles and letters published on Bulawayo24 have been independently written by members of Bulawayo24's community. The views of users published on Bulawayo24 are therefore their own and do not necessarily represent the views of Bulawayo24. Bulawayo24 editors also reserve the right to edit or delete any and all comments received.