Opinion / Columnist
Another corrupt big fish off the hook
28 May 2017 at 09:32hrs |
Views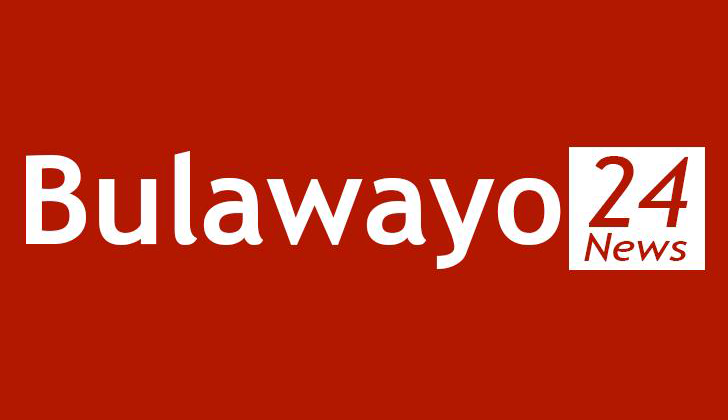 When Gershem Pasi, the ex-Zimra commissioner-general, resigned from his post last week after a year on suspension for alleged multi-million corruption, the media chose to make it loud news. The nosy journalists, though, were faint in their appraisal of this development. They lacked volume in probing the implications of the resignation.
Here is some small background to start with. Pasi, together with several other Zimra directors, was sent on forced leave exactly a year ago on strong suspicion that he had presided over fraud and tax evasion that had prejudiced the taxman of more than $20 million. That was in addition to a cocktail of other allegations relating to bad corporate governance and abuse of office.
Last September, HLB Chartered Accountants produced an audit report that condemned Pasi et al. The report was so damning that South Africa's Guptas would turn livid with envy. But then, Pasi has always insisted he is innocent. The same way Jacob Zuma denied any wrongdoing over Nkandla. The High Court had to intervene to rule that he must face a disciplinary trial at Zimra. Even in his resignation letter, Pasi maintained that the allegations against him were "unfounded", "hollow' and based on "an incompetent audit report".
All he wants now is a golden handshake as his relationship with Zimra has irretrievably broken down. So he says. He is miffed that the employer has pressed on with disciplinary charges against him. Holy cow! That man has a 10 tonne ego. He couldn't stomach being dragged before an internal tribunal to answer to charges of corruption that are backed by an external audit. It doesn't matter to him that no criminal charges have been preferred against him yet, but I will get back to this later.
There is a lot to read into Pasi's timing of the resignation. It looks like he is already aware of the disciplinary tribunal's determination and has decided to hit the road ahead of the jury. The Zimra board chair, Willia Bonyongwe, last month indicated that, while disciplinary proceedings are complicated and tend to take time, they had made significant inroads towards the finalisation of some of the cases. That means the noose was fast tightening around Pasi's and other directors' necks.
In Zimbabwe, a clever tradition is to resign before your employer finds you guilty and fires you. If you tarry, you lose your benefits and go back to herd the village cattle with nothing to show for long years of employment. Pasi spent more than 30 years at Zimra. It would be painful for him to be thrown out the window just like that, and he knows it.
Pasi seems to have taken a belated cue from his junior, Allen Saruchera, who promptly resigned after being sucked into the same Zimra scam. Saruchera will rest knowing that, whatever the verdict, he beat his employer to it and will thus be able to reap his employment benefits.
"Smart" guys have done it elsewhere. Frank Chitukutuku, for instance, resigned as head of Zinara in late 2014 after presiding over alleged illegal tenders. He was fast enough to avoid the disciplinary process, if at all any would come. He is now leading a somewhat quiet life as the owner of Farm Pride, an agro-firm he probably capitalised with his terminal benefits. His junior, Thomas Mutizhe, who was in charge of Zinara's finances during Chitukutuku's tenure, also resigned at about the same time as his boss. He had been placed on suspension pending a disciplinary hearing. For a measure, Zinara gave him a robust handshake that included a Land Rover Discovery and some $400 000 in perks. The employer even wrote off his outstanding house mortgage as a parting pat. Needless to say, the disciplinary hearing never took off.
Inevitably, you get a creepy feeling of déjà vu when you hear that Pasi, who is facing such serious allegations, has decided to resign before the disciplinary team has finalised or communicated its investigations. It looks like the probe findings will go under with the resignation. And that is not without good reasoning.
Bonyongwe has already given the tell-tale signs that Pasi is off the hook. A close scrutiny of her statements following the resignation betray a reluctance on the part of the Zimra board to pursue the matter further. Verbatim, this is what she said: "The board has accepted his resignation. The Zimra board, together with senior management and staff, would like to acknowledge the service that Commissioner-General Pasi rendered to the organisation and wish him well in his future endeavors." No word on what redress will be adopted in relation to the alleged corruption. And clearly, there is no appetite to bring the top culprits to book.
Anything surprising about this? No. Remember, as the employer, the Zimra board also had the option of reporting Pasi and his subordinates to the Zimbabwe Anti-Corruption Commission and the police. Nothing of that nature happened, at least as far as I know. They were quick to sacrifice a small fish, a mere human resources manager, to the police on allegations of forging qualifications. One would have expected the same to happen to Pasi and the other directors.
Corruption is criminal and cannot be confined to internal proceedings for expediency. The board can't escape censure for applying itself selectively. What it did to the lowly human resources manager must have been extended to the big fish. Without that, the Zimra board becomes tainted and its hands are dirty. It is guilty of collusion. I wouldn't be surprised if, in fact, it was the Zimra board that advised Pasi to resign so as to put investigations to rest.
The narrative, as I have already pointed out, is all too familiar. Boards, management and law enforcers sweep corruption under the carpet. This is responsible for the crude culture of impunity that has now become so prevalent at parastatals and other public entities.
In essence, it is this impunity that has sucked Zimbabwe into the vicious vortex of corruption that we are saddled with today.
Tawanda Majoni is the national coordinator at Information for Development Trust (IDT), a non-profit organisation promoting access to information on public and private sector governance, transparency and accountability, and can be contacted on majonitt@gmail.com.
Source - the standard
All articles and letters published on Bulawayo24 have been independently written by members of Bulawayo24's community. The views of users published on Bulawayo24 are therefore their own and do not necessarily represent the views of Bulawayo24. Bulawayo24 editors also reserve the right to edit or delete any and all comments received.