Opinion / Columnist
Bona Mugabe Zimbabwe's next president
28 May 2017 at 09:37hrs |
Views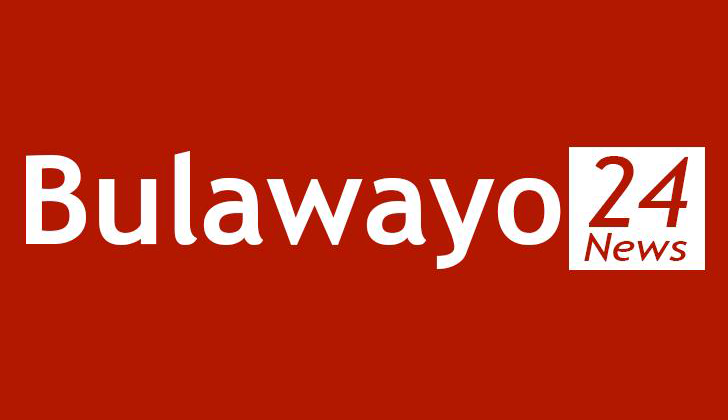 My people,
I will start with one of the week's most popular sayings.
"We are on course to meet our target of 2,2 million jobs after successfully creating two jobs for my daughter and her husband in four years." (Dr Amai)
Fellow Zimbabweans, I know for certain that I don't find you well.
I am told that you are battling a lot of poverty and the little money in your savings is impossible to get.
Is it really true that you are failing to send your children to school?
That is really sad because every child is entitled to education.
I send my children to foreign expensive schools.
I could not believe my ears when somebody whispered to me that you can't afford the cost of local hospitals.
This has left you with three options - not bothering to seek any medical attention and dying quietly, increased use of African herbs or turning to charismatic churches for healing.
Following The Bobster's useless junket to Mexico which even I sniffed at, there appeared to be an increase of haters against Zimbabwe's only family.
What, with people making all sorts of unpatriotic allegations that only one family in Zimbabwe is enjoying the benefits of independence.
Can you imagine some people think just because Bob is the president of Zanu-PF, it is therefore improper for me to lead the Women's League of our party.
They cite western ideas such as nepotism, which is all tosh.
Some even believe there is something wrong with the African pro-people revolutionary appointing his sister's son to Cabinet.
Surely, how can people be deprived of opportunities for the simple reason that they are related to the dear comrade African brotherly uncle supreme iconic leader?
At this rate, some will begin to think there was something wrong when President Bob and his sister and her two sons sat in Parliament at the same time a few years ago.
This week, the media was full of all sorts of allegations linking all sorts of people to the Mugabe family and having plush jobs.
Kwaaaaaaaaaaa! When I looked at the one inch-long list, I rolled over in laughter.
"Are those the only relatives that you know in influential positions?" I asked myself before doubling up in laughter.
Being ruled from beyond the grave
All this unwanted attention was brought about by the announcement that princess Bona had been appointed to the Censorship Board to deal with people saying bad things about daddy.
A close family relative who is very senior in government has also revealed that the princess will soon hold a very senior position in some government-owned women's bank.
I am really surprised at the short memories some of you exhibit, unless if it is feigned.
Did I not say on the day of the million man march that you would be ruled from beyond the grave?
Did I not say in Masvingo that The Bobster would rule not from a wheelchair, but from a wheelbarrow?
Did you not see the wheelbarrow without the wheels being delivered to The Bobster?
We will soon be finding something for the boys to do so that they begin to understand statecraft.
We will give them a chance to grow and mature while they follow their dreams in basketball and football.
Come to think of it, we could appoint them to be board members of sports associations, Zupco or National Railways of Zimbabwe where the family legacy of running everything into the ground could be perfected.
A few truths
So that the eyes and ears of many people are opened and remain that way, I will repeat a few things that I have said in the past that show that as long as I am around, things will be done my way, not the party way.
Jonso will not be arrested over those foolish allegations made by a clown on the run from South African authorities.
Ngwena people will have to accept that their candidate for Masvingo chairman will not take over or have it his way as long as I am around. Their clownish and amateurish antics on trying to remove Tyson are no longer a laughing matter.
Mboko and Ngwena please!!
Have you ever noticed how generally in Africa, vice-presidents never succeed their bosses. In the absence of their boss, instead of proving that there was life after The Bobster, Mboko and Ngwena convinced Zimbabweans just why they should not rule this country.
Both have issues around Gukurahundi in which more than 20 000 people were murdered and raped.
Mboko, who was acting president, stormed the Bulawayo Central Police Station demanding answers over political violence in his own party Zanu-PF.
Whatever the merits of his case, acting presidents don't do that. That is done in banana republics where leaders behave like thugs - unless?
Ngwena was busy telling people that his command agriculture had created millions of jobs.
How does dishing inputs to a farmer equate to employment creation?
He needs to know that a little humility will do no harm. Arrogance has cost many a politician.
Munhuwese kuna Bona!
UBona wezwelonke!
Dr Amai Stopit! Ph.D (Fake)
Source - the standard
All articles and letters published on Bulawayo24 have been independently written by members of Bulawayo24's community. The views of users published on Bulawayo24 are therefore their own and do not necessarily represent the views of Bulawayo24. Bulawayo24 editors also reserve the right to edit or delete any and all comments received.