Opinion / Columnist
Decolonising travelling in Africa
02 Jun 2017 at 16:59hrs |
Views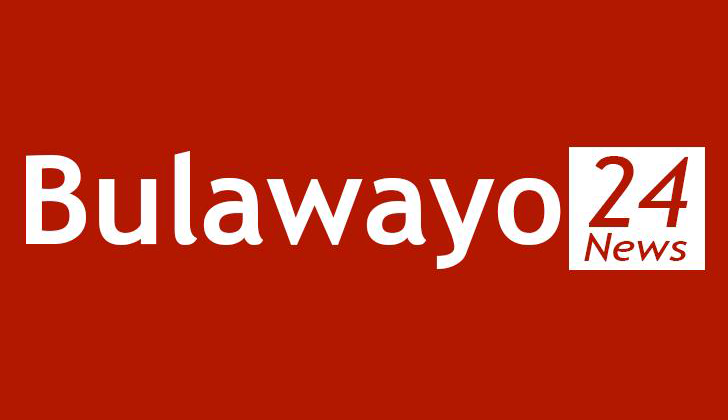 As we conclude our Africa Week celebrations, the biggest question in my mind is when and how will travel in the continent be decolonised?
The phrase on every speaker's lips at the Africa Travel Indaba two weeks ago was the word "radical transformation."My view is that travel in Africa is very Eurocentric.
Travel companies seem to be less concerned about the African traveller. Perhaps it is a question of economics. The assumption is that African people do not have money to travel so no one bothers to even reach out to them.
In a conversation I had with the CE of SA Tourism Sisa Ntshona, he alluded to the fact that in South Africa the bulk of tourist reipts come from the international traveller.
Unlike other developing countries which make most of their money from domestic tourism.
I personally have many friends who travel a lot, but they would rather spend their money overseas than travel locally. So the argument that Africans do not travel does not hold water because they do but they go to places where they feel welcomed. Some might have the money but they would rather go shopping instead of travelling because most people do not feel tourism is for them. You only need to look at the red buses and you will see that they are filled with foreigners. I have not seen a campaign the get locals on to red buses.
When I walked around at the Indaba last week and at the World Travel Market last month I found that a lot of travel companies looked through me. Some were very impatient with me and others just did not bother engaging with me at all.
Some only started paying attention to me when I told them I was a travel editor. Therein lies the problem in the tourism sector. The lack of engagement with the African market by travel companies. They have concluded that we are not lucrative enough. And I am not only talking about travel companies that are owned by non Africans. I experienced the same thing with the African tourism boards. They were eager to speak to everyone except their own people.
More than 90% of the African countries I spoke to, were selling the bush and animal experience. Those things do not speak to a typical African traveller. Our taste and needs are different from the European or white local traveller.
Our idea of a holiday is not about camping in the bush where there are animals that can potentially eat us. We like lights and glitz and glamourous experiences. I am not interested in going to the Garden Route to do bird watching and canoeing but I am interested in going there for a boat cruise, the nightlife, the food, the spas and some history and culture. If I go to the beach I am not going surfing and sun tanning; chances are I will be there for a few pictures for instagram and facebook. I would rather be sitting at a restaurant that overlooks the beach sipping an exotic coctail.
I feel like the current Africa Week celebrations are a poignant moment for me to go back to my chat with the CE of SA Tourism.
"You actually have to disrupt the system in order to bring about transformation," Ntshona said, regarding decolonising the tourism sector.
"As much as tourism is a fun sector it is still a very traditional sector. We just need to change mindsets of decision makers. "
He also agreed with me that currently the main players cannot relate to what the African traveller is looking for. Everyone is following the same format. What I noticed is that even the provincial tourism boards are following the same format.
When I spoke to the guys from Limpopo, they told me their focus is on game animals and golf. Now how many African travellers can leave their houses because they will be playing golf while surrounded by wild animals?
"Part of what we are trying to do is to bring in new players who can take up the role of re-designing itineraries that will be relevant to the target audience. If they know how the black traveller wants to experience their country, they will then package something that the black traveller can relate to."
"The problem at the moment is that places like Knysna are not marketed at the black traveller. I am being force-fed something that I can't relate to. I enjoy Knysna differently. If the industry understood me and what I am looking for, they would then come up with packages that speak to me," he added.
I felt like shouting "Hallelujah" because finally I have found someone who understood my frustrations.
I remember speaking to a cruising company about tapping into the African market and the lady told me "we are upmarket. We are not like other low-class cruising company." I found myself trying to justify that when I talk about the African market I am talking about well travelled and educated people.
Again, there is a general assumption that the African traveller is not savvy and well educated enough to appreciate a luxury cruise ship.
We sent out questionnaires to a few celebrities yesterday, asking them about their favourite African destinations. What we got was Mauritius, Zanzibar, Egypt, Morocco and the likes.
I then realised that there is a lot of work that needs to be done when it comes to travelling on the continent. Africans need to take the responsibility of changing their own narrative and become active in exploring their own continent.
Do not even get me started on the the issue of Africans as old as our mothers who are always dancing for European tourists as if when we go to France we ask the French to dance for us.
Source - zimbabwe independent
All articles and letters published on Bulawayo24 have been independently written by members of Bulawayo24's community. The views of users published on Bulawayo24 are therefore their own and do not necessarily represent the views of Bulawayo24. Bulawayo24 editors also reserve the right to edit or delete any and all comments received.