Opinion / Columnist
Role of ICT in business creativity
07 Jun 2017 at 12:46hrs |
Views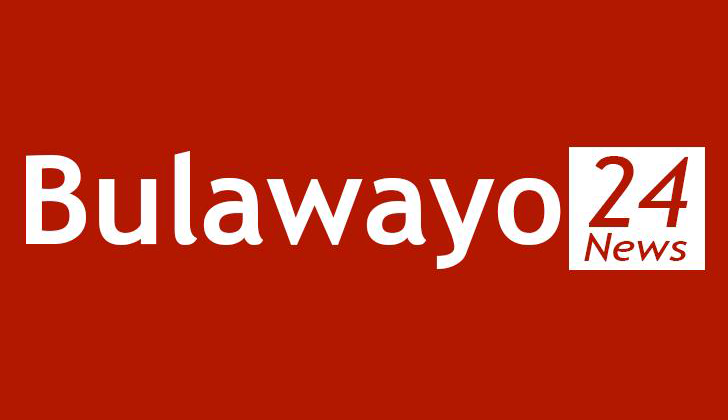 TWO weeks ago I looked at the role of ICT in the music industry in general. It was noted that most musicians felt short-changed by the ICT boom as fewer people bought CDs compare to online downloads of the equivalent MP3s. It was emphasised that failure to adapt to technological changes might spell doom for the artist.
A month ago I was watching Highlanders versus Ngezi Platinum match live from home in Bulawayo. Neither Supersport nor ZBC were present at Barbourfields Stadium on that day. Someone I know was streaming a "portion" of the match from the terraces and I was watching from my tablet.
Incidentally, my team scored and when I jumped up shouting goal, my neighbour asked me, which channel was showing the game on.
I told him none. Of course it was Channel FB. The example I have used here has legal and rights issues that come along with. Naturally I would not expect PSL or ZIFA or Delta or Supersport to smile when they hear about this. But such is disruptive technology. If you do not adjust to it, it will adjust you instead. To this end I would advise the football stakeholders to embrace this and have a head start because I don't think we have enough "constables" to arrest 10 000 screaming fans from any location.
Well, good luck with trying to arrest anyone from Soweto or Empankweni stands. We do not support any form of piracy. But as I said before legislation has never been able to stop technological innovation.
If you do not see any opportunity in this, I struggle to think of where you will see one. So what?
My point is that ICT has lowered the barriers of entry into music, filming and performing arts industry. You no longer need a $10 000 budget to shoot your first video or music sample to send to your promoter.
With a decent Android phone you can capture your auditions and share them online and people will decide if your production is worth talking about. Technology is merciless. Weddings are now being captured using phones and tablets. Talk of graduations, funerals, processions, same "fanana". Strong brands like Bosso must by now have an online television station Bosso TV. I thought this was common sense.
Newspaper sales have gone southwards thanks to the Internet that allows anyone, anywhere to be a publisher and reader at the same time. Decades back people were forced to rely on limited news sources.
This was not good for any form of development. Monopoly of "news" could have easily created in us a people who could only think in a straight line or see the world through a hole. That is now history. People have access to unlimited news sources. But of course this new found liberty comes at a price. The new "news" practitioner naturally has to pass the reliability and authenticity test. Do not believe everything you read online. In the electronic media, ICT has ignited and provoked radical and drastic changes that has affected and revolutionised the broadcast industry, especially in immediacy and timeliness of news.
ICT not only facilitate and enhance the creation, processing, sharing and dissemination of information in the broadcast industry but the immediacy and timeliness of news is of a high priority. One does not have to wait for the "8:00pm" main news to hear and see what happened at an accident scene.
This sounds trivial to a generation that has not relied on print media. Today merry makers at Esibayeni receive pictures and videos of an incident 10 000kms away before Montrose studio has gone on air to report about it.
Immediacy is the name of the game. It is encouraging that most journalists that I know have not relaxed in their "old school" comfort zone but have taken to Twitter, Facebook and others swiftly and decisively.
It is not possible to cover all the media industries that are affected by the ICT surge in this article. But the same argument that I have used in the music or media industry applies in performance arts, broadcast and other electronic communication means.
As always has been the case, it is not helpful to be a fault finder who cannot suggest corrective or remedial measures. Some ICT sources that can have an impact on creativity in the music and entertainment industry include:
- Video camera
- Multimedia computer (PC) with sound and video card
- Application software such as Microsoft Office
- Local Area Network and WiFi
- Broadband connectivity
- Website, email and cloud storage
- Audio mixers and synthesizers
- Microphone and headphones
- Free audio software like Audacity
- Virtual reality
Two notable groups in the City of Kings and Queens who have lived up to this ICT billing are the Bulawayo Show featuring Sox and Ratu and Intwasa Arts Festival. Their ingenious use of ICT to enhance their work is worth my time. People have no time to watch sub-standard or poor quality stuff.
Produce great songs people will come to your shows. The two lads associated with the groups Zenzele Ndebele and Raisedon Baya are battle hardened entrepreneurs who will stretch ICT beyond the elastic limit.
A five minute stand up show recorded using a high quality Android phone posted on Youtube or Facebook can open doors of opportunity.
This is just one example where the phone can now be used as a powerful content preparation tool. We encourage all artists to embrace use of technology.
Innovate or die.
@robertndlovu, App – 0776002605
Source - Robert Ndlovu
All articles and letters published on Bulawayo24 have been independently written by members of Bulawayo24's community. The views of users published on Bulawayo24 are therefore their own and do not necessarily represent the views of Bulawayo24. Bulawayo24 editors also reserve the right to edit or delete any and all comments received.