Opinion / Columnist
Disaster awareness, an important factor in rehabilitation
08 Jun 2017 at 15:47hrs |
Views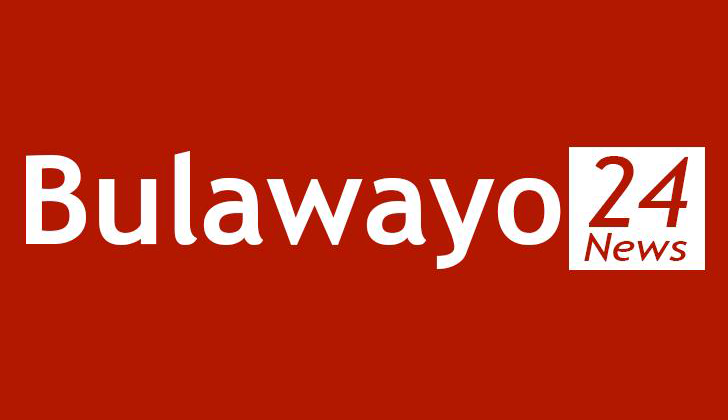 Delegates sat for a disaster preparedness workshop at Ndlela Centre in Gweru in 2009. This centre is owned by the Methodist Church in Zimbabwe (MCZ). The workshop was steered by the MCZ Education Department then led by renowned educationist, Reverend Masala Masuku.
The Methodist Church's disaster aptitude was inspired by the events of December 1995 which saw the death of 22 pupils from Moleli High School at Lake Chivero after the coxswain overloaded the boat they were sailing threefold. Accident stakeholders' reaction in this mishap was highly uninspiring leading to an avoidable surge in unwanted casualties. Had the students and the guiding teacher not taken active DIY assistance, the casualties could have surged beyond 22. In Zimbabwe there is a general ineptitude towards disasters as evidenced by public reactions at the most common road traffic accidents. Usually, bystanders jostle to catch a curious glimpse of dying victims without offering common first aid. Disappointing enough would be that the jostling bystanders retard the speed and efficiency of first aiders should they, however, arrive.
Pro-action and reaction periods are most important in the accident cycle. Only a couple of days ago, President Mugabe was in Mexico attending the Global Platform for Disaster Risk Reduction organized by the United Nations Office for Disaster Risk Reduction. This platform, which calls for participation at highest level from UN member states, is clearly an important international reaction to global problems.
Member states reactions to this most important forum for disaster mitigation shows their commitment to work towards global efforts at reducing effects of disasters, natural or man-made. Efforts of the cooperating partners are useful in shaping the outcomes of disasters within their own territorial boundaries and beyond, even stretching into the territories of non-cooperating states, members or non-members because disasters do not respect man made boundaries.
The biggest disasters threatening the world today are nature driven. Syria today is at the brink of collapse inside the six-year stretching war. There appears to be no solution in sight. What is evident is that the firms that supply weapons of war have well documented supply management chains to ensure efficient execution of the war by either side in the war. Global warming, resulting from industrial emissions spewed into the skies by the major producing nations of the developed world are the major culprits causing adverse weather conditions that are sponsoring the so called 'natural' disasters.
It is at such global forums that outspoken world leaders like President Mugabe should speak out against the major polluters of the globe in order to squeeze a compromise plan from them. Sending a high school prefect to attend such an important multi-lateral cooperation meeting will be a mockery of the first order. It, therefore, was quite befitting for President Mugabe to go to Mexico to let Zimbabwe and Africa be heard. Is he not one of the leading stalwarts of African nationalism?
It is essential that the world develops resilience mechanisms against avoidable disasters while efforts are made at minimizing the effects of man-made causatives. In this regard, a fund must be set to respond to these disasters which the United Nations Office for Disaster Risk Reduction (UNODRR) said chewed a quarter of a trillion dollars globally per year. The major culprits must commit themselves both financially and politically to such efforts. Only this year, Sipepa Villagers of Tsholotsho North are still counting the heavy losses they suffered under cyclone Dineo induced rains. Nationally, the Department of Civil Protection accounted the financial reaction needed in the face of this disaster to be running towards two hundred million dollars. The figure was not reached.
Away from Cyclone Dineo, the country has suffered heavy casualties on its roads that have become tricky to navigate due to expanding vehicle population and natural wear and tear. The most memorable such road horrors are the Mvuma bus disaster some of whose victims could not be told apart even in DNA matching attempts and the NUST/Bulawayo road haulage truck accident which claimed 14 funeral-bound relatives after hitting a flooded pothole.
The Government has responded by fundraising $2.7 billion dollars to dualize the treacherous Beitbridge-Harare-Chirundu road. Construction has already begun. It is expected to finish in 2020. Such are the reactions needed in protecting a country's most precious resource; human life.
Also on the cards is a road traffic accident victim fund. Such a fund is already operational in neighboring countries, South Africa included. It is encouraging to see the country getting inspiration from its neighbors in matters of social protection. Scores of families have lost income and the potential to better lives after breadwinners are maimed or killed in accidents and getting no compensation at all from concerned parties. It is worth celebrating to see Government warming up to such ideas. With a Government that is disaster sensitive, so will be its citizens.
Source - Chigumbu Warikandwa
All articles and letters published on Bulawayo24 have been independently written by members of Bulawayo24's community. The views of users published on Bulawayo24 are therefore their own and do not necessarily represent the views of Bulawayo24. Bulawayo24 editors also reserve the right to edit or delete any and all comments received.