Opinion / Columnist
Mpandare is paradoxically blocking players from playing for the warriors
08 Jun 2017 at 20:15hrs |
Views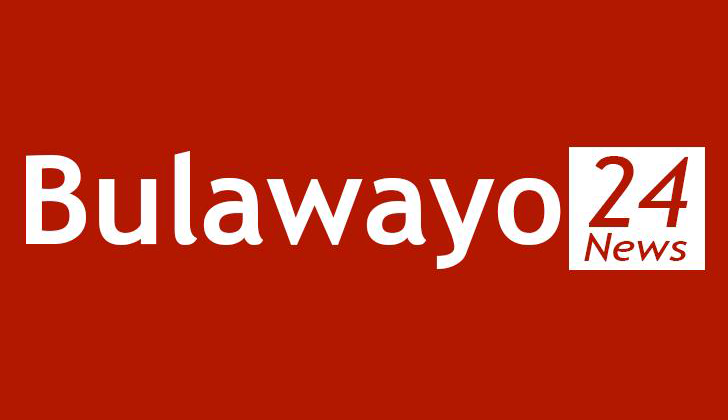 I am happy ladies and gentlemen who love this most beautiful game of football/soccer that is always never short of feelings,hatred and emotions.
The reason why I am happy is not because of my hatred of this Mpandare guy like others. No!
But I am definitely happy based on the grounds that after spending almost the whole week trying to enlighten all my collegues in the world of football that Mpandare was the bad guy at ZIFA and the Warriors through his 'Squaeler' like character,it eventually came out.
I do not seek any fame on this story but what I only wish is for all and sundry to master the anthem of
#No2Mupandare
in a good and justified way.
I began to smell a rat back when the 'Smart Manager' tried or eventually did shift the blame of 4 Warriors Galacticos who were suspended from ZIFA and Chiyangwa by alleging that the National team coach Norman Mapeza had overlooked them as the guys when not in his plans.
This was believed by many a people who eventually started to throw all sorts of rants at the legendary Mapeza as the 'poisonous dwarf' in the Warriors fold even though the truth was there on the wall that the boys were suspended as had been exclusively revealed by The Herald but the damage had already on the coach's party.
The cluelessness of Mpandare did not stop there as the Manager was at it again lying to the whole world that Burnley wing-back Tendai Darikwa had denied to come to Zimbabwe after asking if there are any hotels in Zimbabwe.
Darikwa as many cannot remember was once quoted in a British newspaper admitting that Zimbabwe was a good country conducive for tourists and he said back then that is what he all knows about the country more than he knew of its football.
All of us did believed this Mpandare mantra even though we knew that Darikwa has been bitter of being asked to pay a fee by a ZIFA official back then if he wanted to play for Zimbabwe and this eventually drew him aback.
Some sectors of the media have been saying the unnamed official ironically happens to be Mpandare who once served in the Warriors fold back then.
I don't really know whether this is true or not but to a certain extend it might be judging with the reaction of Darikwa himself.
Darikwa has acted professionally in all instances of accusations by resorting to be tactically mum which has often surprised many of him critics.
As I have often noted Darikwa has not been mum but has always reacted through symbolic gestures and recently he did but offering to come to Zimbabwe even if he was not going to play against Liberia on Sunday.
Though it is attributed that the one named Gore had acted swiftly and in a patriotic way to convince Darikwa and Kundai Benyu to commit their cause to Zimbabwe's Warriors which their eventually did.
Surprisingly,Mpandare was at it again trying to shift the blame and excuse of his reluctance in having the boys come to join the camp and instead sacrificed his Warriors mentor Norman Mapeza as the one stumbling block.
This did not go down well with all die hard Warriors fans who cursed the coach with all sorts of names with some even invoking scandalous stories that were once raised by a Shabanie Mine page accusing Mapeza of doing some dirty works which can not be printed by a normal person.
Mapeza further solidified this notion through his silence on the matter but the anti-Mapeza mantra did not die instantly as one after the other kept on igniting the flames of hatred against the coach.
Mpandare was at it again enjoying all sorts of his freedom of speech and freedom after speech by further attributing that Mamelodi Sundowns and Peter Ndlovu who is the Warriors legend was blocking Khama Billiat from coming to play for his country.
Again all of us did believe in his un-informed sentiments justifying the local proverb that say one ululates to a soothsayer who exposes their mother.
We all knew that Khama Billiat was injured and has been out for close to a month to 3 and has gone on to miss 5 games played by Sundowns in both the league and CAF Champions League.
One can be forgiven for believing that Sundowns were blocking Billiat to come to Zimbabwe based on the fact that earlier in the week it had been attributed that the playmaker could be fit for the game but eventually went on to miss the Sundowns-Esperance game which the former eventually lost.
Now Mpandare with all his smart brains went on to insult Peter Ndlovu by alleging he was blocking Billiat again thinking that the latter will go silent and just accept to be cowed.
All of us believed,forgeting that Peter's loyalty is unquestionable as he used to fly from England to play even in a COSAFA tournament.
The problem for this belief lies in a marginalised society that can go to the extent of dumping its own heroes by instead taking solace into bowing down to nonentities and this was the case with our King Peter whom we can even compare with other football gods such as Ronaldo the Great,Luis Figo,George Best to name only but a few.
It was not pleasing to read or even listen to an icon like Peter venturing his frustration to a little known Mpandare less than 24 hours after Mamelodi Sundowns spokesperson took a swipe at the same man again attracting the attention of international community that Zimbabwe has a manager who is notorious for lacking diplomacy thereby dragging the whole football into a quagmire.
I do not hate Mpandare but just for the sake of speaking obdurate facts,the manager is ironically the one blocking quality players from donning the famous gold and green jersey and only try by all means to paint innocent souls with a dirty brush.
Zimbabwe's football risk to be plunged into an all time low by this uncalled behaviour by one man who believes he is the smart guy who can drag others at will,the Stephen Seagull's way and come out of the mud without attracting a dirty stain to his white suit.
We all know that as humans we make errors but sometimes we should not do so in an attempt to demonstrate sycophant like what Warriors manager Wellington Mpandare is doing.
Some remember erstwhile Warriors mentor Callisto Pasuwa threatening to resign after he had been told to consent to the fact that Mpandare be his manager replacing Sharrif Mussa.
Some have gone on to the extend of exposing Mpandare as a failed man after dragging the Dembo family of Tendai and Morgan into an unattractive bunch of musicians and eventually fuelled their split.
Until we stand up and have Mpandare take a cue to our grievances,we will cry one day seeing our brandy Warriors returning to the waterless Sahel while other nations prosper.
Grudges or no let's go out on Sunday with oneness and as a united front to support our beloved Warriors doing battle against a stubborn Lorne Star of Liberia.
Source - Wilson Chipangura
All articles and letters published on Bulawayo24 have been independently written by members of Bulawayo24's community. The views of users published on Bulawayo24 are therefore their own and do not necessarily represent the views of Bulawayo24. Bulawayo24 editors also reserve the right to edit or delete any and all comments received.