Opinion / Columnist
'Sex is demanded everywhere'
09 Jun 2017 at 14:16hrs |
Views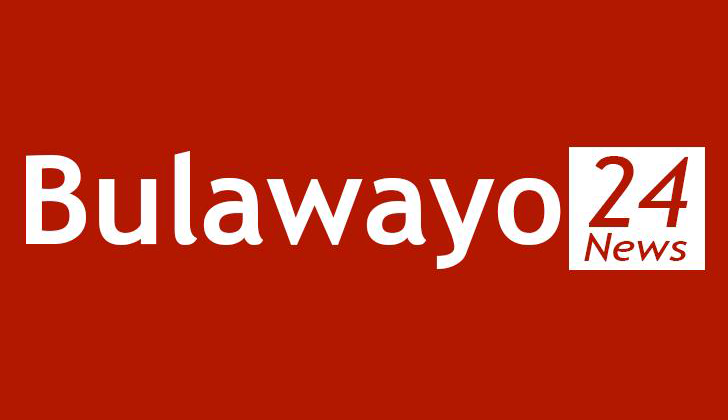 She has seen it all but principles have guided her to be what she is today. From city of Kings to the capital city, she has done quite well in the industry. A jack of all trades aptly describes Charlene Mangweni (CM). H-Metro's Latwell Nyangu (LN) caught up with her. Read on.....
LN: Can we safely say your journey is moving according to script?
CM: It's about trusting in God who has taken me to where I am today. I have worked with companies that I never imagined, met people whom I never thought I would meet.
There is vision but every single step I have to rely on God.
LN: What temptations accompany this field?
CM: Temptations are there but it's about principles, you need to know what you want. I always tell these youngsters that once you are on set, there are directors who want to make you famous but on condition you do something.
These are the things you come across as a woman, people think you can't do this because you are a woman.
I feel, you don't get better by putting someone down, just be good in your spheres.
LN: Do you feel women are represented well in this field?
CM: I think the ones that are in the industry are doing well, I am biased towards CEO of AB Communications Susan Makoni, many people think that company is run by a man, why is it everything has to be gender labeled, if you are good you are good.
Opposition as a woman is always there, but you need to be principled, know what you want, because there are a lot of people who always want to take advantage of you because they think you are desperate.
You will just need that mindset kuti my talent is good enough to push me up, I don't need to go that extra mile with anybody by some favours because the moment you do that zvavharana.
LN: Charlene in such a jungle, how have you shrugged that off, what's the secret?
CM: The issue to do with sexual favours is everywhere, people may say it's more in the media field but it's everywhere, in any sector. But I think it's about putting your foot down, we meet initially and you show me you want more than a business relationship from this, it's important I show you from the word go.
So it's about drawing boundaries, kuti tosekererana or not, malines need to be so clear, people need to see where you stand and it did help.
LN: From what you have done so far, what do people say?
CM: I didn't expect this much from just being in Harare for two years, I didn't think it was possible you come with a dream yes but you don't think it will be that fast.
Because literally I have done two series every year and that is way more than a lot of people can say.
I have two nominations NAMA and 100 Great Zimbabweans (won). This is in two years and I am thinking from where, it's a lot, but my grounding Is God.
It was actually a conviction, ndakatoudzwa kuti this is what I am supposed to do.
People ask me how do I pay rent, but somehow he makes a way. This vision is bigger than just a wish.
LN: Has beauty played a part in your career?
CM: Off course it does but it can't be the only thing to rely on because there will always be someone prettier, somebody smaller or taller, at times panenge pachidiwa munhu akasiyana newe.
It's subjective, someone would say she is nice and someone say no, so if I rely on that zvatopera ka.
LN: But to what extent is that syndrome common everywhere?
CM: To a certain extent it's there, because this industry is superficial, it relies heavily on what people see, but people see that for seconds after that they want something else. So if all you have ends in two seconds what happens after, and I think it's something that needs to be dealt with.
LN: And how it all started, tell us more?
CM: Yes, my first thing is acting, I am an actress before anything else.
From acting there are certain skills you develop being an actor, like voice over side and they obviously become a by-product of that. My first voice over job was in 2008 for an advert and I then realised I liked it and continued.
LN: Just a breakdown of what you have done.
CM: Withered petals-movie 2010, Chinhoyi 7movie (2014), Impossible List, Revelations TV series on zbc, Conflicts TV series on zbc, Sins of the father (sitcom), The Dirty Necklace tv series.
Television Adverts: CBZ adverts (Dstv touch app and mi life combo), Telecash advert among several others.
Theatre: Fences (as Rose Maxon), Elephant Man, The good woman of Setzuan, stage reading of Yvonne Vera's stone virgins (pg31-34) at the LitFest Harare during the session-Mhamba Sex and religion.
LN: There is this skepticism that film actors can't become theatre actors but the other way round, tell us how you do it?
CM: You balance it by wanting to learn more, I am actually trying it and I tend to put my skills in any environment, it's about being knowledgeable about anything you are doing. I got into theatre space and knew I didn't know and I tried to learn.
LN: And the experience in theatre?
CM: It was amazing, because during rehearsals I wasn't able to do it but on stage I was able to do it, because people were watching, there is no 'stop we will do it another day', it's live. It's now or never, I believed in everything that I do.
I have done four theatre performances and the one that I did at HIFA recently, The Incident was the first full performance that had two characters, me and my co-actor.
It was interesting, 17 scenes no break, I learnt so much.
LN: Which is more interesting theatre and film?
CM: I think they both have their perks because in theatre you have more expressive, figure gestures but on TV my expressions are lesser.
There are things a camera can capture that can't be captured on stage.
LN: But how did you push this passion from the onset?
CM: I used to act when I was just 6, school dramas and I could wait for the prize giving day. And I realised I loved it. Unfortunately I didn't go to a high school that offered dramas.
I am also reading news for ZIFM.
LN: A news reader, tell us the experience?
CM: From grade 1 to 7, we used to have this prize as the best reader, and every time the teacher would ask who can read for us and I would raise my hand. And it's now clear to me that it's not a coincidence.
And it made it easier for me because that's how I became a voice over artist when I see stuff, it's such a hobby when I am watching tv and that's how I pushed this passion. I didn't get any formal training. The experience you get when meeting different people is valuable and my journalism training took me to a certain point.
That has been beautiful, when I started at ZIFM I was reading English and I later on started to read and write Ndebele.
I have been refining my skills in copy writing, reading and translating.
LN: Did you want to be journo from the onset?
CM: I took journalism as a stepping stone because wherever I could go they wanted such a background.
LN: How did you get the initial chance to act?
CM: I was told that ZBC was holding auditions and I didn't know what was going to be done but I researched and went, they liked me. I adopted the attitude of learning and never thinking you know everything.
LN: What about your confidence?
CM: I think that came about because of being on stage since I was at primary school but in person I am very shy.
When you are on stage you are not talking to one person and when you are on camera you talking to the camera person. It's more about practice and seeing others.
LN: By now what were you expecting?
CM: I didn't think by this stage I would have done such things, but I am working towards my own media house, that's why I have loved to work with different people.
Currently I am with ABC Communications.
LN: Tell us about commercial advertising?
CM: The tv programmes helped and people would call me and say we have seen you presenting and it gave me exposure.
It's also about going for what you want, I see an event coming up and look for who is in charge.
I produce the adverts myself, identify the spaces you want to be, I have to look for people I want to work with. It's about persistence, making the right networks and the right support.
LN: When you entered this field were you expecting to be remunerated more?
CM: I like this saying, find what you like to do and somebody will pay for it, I think if you are good at what you want, people will reward you. I knew it wasn't going to be an overnight thing, I am still building my portfolio. I feel I have reached a stage of no free work, knowing your worth is important.
LN: And your most exciting experience?
CM: It's getting to know the character you are going to play. Travelling, meeting different people from Europe, Africa, cultural experiences.
I loved the Chinhoyi 7 experience, it had live ammunition on set, helicopters, recreating the battle field of Chinhoyi.
LN: The worst experience?
CM: Of course because you are working with people and the personalities may differ, you have to deal with new characters every day.
LN: Script writing?
CM: I write for adverts mainly and I am still working on my film script.
Most of the adverts it's me who wrote them.
I am brand for N Richards and for Spar as well and if you walk into Spar there is a voice that greets you, it's me. But at times I end up editing.
LN: Who is Charlene apart from all this stage, camera stuff?
CM: I am kind of shy, I like observing life but I am not very loud, I am in a shell but I can only come out of my shell if you give me a microphone.
If I am not working I will be home watching tv, I don't drink, go out, if they tell you they saw me, they will be lying.
Maybe it's because I grew up in a chilled environment in Bulawayo, if I go out I would have been convinced.
And knowing that the more time you spend out there, you are exposed to scandals, you are reducing yourself to get respect and you can't just be found everywhere.
LN: Did you not face discouragement from pursing your passion?
CM: Yes a lot, I didn't grow up in Harare, I only came here in 2014 to do Chinhoyi 7, and it wasn't very easy people would tell you your Shona is bad, and I would be sidelined for a lot of things.
And I used that to my advantage and it worked. But after all I am a Zimbabwean, so I don't find it fair to be put in a box.
LN: Can you be rated a celebrity for now?
CM: Noo, there is no such thing in Zimbabwe, I have done stuff but it doesn't mean I am celebrity.
Maybe a public figure, there are no celebrities, I don't think such exist in Zimbabwe.
I love the fact that I can touch people's lives, with the stuff that I do, because for me it's more of ministry. It's not about me.
LN: How do you view that women who are into this field are of loose morals?
CM: I don't think it's fair to paint the whole industry with one brush because I believe it's all about character and background. It's not fair to stereotype everyone. It's a matter of character, it has nothing to do with the industry. Yes we hear those stories but I think it's fair to treat each incident separately.
LN: Given the chance to become a goddess of this industry where would you start?
CM: I would love to see more investment in the industry because I don't see any active board that stands for the arts. Musicians have ZIMURA, it helps a lot, and they have royalties anytime their music is played.
I would change that, we need one unifying board that deals with payment. Children can grow up and say I want to be in this field.
It needs a bit more support from different places. The injection of money to BAZ also helped.
LN: Any advice from a woman?
CM: Don't falter because of what people say, this industry can depress because you can be told many excuses.
LN: What are the temptations associated with being on the limelight?
CM: Being big headed, I had to control myself one other time, because we meet people like mahwindi and it's a matter of controlling emotions. You know probably people know you, you have to guard actively against pride because unoita offside.
LN: Are you taken, can they still drop their cvs?
CM: Yes, not married but taken, no more cvs, closed.
He is the one who does my branding, he supports me very well.
I am currently shooting Season two of Conflicts, reading Ndebele news on ZiFM and will be shooting a movie collaborating with a Chinese production house in July. I am one of the 5 Zim actors that were cast in the film.
LN: Any awards and nominations?
CM: Yes I have just won 100 Great Zimbabweans award in the film and media category.
Nominated outstanding actress nominee in the film and television category at the 2017
National Arts and Merits awards-NAMA).
LN: Thanks Charlene, congrats for winning in the 100 Great Zimbabweans.
CM: You welcome Latwell, thanks.
For feedback: nyangu.latwell27@gmail.com, 0774186242
Source - Hmetro
All articles and letters published on Bulawayo24 have been independently written by members of Bulawayo24's community. The views of users published on Bulawayo24 are therefore their own and do not necessarily represent the views of Bulawayo24. Bulawayo24 editors also reserve the right to edit or delete any and all comments received.