Opinion / Columnist
Lungu does a Mugabe, as Zambia follows Zimbabwe's disastrous path
14 Jun 2017 at 19:11hrs |
Views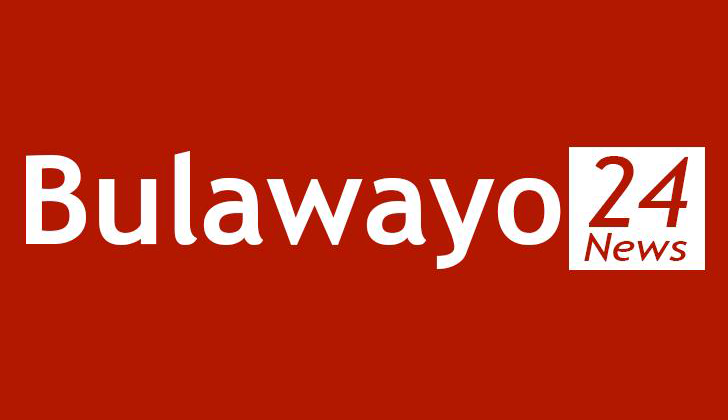 Zambia and Zimbabwe used to be pretty much one 'country'; Rhodesia.
Separated by a natural barrier, the Zambezi, one was Northern Rhodesia, one was Southern Rhodesia.
Political history determined otherwise, but recent occurrences seem to indicate the countries have become one entity again, and it is under all the wrong reasons.
As it stands, both territories are governed by heartless autocrats who have no respect for human dignity, human rights, rule of law, or other persons. The only difference being that one, Robert Mugabe, has already turned his country into a kingdom, where he rules like a glorified sultan, while the other, Edgar Lungu, is tracing Mugabe's footsteps, in his bid to make himself another primitive King.
The similarities are stark and damning, and the devil is in the details.
Zambia's Lungu is not just following in Mugabe's shadow, he is retracing every footstep of the nonagenarian.
In 2016, Edgar Lungu's government attacked a national newspaper, The Post, which was viewed as largely critical of the establishment.
Incredible accusations of tax evasion were laid against the publication, before it was stormed, tear smoked, its journalists attacked, and ultimately shut down.
Not much was made of this. The world watched, and ignored, despite its founder Fred M'membe stating clearly that the assault on the publication, not the first, was politically motivated.
M'membe is no stranger to government persecution, despite being a fine journalist. In 2001, he was arrested for calling ex-President Fred Chiluba a thief. Time eventually proved he was right, Chiluba was hauled before several courts and convicted of theft.
President Levy Mwanawasa, who played in integral role in having M'membe freed would later have him arrested in 2005, for defamation, after the journalist, in true scribe fashion, used accurate but embarrassing adjectives to describe the showboating President.
President Lungu, fully aware, of the risk that a true watchdog posed to his government made it his mandate to have The Post shut down before the elections. And having shut it down, his forces, police and at times military would unleash an intense orgy of violence on those deemed to be supporters of the opposition candidate Haikande Hichilema.
So vile were the attacks, that, a woman living with mental disability was attacked by Lungu's police militia, and killed, in broad daylight – her crime was to ululate in praises towards the opposition. The police refused to intervene and are not investigating the matter, till today.
She is not the only one. Several other men, women, and children, able bodied and disabled, were routinely rounded up before elections, beaten to three pulps, and left in instances for dead.
In, Uncle Bob's Zimbabwe, a similar publication to Zambia's Post, sprung up at a crucial time in the country's political evolution, it was called the Daily News. In some manners, it still is called the Daily News, although much of its hard-hitting journalism has perished.
As emotions ran high, with government cans of worms being opened, the Daily News was bombed, first on 22 April 2000, and on 28 January 2001. In 2003, the government shut it down altogether.
Like M'membe, the Daily News founder, celebrated journalist, Geoffrey Nyarota was arrested all of six times, detained plenty other times, before finally being driven into exile.
In April, this year, 2017, Zambia's leader of the opposition was arrested for apparently attempting to kill the President. He was said to have done so, after his vehicle procession failed to adequately make way for President Lungu's motorcade; a traffic offense which has now been elevated to the level of treason.
As we speak, Hichilema is still languishing in prison. His attempts to retain freedom repeatedly frustrated by a system determined to keep him essentially locked in.
Zimbabwe's leader of the opposition, Morgan Tsvangirai, at a similar 'critical time' found himself behind bars, on similar charges. In February of 2002, he was charged with treason.
As you read this, Edgar Lungu, by tacit direction has just had about 48 members of parliament from the opposition suspended for boycotting his speech.
In Zimbabwe, Mugabe when lawmakers booed his speech in 2015, he responded by having government agents send threatening SMS messages to all opposition legislators, reminding them that 'immunity ended in the house of commons' and that those that dared boo Mugabe again would be targeted and 'taught lessons'.
Further examples exist. Zambia has over the last few months acted like a lawless god. Zimbabwe's Prophet Uebert Angel was deported violently for no reason.
Foreign journalists have been followed brazenly to instill fear, while South Africa's leader of the opposition, Democratic Alliance, Mmusi Maimane was deported illegally.
In Zimbabwe, Mugabe has arrested several foreign journalists and deported them. Banned all others from reporting within the country without clearance, victimized sitting ambassadors, and made clear his intention of attacking any foreign parties who advocate for freedom.
As aforementioned, the similarities are stark. And it goes beyond the 'rulers'. Even the opposition, seem equally fatigued, and unable to come up with strategies to beat the incumbents.
In Zimbabwe, the MDC's (all versions) have repeatedly rejected election results that made several of their members legislators, attempted to have election results set aside by the courts, unsuccessfully.
What is perhaps ironic, is that, having been one region, Zimbabwe and Zambia took different trajectories after independence. As Zimbabwe became a failed government, and struggles(d) under an autocratic Mugabe, Zambia became an emblem for democracy and stability in Africa.
A few years ago, before Edgar Lungu came to power, Zambia was the country Zimbabwe ought to have been. The big brother whose example was missed south. As it stands, Zambia is becoming the country Zimbabwe should have never been.
Recent events prove that Lungu is following Mugabe, and in chronological order. In 2015, Lungu stated that he was learning a lot from Mugabe. All evidence is that he has done so, and is now implanting Mugabe's 'how to be an autocrat'.
If he is successful in his attempts, Zambia will follow Zimbabwe in that same exact order, sliding down, from beacon to demon.
It will not take long either, and it is very very bad news for everybody. As executive director of Vanguard Africa Jeff Smith put it, these are dark and dangerous days for Zambia. They have been for a long time. (DM)
Maynard Manyowa is a contributing editor on
Khuluma Afrika
- a center for political analysis and investigative journalism
All articles and letters published on Bulawayo24 have been independently written by members of Bulawayo24's community. The views of users published on Bulawayo24 are therefore their own and do not necessarily represent the views of Bulawayo24. Bulawayo24 editors also reserve the right to edit or delete any and all comments received.