Opinion / Columnist
The white supremacy will live forever
15 Jun 2017 at 11:41hrs |
Views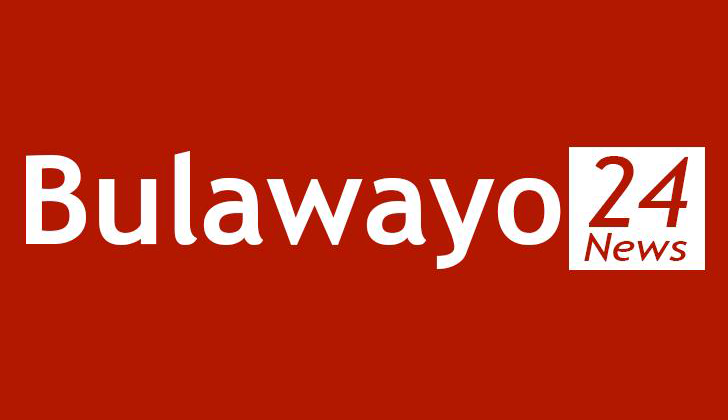 To be black skinned today in this world is to be stigmatized and perceived less and to be white while light-skinned on the other hand, is to be celebrated in with western beauty standards: says Ronald Hall in "The Conversation" He says Black people are seriously under pressure to match this notion of light-skinned and its associated with beauty. A black skin can never be beautiful. Hence some women of African descent will take all it takes to bleach their skins and fit into this schema of beauty defined by western culture as the only colour: white and therefore beautiful. This notion of white and therefore beautiful has been internalised by blacks in many different continents: in both Americas, in Africa and beyond.
Ronald Hall's research confirms that Africans consider to be light skinned as the most ideal personal characteristics one can have. Ronald Hill says this bias against black skin has also been internalised by some Africans themselves all over the world. It is sad to realize that even countries that got their independence long back: should be the countries with higher political consciousness; Ghana, Nigeria, Togo, Kenya, skin bleaching is the "thing" South Africa and Zimbabwe are going for it in a hard way, denying their selves to feel good and accepted and admired if they are nearer to white people's skin as possible.
There have been some moves by some African countries to ban the skin products reaching their shows, largely unsuccessful. Banning is not effective but to put awareness first the danger of skin-bleaching and secondly to come to like oneself as you are: black and therefore African, and African is Black and not white. Angela Davis, and many other American revolutionalists: they used the slogan: "Say it loud, I am black and proud" to give aware of the beauty of a Black skin. It appears it did not help: a Black American bleaches her face to fit into the accepted whiteness of the colour and therefore beautiful if its white or nearer to white.
As long as Africans and those of Africa origin continue to idealise white skin as the standard, the industry will continue to exist to satisfy the market as the demand is wholly in abundance globally. At the same time it will continue to affect the health of those who use these creams. The dangers of skin bleaching are well known, the chemicals used to produce these creams have serious health effects: the skins of those that use these skin-lighting creams die leaving faces look scalded, old and unattractive. If they are affected like that , foundations creams are then used to conceal the damage done by skin bleaching. The cosmetic industry flourishes in such madness. Such bleaching products: creams and soaps, are banned in Europe but most of them are made in Europe" Crazy!
Ronald Hill characterises the bleaching syndrome as follows: He say it is psychological, involving the adoption of alien ideals and the rejection of own native characteristics. To quote the passage of Ronald Hills in his article on Conversation: "African-American psychologists Kenneth and Mamie Clark conducted a famous "doll study" in the 1940s that showed how black children as young as three come to understand their place in the world as "less than". They reach this conclusion long before they have the ability to articulate race. It's a phenomenon black psychologists refer to as a "colour complex" This idea that dark skin is "less than" gets reinforced daily on television, in advertisements and through other forms of mass media.
Hill says bleaching syndrome is also sociological: This is true in many ways, the fact that most famous footballers globally tend to have spouses who are white: this is not a coincidence: he give example of rappers; "The fact that black rappers systematically select light-skinned women to model in their videos is a good popular example of this." He says: "The final aspect of the bleaching syndrome is physiological as well. Here, individual psychology and group behaviour eventually lead to the alteration of skin colour scalded skins, dead-skin faces" says Ronald Hill.
The solution to this problem will not be easy because the very people who use bleaching creams are in the lime-light: they are top politicians, top Chief Executive Officers, Teachers, and Artists including musicians. The growing up generations will emulate this and internalize it as the norm and standard. "When I grow up I will be able to buy bleaching creams and make myself beautiful like HER!" This circle of bleaching continues, will continue for generations. The industry knows where to put its innovations, will forever grow to be a multi-billion dollar industry at the expense of life and black human race.
Demand fuels supply. Even if the products are deemed illegal they will find its way to the market. Banning bleaching creams is not the solution. It's educating the masses the health dangers first and educating the masses that to be black and African is equally as good as to be white and they we are Black people we should be proud of our colour-skin. This is not the problem of women but men equally. We have seen a black man who marries a white woman, the pride and importance he attaches to it. He feels better and therefore very elite because he has a white spouse and also white children.
This denial of self is the same with "straight hair syndrome" money is made in producing products that straighten black hair from its naturalness to becoming straight – like European hair and therefore better. African kinky hair is not good, it's termed less. To quote Ronald Hill article again: "Natural black hair, afros and dreadlocks have been historically stigmatised – much as dark skin is today – and there was a time when Black people applied all sorts of concoctions to straighten their hair. In fact the first African-American millionaire, Madame C.J. Walker, made her fortune selling hair straightening products to black people." Today African are proud of their natural hair, however it did not come by banning the products such as relaxers and other chemical hair straightening concoctions from the shelves.
If it is political action that changed black people's idea about black hair, why do we still see Mrs. Mitchell Obama, Mrs. Elizabeth Tsvangirai and many other still have their hair straightened? The European wigs that Mrs. Tsvangirai wears reduces everything that is African in us. Ronald Hill argues that: "Rather, it was political action that changed black people's ideas about black hair. Stokely Carmichael, Angela Davis, Steve Biko and Patrice Lumumba are among those who rallied against self-hate and spread a message of African pride. Natural hair came to be associated with freedom and justice," says Ronald Hill.
Ronald Hill concludes in his article: "The problem with bleaching bans is that they attempt to treat the physiological symptoms of the bleaching syndrome without addressing the sociological causes and the psychological colour complex that is at its root. The bleaching syndrome will only come to an end when Africans and all black people learn to love their skin, just as they have learned to love their hair. Only then will bleaching creams become obsolete."
The song of Hugh Masekela: "Ibala lami elimnyama giyaziqhenya ngalo, Ibala lami elimnyama ngiyazidla ngalo" should be sung by all African countries as the national hymn just to put continental aware of the beauty of the black skin and the beauty of African hair, not straight but as it is its good too.
Source - Nomazulu Thata
All articles and letters published on Bulawayo24 have been independently written by members of Bulawayo24's community. The views of users published on Bulawayo24 are therefore their own and do not necessarily represent the views of Bulawayo24. Bulawayo24 editors also reserve the right to edit or delete any and all comments received.