Opinion / Columnist
Treachery of African philosophy
18 Jun 2017 at 09:27hrs |
Views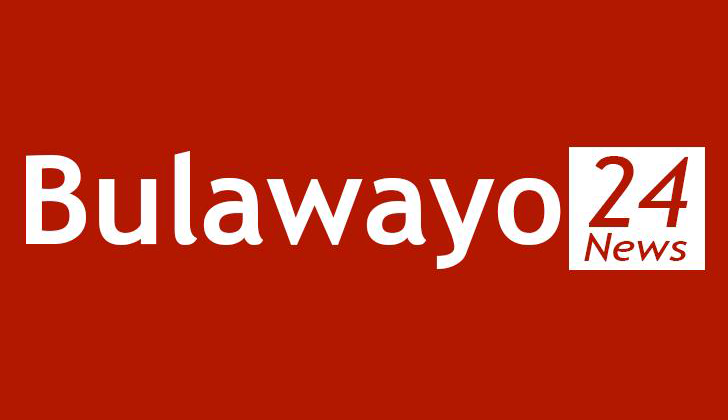 One of the unseemly decorations of Western science and philosophy has been, in this century and its many forerunners, its vaunting and chest-beating arrogance.
Without a single dot of shame, Friedrich Nietzsche could claim to "philosophise with a hammer" and to be "by nature warlike" in thought, "to attack is among my instincts" he promised.
It is exactly that blinding self-belief, deafening noisiness and certainty about its own opinions and convictions that has thrown the Western civilisation into a planetary crisis today, where it has caused political and economic problems for which it has no solution. An arrogant civilisation eventually becomes ignorant, gets blinded by its own light, collapses from its own weight, crucifies its messiahs and dies. After the hurly burly of the nihilist witticism and poetics of such philosophers as Nietzsche,
Hegel and others, what is left of Western wisdom is prevalently such comedy and buffoonery as what Slavoj Zizek has presently dignified as philosophy.
Today I write of the philosophical footprint of an African healer and thinker who has presented his thoughts with the humility of a self-conscious "outcast" as he has called himself. Because of our dizzying enchantment with Western sensibility we valorise scientists, philosophers and prophets for their great discoveries, novel inventions and thoughts, and their spectacular predictions of future disasters and calamities.
Not their narration of history, interpretation of events and wisdom. It is for that sad reason that the now 95 years old Credo Vusamazulu Mutwa is only recognised for his predictions concerning Nelson Mandela, Barack Obama, the graphic prophecy in 1999 of the coming removal of Thabo Mbeki from office in 2008, and the foretelling of the tragedy of 9/11 in the USA.
In the proverbial way in which the ducks take to water we lust and run after sensations and predictions of science and prophecy, leaving cut and dry human wisdom and mind power unexamined and unattended to. While such formidable black South African poets and historians such as Mazisi Kunene have over time managed to get curriculation and veneration in the African academy and canon, Credo Mutwa has only and sadly, been afforded sensational coverage in tabloids and other peripheral outlets after each and every of his predictions has been seen to come to pass, after that he has remained a mysterious and exotic Zulu sangoma, negligible and forgettable.
The seer of the future and healer of the sick and troubled has been accepted while the historian and philosopher in Credo has been peripherised and inferiorised to the lower drawers of the library shelves.
Portrait of a philosopher as a traitor
Taking full advantage of the friendship and curiosity of white Christian missionaries, Albert Watkinson and his wife Ellen Watkinson, in 1964, young Credo Mutwa published a book that he apologised for as damningly treacherous. Treacherous the book was and still is but it vindicates the Bantu people, even as it dangles their spiritual secrets in black and white, exposing some humbling secrets even by the standards of our proudly indecent Facebook and Twitter generation. Why would a self-respecting Zulu sangoma and historian, custodian of ancestral wisdom, knowingly spill so much traditional and sacred beans in the English language for the consumption of all eyes and ears including those of the enemies, the enslavers and colonisers of his people?
The answer is, Credo Mutwa says, as a guardian of Umlando, keeper of Bantu secrets, he got tired of how his people were misunderstood and misinterpreted by the white man. Indaba My Children is a book Mutwa wrote in both anger and love, for the correction of the prejudice of the coloniser and also the relish and empowerment of "the pure faces of children" a story told from the "age-blasted shoulders" of a sangoma, historian and storyteller.
If decolonial thinkers today claim guerrilla intellectualism and epistemic disobedience among other intellectual strategies and tactics, Credo Mutwa then and now should have claimed true intellectual banditry. Using the money, equipment and support of white colonial missionaries he published a book that accused the western and Christian civilisation of criminally misunderstanding the native, of being ignorant of the world and of men and women, and nature, in spite of all their vaunting claims to modernity and sophistication.
As a result, a large part of the book of philosophy, poetry, history and stories is rendered in deep symbolism and allegory to an extent that it is impenetrable and inscrutable to outsiders to the cultural and historical universe of the Bantu.
For one who grew up carrying the medicine bags and muthi horns of his sangoma grandfather, Credo Mutwa boasts exceptionally lucid prose and bewitching poetic and pulsating narrative elegance, the book can be enjoyed purely for its narrative nobility and argumentative grandeur. In statement and argument, supply of evidence for allegations, integrity of propositions, Credo Mutwa is a pugilist, even as he does not claim "warlike" instincts, just confesses treachery to his people.
The Secret of Mind Power
In the Europe of 1952, Norman Vincent Peale published a classic: The Power of Positive Thinking, a book that enunciated how thinking in the positive delivered positive experiences and changes in the lives of people, in much the same way as faith delivered miracles, moved mountains, to believers in all the Abrahamic faiths and religions.
Peale intelligently combined the discoveries of the power of the human subconscious and unconscious by psychoanalysts like Freud Sigmund and Judeo-Islamic and Christian wisdom and faith to forge a philosophy of success using the human mind. In 2006, fronting for New World thought Rhonda Byrne published: The Secret, a book that successfully illustrated the meeting point between religious faith, the power of attraction, positive thinking and hard science.
In Credo Mutwa's "strong wish" and "wish prayer" Bantu philosophical concepts, the exact meaning of "faith" in religion, positive thinking in New Worldism and psychoanalytical therapy in psychology are perfected and even stupefied, totally eclipsed. African traditional healers, sangomas and prophets have their powers exposed, as not really powers but as the power of the human mind which is called the soul in religion and metaphysics. In a scandalously revealing way, Credo Mutwa illustrates that the western medical science and western religions and African traditional religions are not inimical except in the criminal constructions of racists and mythology of colonialists and imperialists.
The mysterious and the miraculous is turned into common sense, enterprising prophets and sangomas would lose business if Credo Mutwa was to be read and understood.
Why those who fear ghosts tend to see ghosts, why those who fear snakes frequently die of snakebites is explained by Mutwa in the same way that Frantz Fanon and other psycho-philosophers warned that a fear can be a deep and strong psychological request for what is being feared.
The section on "the religion and beliefs of the Bantu," that on "the laws of the Bantu" and the one on "the knowledge of the Bantu" collapse to nothing the currently circulating understandings of the philosophy of ubuntu. From Credo Mutwa's rendition ubuntu is far much wider and deeper than the proverb "umuntu umuntu ngabantu" that was criminally manipulated by guilty Boers in South Africa to force blacks to turn the other cheek to apartheid dispossession and displacement. Such myths as that Africans worshiped or still worship their ancestors are exploded for the colonial fictions that they are.
If Credo Mutwa introduces his book classically by claiming that the world is in the shambles that it is because human beings have misunderstood each other and nature, especially that the white man misunderstood the black peoples, the book seminally and canonically succeeds in providing a new and powerful understanding of humanity, animal and plant life in the planet.
Such doctrines in the Abrahamic religions as predestination and its related ideas of reincarnation are nuanced to rock and roll by a sophisticated philosophical mind. This particular book is "not the book to end other books" as Mutwa states but it is also not a book for the lazy reader, the mother's milk type that fear to venture into the deep ends of things. It is not for tree hugging theoretical and philosophical cowards who fear conviction.
Decolonising History
Credo Mutwa's dislike of King Tshaka is not made secret in this book. The prejudice against Tshaka and enchantment with King Dingane, the brother and alleged killer and successor of Tshaka is commonsensical as one of Mutwa's forbearers was King Dingana's advisor and sangoma. Tshaka, in the interesting and interested tale of Mutwa was not assassinated but executed for going against norms and customs of the Zulu Kingdom.
Elders of the Kingdom, Mutwa says, sat and agreed that Tshaka had to be, for the sake of the Kingdom, assisted to advance to the yonder realm. Contrary to present colonial history narratives, Piet Retief was not, unsuspecting and in cold blood, clobbered to death by King Dingana's Amabutho, he was instead executed together with his companions for allowing his impression artists, much intrusively, to peep into the enclosure where the King's wives were bathing to draw their undressed royal bodies, which was an act of pure ubuthakathi, witchcraft in the mind of King Dingane.
Legendary western philosophers like the nihilist Friedrich Nietzsche can write treatise such as: Why Am I so Clever, to vaunt and boast about their intelligence and other gifts, for Credo Mutwa and other ignored and peripherised philosophers of the South, the weighty questions of the day are reducible to the question, "why am I a traitor to my race" and the answer is "I must reveal the secrets of my people to defend them from colonial and racist misunderstanding and myths."
-----
Cetshwayo Zindabazezwe Mabhena writes from South Africa: decoloniality2016@gmail.com
Source - zimpapers
All articles and letters published on Bulawayo24 have been independently written by members of Bulawayo24's community. The views of users published on Bulawayo24 are therefore their own and do not necessarily represent the views of Bulawayo24. Bulawayo24 editors also reserve the right to edit or delete any and all comments received.