Opinion / Columnist
The nation bleeds and where is leadership?
18 Jun 2017 at 21:32hrs |
Views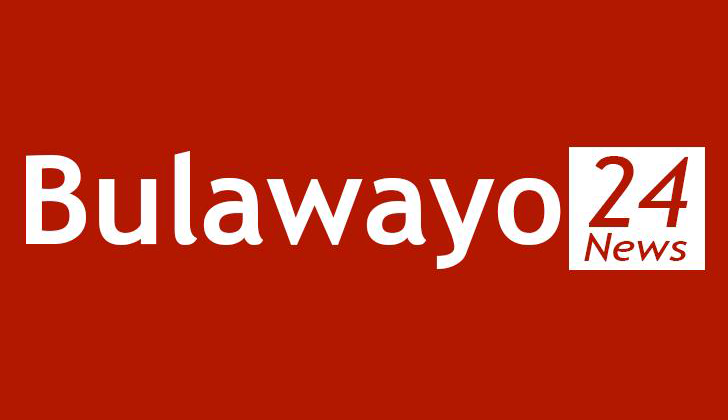 The level of crisis in this country has reached alarming levels and the economy is in despair. My heart bleeds when I see things going up side down in this country. The level of the crisis reach alarming levels in this country. It is pathetic that the few elite are the one who are benefiting from the crisis and the political connected are the only one reaching the mars and everyone else is grounded. The way things are going it seems no one cares and it is business as usual. It is very pathetic that politicians are busy fighting for political space in this country when the country has been grounded. People are sleeping in bank queues and who cares? It calls for mature leadership to take charge of the affairs of this country. Business has brought to halt and its only chefs who are benefitting from this economic collapse.it is so pathetic that ZANU PF has already started campaigning for 2018 when 2013 promises are not yet fulfilled. Where are the 2 million jobs promised to Zimbabweans? My question will then be who is benefitting from this mess?
State of the Economy
Our economy is in a bad state. As we speak some people are going to sleep without food and it's very pathetic. Instead of the regime fighting opponents and critics it is very critical to analyse what they are doing to the nation. In fact ZANU PF has caused damage to this nation more than anything else and it is high time that they should take responsibility of the mess they have created. As we speak there is serious cash crisis in this country and the more they keep silent and pretend as if everything is normal does not solve anything but rather cause more harm on the already collapsed economy. The whole central business district has been turned into vending and my question is then who will buy that staff? How do we grow the economy? We do not have foreign currency to import products and we don't have favourable policies to do business with other countries. The Governor of the central bank is very silent over the shortage of cash together with his counterpart Patrick Chinamasa and my question is to whom should we turn to? The number of street kids is rising every moment and who cares? This is the time to provide leadership by accepting the responsibility of messing up this country.

Opposition Is Not Doing Its Best to Provide Balance and Checks
I've been assessing the events unfolding in 2017 honestly opposition is pre occupied with coalition matters. My understanding is the opposition is already in power because by being part of parliament you are already in power and it is your obligation to serve the nation by providing balance and checks. There are so many things going way ward and opposition is silent on crucial matters but rather occupied by going to state house next year. My question is then who will vote for you when people are dying of hunger? My assessment is by the time we reach 2018 we will slide in 2008 situation if we are not careful. We need a strong opposition to take charge of governance matters and give proposals on policy direction of the country.
Is It the Best Time for Rallies or Development?
Myself I'm opposed to the issue of having rallies countrywide. These rallies are creating tension countrywide and most people are living in fear because of the circumstances surrounding their environments. What is new from ZANU PF and MDC T which people don't know? Their message is just the same from previous elections, we need a paradigm shift on how to tackle governance matters. We need development in all parts of the country. Water levels are going down in some parts of Harare and we have witnessed a serious hike in basic commodities and this is what the Government should be pre occupied with at the moment. If you look at people who are attending those rallies majority of them they scramble for the little food on those rallies, and most greedy politicians are just forcing politicians to go to rallies yet there is nothing that they will get from those rallies. Funds that are used in rallies they can be channelled towards development. If you look at the state of our hospitals and clinics they are in a dilapidated state. Suppose each rally is costing 20 000 to prepare why then can't you give that money to the poor or channel it towards developmental projects? This idea of donating cash or kind to politicians should be condemned at any cost because it does not yield any positive results but rather cause affliction pain among the suffering Zimbabweans who cannot afford a decent meal. I was shocked to find and hear that there were some people in Mutare and Marondera who were begging for bus fare to go back to their respective homes. My question is then who took them to those rallies? I think Zimbabweans are well positioned interms of their literacy capacity my question will then be who forced these people to attend those rallies? Was it a compulsory exercise?

We Call for National Dialogue
Honestly there is need for national dialogue in this country. Dialogue brings peace and assurance to everything, it brings everything to normality. One thing politicians forget is that we are all Zimbabweans and we should embrace each other's ideas. We are in a deep crisis and its high time ZANU PF and MDC T should engange in serious dialogue to curb the national crisis. Instead of having too many rallies at the moment, it calls for these two parties to sit down and resolve the national impasse. If you look at things the way they are going it clearly indicates that we have a serious crisis ahead which will have a negative impact on our ailing economy. There is need for these two parties to swallow their pride to save their nation from total collapse. My fear is if 2018 elections do not provide legitimacy then we are heading for tougher times. There is need for dialogue in Zimbabwe to map the way forward for Zimbabwe.
Tinashe Eric Muzamhindo writes in his personal capacity as the Head of MINDS responsible for policy and research. He is also a development analyst and academic. He can be consulted at greatorminds@gmail.com
Source - Tinashe Eric Muzamhindo
All articles and letters published on Bulawayo24 have been independently written by members of Bulawayo24's community. The views of users published on Bulawayo24 are therefore their own and do not necessarily represent the views of Bulawayo24. Bulawayo24 editors also reserve the right to edit or delete any and all comments received.