Opinion / Columnist
uMthwakazi was one ofAfrica's best governed polities
23 Jun 2017 at 11:30hrs |
Views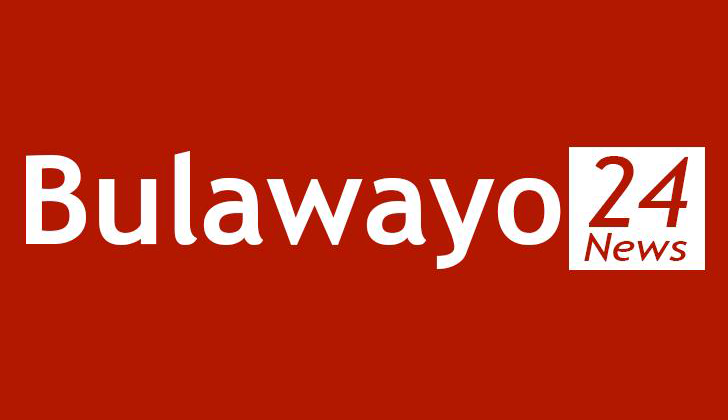 One of the things Ndebele people pride themselves in is the efficient manner in which their pre-colonial Kingdom known as UMTHWAKAZI was organised. The kingdom was so intelligently structured that many racist colonial historians were green with envy.
What started off as a military set up evolved to become one of Africa's best governed polities. The following represents the structure that King Mzilikazi Khumalo and later King Lobhengula, established in Matabeleland in the 1830s.
The country was divided into FOUR provinces of Amhlophe, Amnyama, Amakhanda and iGabha with their respective regimental towns:
(Courtesy of Sigeca)
A. AMAKHANDA/EMAKHANDENI
1. Insingo -Dlundluluza Dlodlo
2. Inxa -Ntshamane Khanye
3. Indinana -Mfangilele Matshazi
4. Inzwananzi -Mpiliwa Magutshwa
5. Insinda -Tshuwe Gwebu
6. Amazizi -Mhlambi Mzizi
7. Izinkondo -Sikhombo Mguni/Mnguni
8. Amakhwatha -Sungulwana Mthimkhulu
9. Umhlanjana -Manyoba Ndiweni
10. Godlwayo -Mkhatshana "Dambisamahubo" Mafu.
B. AMHLOPHE
1. Umhlahlandlela (esigodlweni esikhulu) -Gwabalanda Mathe
2. Umhlahlandela (esigodlweni esincane) -Qaqa Ndiweni
3. Ihlathi -Mgibidwane Hlabangane
4. Amadiba -Mqengana Ndiweni
5. Emambanjeni -Lukhezo Mbambo
6. Iliba -Lugobe Mlotshwa
7. Ilanga -Nungu Khumalo
8. Imfakuceba -Mgqengwana Ndiweni
9. Isizinda -Mnengeza Fuyana
10. Dibinhlangu -Nungu Thebe
11. Ingwegwe -Mkhanyeli Masuku
12. Umsizi -Mcetshwa Masuku
13. Inkani -Sobukhazi Mkhwananzi
14. Amagoloza -Dlekeza Thebe
15. Amahlokohloko -Mbambelele Hlabangane
16. Amathwala -Gwadi Mlotshwa
C. AMNYAMA
1. Mzinyathi -Majijili Gwebu
2. Amabhukudwana -Mayeke Mthethwa
3. Inteleko -Magazi Tshili
4. Intunta -Mhabahaba Mkhwanazi
5. Isiphezi -Ngwadi Sigola
6. Imbelesi -Mfanembuzi Mzizi
7. Intshamathe -Ntolwane Xaba
8. Uyengo -Mlotha Khumalo
9. Inhlambane -Thambo Ndiweni
10. Intemba -Xukuthwayo Mlotshwa
11. Amatshetshe -Sifo Masuku
12. Inyathi -Ntabeni Gwebu
13. Imbizo -Mtshana Khumalo
D. IGABHA/EGABHENI
1. Amagogo -Maqhekeni Sithole
2. Inyanda -Mlagela Khumalo
3. Umncwazi -Mtotobi Mlilo
4. Indutshwa -Mabulana Ndlovu
5. Babambeni -Dakamela Ncube
6. Zwangandaba -Mbiko kaMadlenya Masuku
7. Ezimnyama -Mtshamayi Ndiweni
8. Nyamayendlovu -Mkhokhi Masuku
9. Usaba -Mpukana Ndiweni
10. Amatshova -Ngubo Sithole
11.Ululwane -Mahlathini Vundla
12. Iguqa -Mletshe Ndiweni
13. Inqama -Somhlolo Mathema
14. Induba -Lotshe Hlabangane
15. Ujinga -Mletshe Ndiweni
16. Ingubo -Mazwi Gumede
17. Umbuyazwe -Mhliphi Ndiweni
18.Impande -Sindisa Mpofu
19. Umnquma -Maphongo Mabhena
20. Izinala/Izisongo -Mabuyana Ndiweni
21. Inqobo - Mthini Mphoko Ndlovu
Source - @facebook
All articles and letters published on Bulawayo24 have been independently written by members of Bulawayo24's community. The views of users published on Bulawayo24 are therefore their own and do not necessarily represent the views of Bulawayo24. Bulawayo24 editors also reserve the right to edit or delete any and all comments received.