Opinion / Columnist
Zimbabwe govt to blame for policy clarity
26 Jun 2017 at 18:15hrs |
Views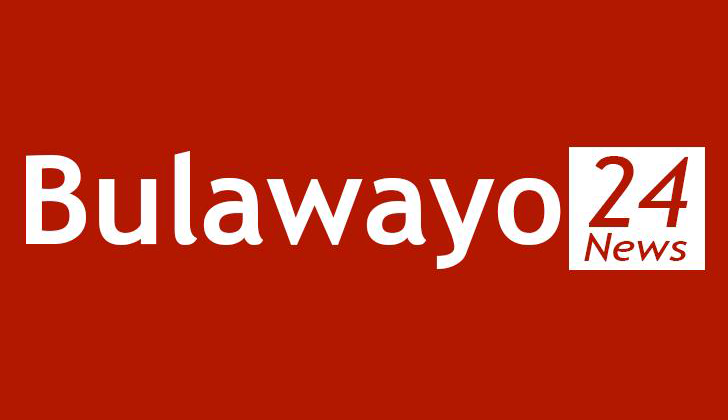 A policy is a document that contains a set of rules that gives guidelines and reference on how organizations operate. These are clear frameworks that build the foundation of every institution. Policy documents contain clear objectives on how implementation is going to be done. Our nation has failed to achieve its objectives because of failure by the Zanu-PF regime to have policy consistency. We have so many economic policy documents at hand but one wonders which one to follow. This kind of operation frustrates economic think tanks and donors who are willing to partner with the Government. At one point Mugabe read a 10 point plan in parliament, on the other hand you hear of command economy, command agriculture, and Zim ASSET, so which one do we have to follow.
This brings in confusion in the way Zanu-PF government operates. We need policy clarification on major issues that are affecting the whole economy. We have a serious problem at hand and one cannot pretend as if things are normal when in fact the whole nation is seriously affected by extreme and absolute poverty. Most citizens cannot afford a decent meal, afford 3 basic meals a day, bills are piling and there are serious cash shortages in this country. Zimbabwe has so many good documents at hand but we have achieved nothing mainly because of poor implementation and corruption by senior politicians. So many good ideas were at hand but the moment resources find its way in our national coffers, they disappear without reaching the beneficiaries and this is a serious concern among the citizens of this nation. There is need to have an overhaul on policy framework of this country to save this economy from further collapse.
Succession policy
There is need for the Government of Zimbabwe through the legislative agenda to table a cabinet proposal to have the issue of succession be tabled forth with. We have scared a lot of potential investors because of this explosive matter. Onething for sure is succession debate can not be avoided it has to be debated. It would be good if the governing party would give the mandate to the public to debate this matter so that people can air their views. This debate should include policy makers, academics, civic society, business people, professionals and civil servants before its send to the parliament of Zimbabwe. We have a strong challenge in this country, everything has been brought to halt mainly because of the toxic issue of succession. Most investors have adopted a wait and see approach when dealing with such matter. There is a lot of infighting within Zanu-PF and the best way to deal with this matter is to deal with it using the legislative forum.
Land policy
The land reform was not done in a proper way and this brought a lot of confusion. Zimbabwe used to be a bread basket nation but because of the haphazard land reform programme, it brought a lot of misery and untold suffering amongst many Zimbabweans. Zimbabwe used to produce tobacco which was worthy 60 % of our foreign currency through foreign direct investment. Most beneficiaries of land were Zanu-PF functionaries and loyalists who have no idea of what agriculture is all about. The economy was seriously affected, and our image on the international community was seriously affected. Most people grabbed land and as we speak 65% of our land in Zimbabwe is lying idle. The Government of Zimbabwe was supposed to have set aside land for commercial agriculture, proper housing and for recreational facilities and tourism sector. Land was supposed to be given to potential farmers so that they could contribute positively towards economic growth and national development.
Investment policy
We have ministers in the same Government, who sit in the same cabinet issuing conflicting statements regarding our empowerment laws, to them succession issue is more important than the lives of Zimbabweans. No wonder why we have a problem in our banking sector and cash is not flowing because of threats that were given by Zhuwao himself. We have ministers who talk a lot without any implementation on the ground. On a sad note we have a worst cabinet since independent. Some of the ministers who were appointed they don't even know the definition of a policy. We have ministers in the Government who are not able to read out English properly and they don't even know how to explain their ministerial positions in public. So many investments are on cards but nothing has materialised. We have Dangotte from Nigeria who expressed willingness to invest in mining, agriculture and primary production but its now two years since he signed those papers but nothing has materialised. We have politicians who are brutal who force investors to pay protection fees and most investors have shunned Zimbabwe because of our reputation on the international community. We need a proper investment policy which guides both the investor and our governing authorities on how to implement these deals.
Mining policy
We need a proper mining policy document that governs our mining institutions. Most of our state companies that are responsible for mining sector are staffed with party cadres who do not have any idea about what mining is. Honestly how do we expect our country to have a good economic recovery programme when we have Zanu-PF zealots in these companies who do not have mining background and yet we have so many graduates who can do a better job in those areas? Zimbabwe has lost billions of dollars through leakages in the mining sector. We had diamonds reserves in Zimbabwe worthy 60 billion not even a cent benefitted the majority. These deals should be done by corporate leaders who have good reputation in business. We have good lawyers with good reputation who can help us to prevent leakages in the sector. If you look at the ESSAR deal that was initiated by Welshman Ncube which Zimbabwe was going to benefit 700 000 000. 00 million (USD) and the rest of the chunk was going to be looted by ESSAR company. Zimbabwe was going to lose 3 billion and in return we get 700 million dollars. This brings a lot of questions whether this deal was done with the nation at heart or it was for selfish gains. Did this deal involve mining experts? Academics, researchers, geologists and reputable lawyers?
Agriculture policy
We have a big problem in the agriculture sector. From our own point of view agriculture sector alone was supposed to contribute 70% of the national treasury if properly managed. Our challenge is that we have too many thieves in this country who thrive on corruption. Command agriculture is a very good idea, but my big question is where is the funding of command agriculture coming from? Can an individual have the capacity to bankroll this big project, if not then where is the funding coming from?
Foreign and international policy
From my understanding it is the desire of every Zimbabwean to advocate for favourable policy that creats good relationship with other foreign nations. As we speak our name on international platforms is not in good shape. We had Walter Mzembi who failed to make it because of our relations with other nations. Zimbabweans find it difficult to move or other countries because of the issue of human rights. We have a foreign debt amounting to 10 billion that is not yet cleared. We cannot borrow from any nation because we are known for not clearing debts.
-------
Tinashe Eric Muzamhindo writes in his personal capacity as the Head of MINDS which is responsible for policy analysis and research. He is an academic and analyst. He can be contacted at greatorminds@gmail.com
Source - Tinashe Eric Muzamhindo
All articles and letters published on Bulawayo24 have been independently written by members of Bulawayo24's community. The views of users published on Bulawayo24 are therefore their own and do not necessarily represent the views of Bulawayo24. Bulawayo24 editors also reserve the right to edit or delete any and all comments received.