Opinion / Columnist
Zimbabwean exiles: Life in the dark valley between starvation and desperate poverty
13 Jul 2017 at 10:50hrs |
Views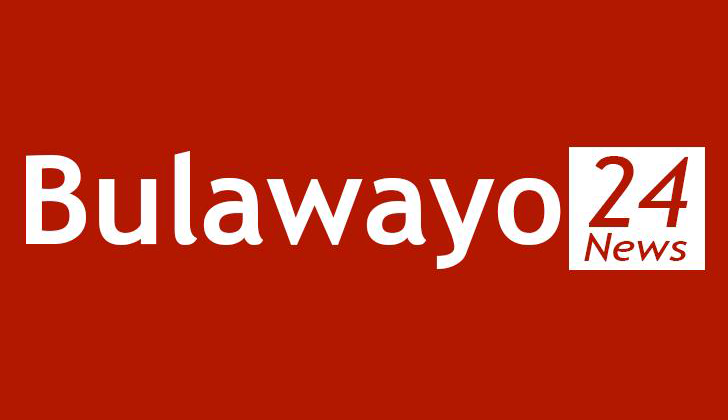 A fresh wave of reluctant economic exiles from across the Limpopo River now calls South Africa home. And burrowed deep within a five-kilometre radius of one nondescript shopping mall situated in the heart of Gauteng Province stands an unpleasant demonstration of radical economic empowerment in Zimbabwe gone wrong. While the place is fairly small and unsophisticated by any substantial standard in Johannesburg, Midway Mews Shopping Centre - one of numerous communal facilities in the sprawling residential area commonly known as Halfway House, is ever so busy, especially after work hours and on weekends, because it is located in a very profitable catchment area for national supermarket chains, fast food outlets and an anomalous mass of economic migrants from across the whole sub-Saharan African region, since Halfway House houses thousands of upper and middle-class residents, and that rich and diverse population lures thousands of would-be domestic workers unrelentingly, both locals and foreigners, who live in nearby Tembisa - a huge high density suburb, to look for full-time and temporary work in the area. Lately, the hunt for household jobs has developed into an enormously conspicuous public spectacle.
I drive along Harry Galaun Drive, near Midway Mews, last Saturday morning; hoping to get a hard, long look at the job seekers from Zimbabwe who regularly promote their services at the shopping centre. Before I turn into the road that leads to the mall, I immediately see scores of potential labourers milling around in the sunshine on either side of the narrow street, only a few metres away from the gated entrance to the mall. The Zimbabwean ladies appear rather anxious and pretty desperate. In the past aspiring domestic workers placed ads in the Midrand Reporter, a local paper, or stuck notices of availability next to the public board by the FNB ATM, after which they would wait for people to call them. However - as more and more asylum seekers from Zimbabwe settled in the nearby areas, neighbourhoods like Ivory Park, Ebony Park, Mayibuye, Olievenhoutbosch, and Diepsloot, the competition for scarce jobs stiffened, and the direct approach to seeking work became incredibly popular. I drive past the ladies leisurely, but do not make eye contact with anyone. I feel a slight sense of guilt overwhelm me, and wish I could help. I really do.
The women stand and watch an endless trickle of cars slow down before the speed hump and attempt to gain attention through raising cardboard signs: each will do household chores for an agreed fee. The largely emotionless and motionless mob of women remain on the crowded curb until late in the afternoon, holding onto the improbable hope a paying customer will appear from the multitudes of moneyed residents who enter the mall complex incessantly. Whilst the ladies wait in highly contemplative mood for people to stop and make inquiries, a subdued chorus of chit chatter echoes but barely rivals the roaring sounds of vehicles parking next to the fuel pumps at Engen Service Station, just a stone's throw away from the overcrowded roadside. Engen customers enter the convenience store and fill up and leave the station within a few minutes - but the almost lifeless women are left behind, chillingly silent and clearly disqualified from the profitable margins of mainstream economic activity and social life since mall security officers will not allow the women to canvass for jobs near the busiest section of the mall: the entrance to Pick n Pay supermarket. I do my best to stay positive about this scenario but cannot shake off the dreadful impression that some of these ladies may become victims of sexual and physical abuse. The streets of Johannesburg are mean and dangerous and unforgiving.
I meet more Zimbabwean ladies assembled outside Blue Hills Shopping Centre - nearly five kilometres to the north, all willing to work for about R200 per day. While on my way back to Midway Mews Mall, I encounter another lot of job hunters that awaits a much needed source of income: a small group of roadside electricians and mechanics, who claim they can fix all-things electrical and mechanical, like fridges, stoves and electric gates and garages. Near the apparently multitalented specialists - right by the traffic lights near Carlswald Lifestyle Centre - there are on-the-street vendors from Zimbabwe selling an assortment of fruits, pirated videos, cheap plastic devices and counterfeit replica kits at the corner of New Road and Harry Galaun Drive. (My uncle used to sell the same goods in Randburg. He did not well or badly. But it is a tough and insecure occupation. Metro police officers often confiscate goods sold by vendors.) Also present at this traffic stop are two young women who are dressed in bright orange garb and hats. The ladies hand out leaflets for a R499 car service deal in rather sluggish and unenthusiastic manner whenever I see them at work. To the left hand side of this busy stop, there is Dros, a popular family restaurant. There, Zimbabwean waiters work for tip(s) and a small percentage-based commission - yet without the relative reassurance of a monthly salary, social benefits and job security.
That is the miserable reality for the luckless beneficiaries of political and economic upheaval and absolute uncertainty in Zimbabwe who are competing for jobs in an economy hit by slow growth, and where, Statistics South Africa reports, the unemployment rate is approximately 27.7%. Subsequently, these young exiles work hard and sometimes under dubious terms, simply so they can make an honest living beyond the borders of manufactured impoverishment that Zimbabwe is wallowing in. It is an excruciatingly difficult and thankless cause for the Zimbabwean exiles at times - like the unpaid car guards who wear dishevelled reflective vests and stand in the car park at Midway Mews the entire day, performing what can potentially be a highly dangerous job - one which the men are not trained nor appropriately armed to do. The men survive on spontaneous tip(s) from sympathetic patrons but have to pay R50 - R100 for the right to work in the car park on a daily basis. I never interrupt their conversations in Shona. But now and again I tip them more than I should. I drive further on, until I reach Caltex Garage, a short drive from Midway Mews Mall. There, the conditions of employment appear much better for the loud and humorous petrol attendants, who are mainly from Zimbabwe.
I fill up a little and move on. When I arrive at Boulders Shopping Centre, where I usually purchase cheap, jumbo-sized chicken eggs, I see more economic exiles clad in orange overalls distributing the infamous R499 flyers. (In fact I see Zimbabwean men and women distributing these pamphlets all over the northern suburbs every day.) I park along Church Street and take a short walk past the vegetable store. Should you ever feel homesick in Midrand and crave a packet of Cerevita Cereal, Maputi or Willards Things, to help pacify your hunger for home, Fruit and Vegetables @ Health Emporium has a superb but pricey selection of sentimental foodstuffs. I cross the busy road and enter Midrand Hyper Meat & Chicken, a budget-supermarket and butchery. It is nestled at the corner of Church Street and real close to Midrand Taxi Rank. I pick two trays of jumbo-sized eggs, a 10kg bag of potatoes and two packets of fresh tomatoes. The not-so-customer-friendly ladies who work at the tills are all Zimbabweans. While the man who helps me carry the potatoes to my car, immigrated to South Africa from the DRC. (And he laughingly suggests that he needs a new job. I wish he knew I do as well. He sounds knowledgeable and educated. Thanks to the political theatrics of Joseph Kabila, he lives alongside us now.) And by the way, the security guards in the store are also from DR Congo.
I thank the nameless DRC man and take a look at the Ghanaian barber in the hair salon across the road - next to the bottle store. He used to cut my hair. Then I engaged the service of the Nigerian barbers down the road a couple of times. But later, I bought a shaving machine instead. I can also see the Internet Cafe that is owned by a couple of professionals from Zimbabwe - an accountant and mining engineer. It is quite a popular place. I start the car and leave for home. It is just another fine day in a foreign paradise for reluctant economic exiles from Zimbabwe and the African continent. The progressive aspect is: diligent and trustworthy migrants often find honest paid work to do. However, the overall outlook remains negative: there will undoubtedly be another and perhaps much bigger wave of unexcited exiles reaching these shores soon as parliamentary and presidential elections in Zimbabwe and DRC draw closer. So, the struggle for dear life will continue for the ladies on the curb.
Source - Tafi Mhaka
All articles and letters published on Bulawayo24 have been independently written by members of Bulawayo24's community. The views of users published on Bulawayo24 are therefore their own and do not necessarily represent the views of Bulawayo24. Bulawayo24 editors also reserve the right to edit or delete any and all comments received.