Opinion / Columnist
Election 2018: Is it a foregone conclusion?
17 Jul 2017 at 06:45hrs |
Views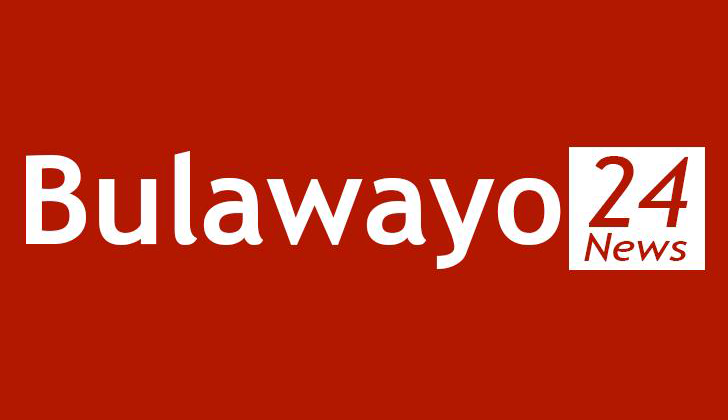 Zimbabwe goes for elections every five years and before each election we are always inundated with all sorts of predictions, be it wishful thinking, propaganda blitzes, scientific polling, prophecy, sorcery, right down to electioneering and sloganeering.
I think the idea that we have to trust prophets with the prediction of where the next government is coming from is more a sign of how desperate we have become than it is a measure of how closer we have become to God.
It is regrettable that the political players themselves are not any less desperate. Some of the divine consultations reportedly carried out by our politicians do not even rise to the level of nonsense, even from a religious perspective.
Most of us have a vague idea of how organisations like Afrobarometer go about predicting results of upcoming elections. Do they just go out there and ask a large and random collection of people on who they intend to vote for, and then rely on the share of the vote each party gets in the sample? Does it necessarily follow that the share of the vote from the sample can then just be multiplied pro-rata to predict the national vote?
That would be nice and simple, and truly that is how most people out there understand election opinion polls. However, there are many wonderful and weird ways this can go terribly wrong, like what happened with election polls in the Hillary Clinton –Donald Trump presidential race.
In the aftermath of that poll, after election poll organisations had emphatically humiliated themselves by getting it all wrong, we began to hear about the "shy Trump supporters;" people not wanting to admit publicly they like Donald Trump, in case they appear stupid and racist, but then going on to vote for him anyway.
Chalton Hwende believes that the 46% people who did not respond to Afrobarometer's questionnaire are shy MDC-T voters who are either afraid of reprisals from Zanu-PF or do not want to be associated with the MDC-T publicly for one reason or the other.
That assumption backfired terribly in 2013 when President Mugabe went on to win the presidential race by over 60% of the votes, with Zanu-PF garnering a more than two thirds majority in the National Assembly.
It is also very obvious that the ongoing dramatic infighting within Zanu-PF is not a plus for any party heading into a watershed election, but equally obvious is the apparent reality that no political party is gaining any supporters into its ranks because of the infighting within Zanu-PF, not even one. Zanu-PF supporters simply belong to the factions within that party, and there is no evidence of any members outing the party because of the infighting.
In 2013 there was perceived chaos as propagated by the social media menace character going by the name Baba Jukwa, believed by General Chiwenga and others in some circles to be Professor Jonathan Moyo.
Our opposition got hysterically carried away in celebrations over the perceived implosion of Zanu-PF, only to end up making all sorts of ludicrous claims about how votes had mutated from MDC-T to Zanu-PF over night, right inside the ballot boxes – blaming it all on the Israeli company Nikuv.
Is the opposition better prepared for 2018? It does not look so. It appears the opposition believes most if not all the voters in the country are already mobilised in favour of the MDC-T in particular, and all that is needed is for Zanu-PF to stop mobilising in the rural areas, leave the people alone "to make their free choice," and for ZEC to allow itself to be supervised by the opposition into carrying out its mandate, including how to get people registered for the vote.
It does not occur to our opposition that winning elections does not exactly depend on what your political opponent does or does not do, but on how you attract the vote, regardless of the tilt of the playing field. There can never be a smooth, fairly flat and even playing field where a ruling party is contesting an opposition with no state power at its disposal, especially in Africa.
During my soccer playing and coaching days we used to wet the field before hosting some of the opponents, after having trained under the terrain ourselves for some time. Most of the time we would go on to win the match because of the pitch advantage and the advantage of home supporters. The ruling party is always playing home games in each general election, and they can wet the field if they may so choose.
The excellence of a good opposition is to win regardless. Even in my soccer days we got beaten regardless in some of the cases.
When polling bias cannot be ruled out. Sampling without bias is a huge challenge in scientific research, and there is always a margin of error.
All this is on top of the uncertainty that naturally creeps in when you try to predict a future event from a sample that's not the whole population.
We have another problem in Zimbabwe, like in many democracies. Our general election is won on the basis of who wins the majority of the seats, not the majority of the votes, except in the presidential race. So we had Zanu-PF winning the majority vote in 2008, but getting fewer seats than the MDC-T in the process.
This means we rely on who wins the majority votes in each constituency, and the only possible way of making a reasonable prediction would be to go and poll a large number of people in each constituency. That would be a lot of polls to conduct.
While election forecasting is a very sophisticated business, general predictions are not that complex. That is why we have prophets, social media enthusiasts and common zealots stampeding on each other with all manner of predictions.
However, the historical trend of elections in the country in unmistakeable, and judging by the political mood of 2017 it is not easy to make a prediction in favour of someone like Morgan Tsvangirai without risking being illogical.
There is simply no momentum to back that kind of prediction, and there is just no scientific indication that the MDC-T has something up its sleeve to revive it past glory. This is precisely why new players like the vision-driven but programme-barren Nkosana Moyo have become more of a threat to the MDC-T than they are to the party wielding political power.
The only possibility of winning that the MDC-T can envisage is not in defeating Zanu-PF but in limiting the number of competitors in the game, like pushing for only five teams in the soccer league to avoid being number 16. Nkosana can stay away from politics much to anticipated jubilation in MDC-T circles, but that alone cannot and will not add a single new supporter to the ranks of the opposition party. We already have a reliably significant indication of how 2018 is going to go, although this might not be good enough. We have to consider setbacks, biases, and unanticipated possibilities, events, and eventualities, like candidate withdrawals, deaths, and any such unforeseen circumstances. Looking at 2005 and 2013 it appears like Zanu-PF has every reason to be optimistic, regardless of the telling dog fighting going on in that party –at whose centre seats the party's national commissar, the very man whose mandate is supposed to be the uniting of all party elements.
It does not look like the good harvest will do the opposition any good. Here is a party that has always proudly armed itself with the country's economic hardships as its trusted weapon to dethrone Zanu-PF, and someone must be cursing the rain gods for their terrible timing skills.
Equally celebrated as an unabated weapon against Zanu-PF are the biting cash shortages. Frankly any opposition worth the name will try and take advantage of any governing shortcomings on the part of the incumbent government. However, finger pointing without offering viable options will not necessarily make the opposition the preferred alternative. That is the problem with our opposition.
Dr Joice Mujuru has done great harm to her great name, and I sincerely hope an opportunity to revive her legacy will come during her lifetime. She is not going to win anything in 2018, and it is safe to predict that her party might come out completely empty handed. This is not because she has become a small player in the political affairs of this country. Rather it is because she has chosen to be frustrated into political oblivion. She has been pushed by the storms within Zanu-PF in a way she never imagined could happen to a person of her calibre. Instead of standing and waiting until sanity restores her dignity she allowed the madness to reveal her weakness.
From inside that celebrated liberation war hero came a frustrated woman doing the bidding of an equally frustrated bunch of hopeless men – the likes of the now miserable Didymus Mutasa, my father of choice, and Rugare Gumbo my uncle by descent. Now even little known confused idiots can easily drag along Dr Mujuru into making a fool of herself at ill planned rallies that are a pale shadow of the limelight that Zanu-PF has always given her over the years.
As for characters like Tendai Biti, Welshman Ncube, Simba Makoni, and Elton Mangoma it appears to me that they are enlightened and intellectualised enough to realise the foolishness of wasting time in something whose only perceivable outcome is humiliation.
Coalition or lack of it, these gentlemen must understand that their time in Zimbabwean politics is simply over – at least as leaders of political parties. All of them bred midget political outfits whose only possible growth is shrinking in size, like what happens to all ageing and dying animals. The species to which the parties of these fine gentlemen belong simply does not grow in politics, and that cannot be helped.
I read on social media some people pleading with Zanu-PF supporters to do something about "sparing us your leader" in 2018. That alone is an indication that the political future of Zimbabwe still firmly lies in the hands of Zanu-PF.
Barring a drastic change of political trends, itself very unlikely even in the event of earth-shattering eventualities, it is simply not academically prudent to make a reasonable election prediction that excludes a victory for Zanu-PF.
The only plausible way for doing that would be from a propaganda approach, and I do realise there are politicians doing a splendid job sloganeering themselves happy about a perceived annihilation of Zanu-PF.
Source - zimpapers
All articles and letters published on Bulawayo24 have been independently written by members of Bulawayo24's community. The views of users published on Bulawayo24 are therefore their own and do not necessarily represent the views of Bulawayo24. Bulawayo24 editors also reserve the right to edit or delete any and all comments received.