Opinion / Columnist
Development and democracy has been killed in Zimbabwe
17 Jul 2017 at 15:39hrs |
Views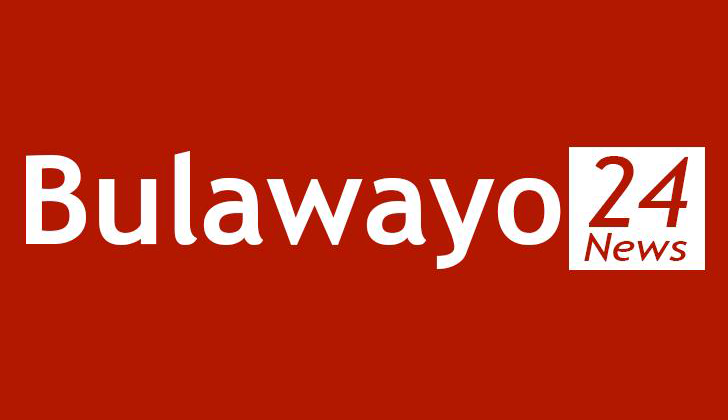 Zimbabweans are no longer confident of themselves when they are on the international arena. I write this article with a heavy heart considering how Zanu Pf Government has ran down all state institutions by further crushing the hopes of many and putting the livelihood of many at risk. Poverty levels continue rising and high dependency ratio is escalating on daily basis. We don't even know the direction of which this beloved country is taking. In 2013 Zanu Pf regime promised 2 million jobs only to deny today and further playing merry go round with the lives of people. People are battling to live a normal life, 98 percent of the population cannot afford a decent meal. What is it that we have done to this Government to deserve this kind of treatment? Diamonds came and everything was looted only the political elite and the few connected benefitted whilst majority are languishing in poverty.
Psychology Maziwisa today is proud to insult all Zimbabweans and honestly it is very said to believe that an intellectual like Psychology has decided to sell his integrity for the sake of lining his pocket and singing for his supper. It is high time that this current regime should humble themselves and show maturity by providing leadership in this country. Zimbabweans need nothing else except decent and affordable livelihood. We have a serious crisis that has engulfed the whole nation and the economy is totally crippled, cash crisis and all the streets are flooded with vending activities and someone is ashamed to call for a press conference to announce that the economy is growing because we have command Agriculture, and this shows the type of people who are leading this country. Few years back we had the whole cabinet which was made to believe that diesel came out of the rock and they even went to the extent of removing their shoes as a sign of shame and desperation. Can we believe in such type of leadership? We need a leadership which is supposed to attend to the urgent needs of the people.
I was in Zambia of recent and honestly you can easily tell that it is another world. In Zambia there are no bank queues, basic food items are available, cash is available and life is very decent. I was actually shocked to hear from one medical doctor that junior doctors are getting 16 000 kwacha ($1600-00) and our doctors are getting $500 which is equivalent to 5000kwacha. This is the time to wake up and begin to resolve economic problems that have gripped the whole nation. The Government afford to finance projects amounting to 500 million without revealing the source of funds. We have Zim Air ways project, they went to the extent of buying 5-6 planes which is not even necessary. We had Dema project which drained the fiscus but the project has been halted. We have a lot of opportunities but we have misguided and misplaced priorities as a nation. How then do we solve our economic impasse when we have a lot of corruption within the Government sector? If you go to places like Chitungwiza, Budiriro, Mabvuku and Epworth we have serious sewer problems and some have gone for years and decades and the challenges are still there but we had the most precious mineral called diamonds and being the second platinum producer in the world, one then wonders what this regime is up to?
We have a Government that donates 1 million to Africa Union when we have serious poverty challenges in our country. Three quarters of the cabinet are over 75 years and yet our retirement age from the public service commission is 60. How do we then expect progress in our country? Human rights are highly questionable, no freedom of assembly or expression of civil rights, the police will be in full gear to crush any voice. We don't have FDI- Foreign Direct Investment in our country, investors are shunning our country on daily basis, we have flood victims since then resources that were meant for flood victims were abused and the recipients got nothing. We have people like Psychology Maziwisa who are prepared to sell democracy on a civil platter. We are likely to have disputable elections in 2018, already ZEC has proved that they don't have the capacity to provide free and fair election given the outcome of the Chiundura by election. People are forced to use the old constitution, yet Zimbabweans wrote a new charter in 2013, and someone is still tampering with democracy in order to protect their power at any cost. We have a bloated parliament with people who are not able to read or write, each time critical discussions are called upon some will be busy sleeping in parliament only to collect allowances.
All state companies have collapsed, they staffed with party cadres who don't even know why they are there and most state companies have totally collapsed due to embezzlement of funds and abuse of public resources. It is a shame to campaign for another five year term when the country is in this state, we need to call a spade a spade, reality should speak for itself, in fact it is a mockery for someone to seek re – election when the country is such a state. We need accountability of public resources and promotion of good governance. How can someone blow 50 million on travel alone when our hospitals and clinics have serious shortage of drugs? Civil servants are struggling and majority of them are languishing in poverty. We need a serious Government that is concerned about the plight of the people. Zimbabweans need nothing except decent lives and affordability of basic food stuffs.
Tinashe Eric Muzamhindo writes in his personal capacity as the Head of MINDS, which is responsible for policy research and analysis. He can be contacted at greatorminds@gmail.com
Source - Tinashe Eric Muzamhindo
All articles and letters published on Bulawayo24 have been independently written by members of Bulawayo24's community. The views of users published on Bulawayo24 are therefore their own and do not necessarily represent the views of Bulawayo24. Bulawayo24 editors also reserve the right to edit or delete any and all comments received.