Opinion / Columnist
Tsvangirai 'to go it alone' with no coalition - costing him credibility and Mugabe legitimacy
18 Jul 2017 at 16:55hrs |
Views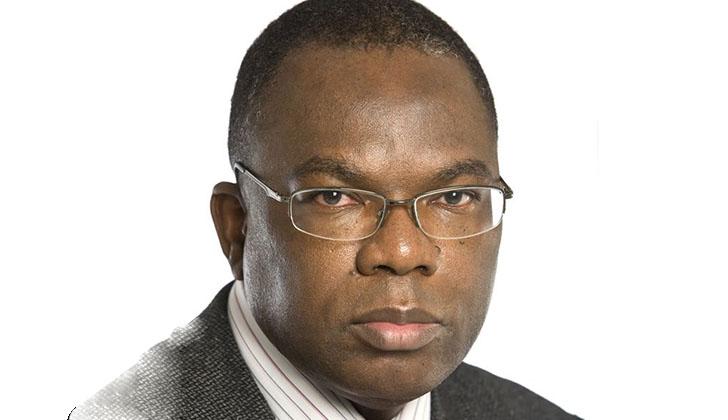 Douglas Mwonzora says MDC-T is prepared to go it alone if the much talked about grand coalition of the opposition parties does not materialise.
"When we talk about unity, we want genuine unity," he said.
"There are some who were backbiting just to spoil the unity of the people of Zimbabwe.
(MDC-T leader) Morgan Tsvangirai wants unity of all people in Zimbabwe and he has a place for every person, but there are those who don't want and Tsvangirai is saying 'if you don't want, I can go it alone'.
MDC-T decided (no doubt with the covert encouragement of Zanu PF double agents) to focus on building a grand coalition and ignore the implementing of the reforms. The party can claim all it wants that this is what the people wanted; it is a lie. What the people really wanted is for the MDC to make good on its promise to bring about democratic change and restore their freedoms and basic human rights including the right to free and fair elections.
MDC have had many opportunities to deliver changes with the best chance coming during the GNU when the party was tasked to implement the democratic reforms agreed in the 2008 Global Political Agreement signed with Zanu PF and SADC as the guarantor. MDC leaders sold-out. Mugabe bribed them to forget the reforms with the trappings of office plus a $4 million mansion for Tsvangirai.
MDC leaders know that with no reforms in place, Zanu PF will rig next year's elections just as easily as they rigged the July 2013 elections; coalition or no coalition.
Tsvangirai and his MDC-T have failed to get even one reform implement and now they cannot even form the grand coalition. They are losing political credibility with each passing day.
A discredited opposition will make it very difficult, if not impossible, for Zanu PF to sell the election as a credible electoral contest. Mugabe just managed to get away with rigging the July 2013 elections. AU did not give his victory a ringing endorsement as the official report noted the failure to produce a verifiable voters' roll as is required by law, for example. Contrary to the other SADC countries, Botswana refused to endorse Mugabe's victory demanding that there should be an audit of the electoral process.
To stay in power, Mugabe and Zanu PF have no choice but to once again rig the vote. With the country's economy in total meltdown and the regime seemingly helpless to rein in the rampant corruption, etc.; there is no hope any meaningful economy recovery as long as Zanu PF remains in power. The regime knows that it will never win a free and fair election, so it has to rig the vote.
With no reforms in place, the regime is free to use its vote rigging juggernaut; it is well-fuelled with the billions of dollars looted from Marange and raring to go. The contrast between Mugabe and his main political challengers, Morgan Tsvangirai and Joice Mujuru, could not be more striking.
Mugabe has cheated and bamboozles Tsvangirai and Mujuru with easy on numerous occasions in past contests and what is glaringly obvious is that his advisories have learned nothing. They are still the blundering idiots of yesterday with no clue what they are doing. They have no clue where Mugabe gets his super human ability to stay in power all these 37 years.
Mugabe is like Biblical Samson, Samson got his power from his hair and Mugabe gets his from rigging the vote, tampering with the constitution, corrupting key players, etc. Cut Samson's hair and he is as feeble and powerless as any other mortal. Stop Mugabe rigging the vote, etc. and he will lose the elections to the proverbial monkey.
So, if Tsvangirai and Mujuru, were not as deaf, dumb, blind and stupid as they have been in the past then they would focus all their time, energy and spend every penny on implementing the democratic reforms designed to stop Mugabe rigging the vote. But fools are fools because they never learn and so they busy chasing the mythical five-legged hare in the form of the grand coalition, voter mobilisation, etc.; unaware Mugabe is busy rigging the vote.
Last week, I received a WhatApp text, announcing the leaked 2018 presidential results for Uzumba Maramba Pfungwe (Zanu PF activists have already declared the area a no-go area to the opposition)
• Richard Morgan Tsvangirai MDC 1 192
• Robert Gabriel Mugabe Zanu PF 38 234
• Joice Teurai Ropa Mujuru NPP 786
• Spoilt votes 31
• Voter turnout 120% (not unheard of in Mugabe's Zimbabwe)
The joke is the results of the elections are already known long before the first ballot vote is cast and late presidential entries like Dr Nkosana Moyo will have to be added as a p/s.
• p/s Nkosana Donald Moyo APA 6
In June 2013, a month before the July 2013 elections, SADC leaders warned Tsvangirai and his MDC friend not to contest the coming elections because the elections were rigged already.
"If you go into elections next month, you are going to lose; the elections are done," SADC leaders warned, according to Dr Ibbo Mandaza who attended the SADC summit.
What my social media buddies are saying is Zanu PF's vote rigging machinery is running so smoothly this time the "elections are done" a year ahead of schedule!
Mugabe has cheated and bamboozled Tsvangirai and Mujuru many, many times in the past and he is set to do so again next year. The tyrant fooled SADC and AU leaders in 2013 and got away with it but even he must be worried they will not be so easily fooled again.
"You can fool some people sometimes,
But you can't fool all the people all the time.
So now we see the light (What you gonna do?)"
Warned Reggie legend, Bob Marley.
Mugabe must know that with Tsvangirai losing political credibility by the hour the more the world will know the coming elections are sham! Yes, he sees "the light", Bob Marley, but he is totally helpless to do anything about it. He has rigged elections all his political life, he cannot stop now. He is as helpless as a falling man, he knows it is dangerous but can do nothing to stop.
After the blatant vote rigging and wanton violence of the 2008 elections, SADC and AU refused to accept Mugabe's electoral victory. The tyrant was forced to accept the humiliation of sharing power with Tsvangirai under SADC supervision. If SADC and AU refuse to accept his rigged election next year as democratic wish of the people, Mugabe knows it will not be another GNU but something a lot worse.
Source - Wilbert Mukori
All articles and letters published on Bulawayo24 have been independently written by members of Bulawayo24's community. The views of users published on Bulawayo24 are therefore their own and do not necessarily represent the views of Bulawayo24. Bulawayo24 editors also reserve the right to edit or delete any and all comments received.