Opinion / Columnist
In defence of Psychology Maziwisa
19 Jul 2017 at 05:32hrs |
Views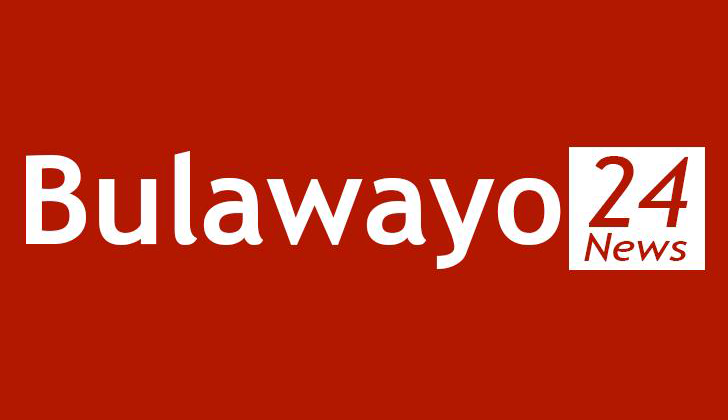 Last week a discussion forum was held in Harare featuring prominent youth leaders under the theme, "Zimbabwe: The Task At Hand - A View from Young Professionals".
Among the speakers were lawyer and political activist Fadzayi Mahere; businessman Shingi Munyeza; media personality Ruvheneko Parirenyatwa; politician and activist Jealousy Mawarire and Zanu-PF legislator Psychology Maziwisa.
There was nothing, really, to write home about this particular discussion. Except, though, that the one big talking point is how Psychology Maziwisa has been excoriated, sniggered at and roiled over comments he made about how the ruling Zanu-PF party has fared in its 2013 election promises regarding the provision of 2,2 million jobs.
The fallout has been sensational and social media platforms have been awash with comments regarding how Maziwisa made a less than decent job in presenting Zanu-PF's balance sheet.
Here is what Maziwisa, a former deputy director of information in the ruling party, said:
"Okay, can I run through this very quickly, 2,2 million jobs, yes we promised that. But you see what people tend to forget, and I want to say this on record and I hope it's the last time we are saying this as Zanu-PF, we did not say we were going to create 2,2 million formal jobs.
"We said we were going to create 2,2 million jobs and when you define what a job is, it includes casual jobs. So for example, you can use the word job in this way, 'I gave him a job to wash my clothes.'
"And that sentence is grammatically correct. We have created millions of jobs in the informal sector. In fact, we have exceeded the 2,2 million jobs. We are now, at the last count, including the informal jobs at over three million jobs."
Laughter. More laughter. Rolling laughter at poor Psychology Maziwisa!
People poked fun at him, which the social media blowback has but just amplified.
There is no doubt about it, Maziwisa was not convincing at all. In fact, he was complacent and did not do his homework properly, perhaps assuming that his audience would be of the intelligence ordinary among the old folk in his Highfield constituency who would be so beholden to him as to take anything at face value because of eternal gratitude for packets of rice and beans he beneficently extends to them.
This audience did not owe him anything.
In fact, the audience was hostile to a Zanu-PF representative, as is oft the case in these particular settings.
Those familiar with the venue and dynamics at Ibbo Mandaza's Sapes Trust in Harare will quickly relate.
And Maziwisa is not a Professor Jonathan Moyo, or a Nick Mangwana, the Zanu-PF UK chairman who lives in the belly of the beast and acquits himself admirably well.
Which is to say that the criticism and sniggering that Maziwisa has endured is largely unfair not least because it is coming from well-known opposition quarters who do not want to hear about Zanu-PF policies.
The youthful MP is also known to be quite a soft target for ridicule.
For the record, two months ago Vice President Emmerson Mnangagwa said Government had actually surpassed that target (We've created over 2,2 million jobs: Mnangagwa, NewsDay, May 22, 2017) and did not recieve such widespread ridicule.
Said VP Mnangagwa: "We have surpassed that. Look at the jobs created across the industries and those created through Command Agriculture, they are more than two million jobs and we will be creating more."
It will be noted though that the issue of 2,2 million jobs itself has been a political hot potato for the ruling party and not many of its officials have summoned enough intelligence and astuteness to confront it.
But it shouldn't take much, really to put the figure in its proper con- text.
First of all, and in reference both to the Zanu-PF election manifesto and Zim-Asset, this figure was never meant to be the number of white collar jobs that Government would create.
Maziwisa's interlocutors at Sapes – and the rest of the young and probably miseducated youths that have been poking fun at Maziwisa – expected white collar jobs to give force to their unrequited academic qualifications.
Which is a fallacy.
Zim-Asset is anchored on production and manufacturing – and all the dirty jobs that come with such processes in agriculture, mining, manufacturing and so on; and more so in the small and medium-scale sectors that are largely informal.
These are the jobs that run an economy like ours.
White collar jobs don't.
If one were to look at Zim-Asset itself it predicated main employment sectors as follows:
Manufacturing
Finance
Agriculture
Tourism
Health
Education
Transport and Communication
Electricity and Water
Public Services
Construction; and
Other
Of these agriculture was projected to be the biggest employer over a five- year period, employing 600 000 people; followed by tourism (300 000); manufacturing (250 000); "other" (200 000); finance and education (tied at 180 000 apiece); transport and communication, and construction (90 000 respectively) and health (85 000).
These projections give us a total of 2 265 000 as the number of jobs that were supposed to be created by 2018.
There has been visible growth in most of the sectors above with agriculture being ever the biggest employer and farmers from different parts of the country increasing each year and set to do so thanks to the Command Agriculture programme.
Government has undertaken major construction projects such as the recently completed Tokwe-Mukosi Dam, Joshua Nkomo Airport in Victoria Falls; Plumtree-Mutare highway dualisation; Kariba South Hydropower stations; Hwange Thermal Power Station (5 and 6) as well as projects underway such as Mtshabezi Water Project and the dualisation of Beitbridge-Chirundu highway.
According to the World Travel and Tourism Council's latest report, "Travel & Tourism Economic impact 2017 Zimbabwe": "In 2016 Travel & Tourism directly supported 159 500 jobs (2,1 percent of total employment). This is expected to rise by 2,2 percent in 2017 and rise by 2,1 percent pa to 200 000 jobs (2.0 percent of total employment) in 2027."
This is all in sync with the projections of Zim-Asset and tourism is a rising star in terms of providing employment and contributing to the wealth of the country.
Another specimen.
Mining: According to the Zimbabwe Chamber of Mines' "Zimbabwe Mining Sector Growth 2011-2018" report: "The formal gold industry has created in excess of 11 000 direct jobs (25 percent) of total formal mining employment of around 40 000 and an additional 33 000 in indirect jobs.
"Further, the artisanal and small-scale sector is estimated to absorb in excess of 200 000 people."
Still another specimen.
Manufacturing: According to the Confederation of Zimbabwe Industries the manufacturing sector is employing about 88 000 people at the moment and can easily reach "200 000 with the right support".
Happily, SI 64, the Government's regulations limiting imports, has driven capacity utilisation from 34 percent in 2015 to a projected 65 percent by year end.
These are all jobs.
But they are dirty jobs that the youth in that room at Sapes do not think are jobs even when, ironically, they are the ones that drive an economy like ours.
And it also is incumbent to point out that "Other" is a job sector itself and is employing lots of Zimbabweans in the informal sector.
This is perhaps what Maziwisa, rather tragically, decided to elevate at the expense of more convincing specimens.
Yet we should not make the mistake, because of our education, of looking down on this sector.
Let us call it "Rese Rese".
This Rese Rese sector is as legitimate an employer as any.
In the final analysis, we must also heed the fact that the United Nations body, International Labour Organisation and the World Bank put Zimbabwe's unemployment rate at 5,1 percent.
These statistics are scientific in their definition of employment and unemployment.
They do not care about snobbish and ill-conceived notions held by misdirected so-called future leaders.
Source - the herald
All articles and letters published on Bulawayo24 have been independently written by members of Bulawayo24's community. The views of users published on Bulawayo24 are therefore their own and do not necessarily represent the views of Bulawayo24. Bulawayo24 editors also reserve the right to edit or delete any and all comments received.