Opinion / Columnist
Gross incompetence and corruption on parastatals deadly to the economy
20 Jul 2017 at 16:25hrs |
Views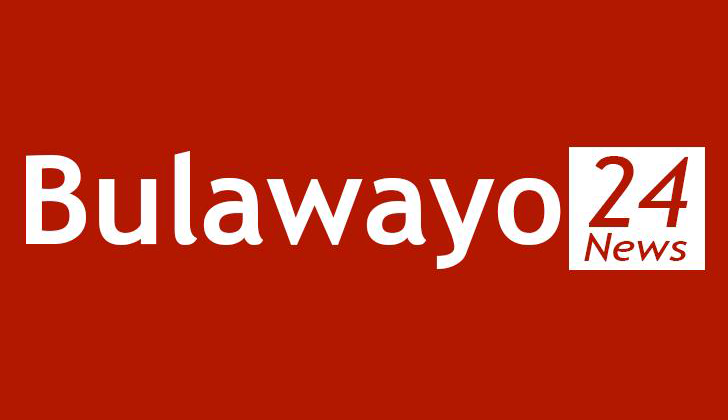 It is quite sad to note that the Auditor General, Mildred Chiri, has for quite a long period of time exposed the gross mismanagement of funds taking place in the most parastatals and local authorities in our country but with no any tangible action being carried out by the government.
It is wise to take in mind that in the late 1980s and early 1990s, parastatals used to contribute up to 40% to the GDP of Zimbabwe but this has went down sadly below 10%. This incompetence in these parastatals has adversely affected our economy at large. Companies like NRZ, CSC and Air Zimbabwe had once been a source of revenue contribution and employment creation to our economy but they are now yielding approximately nothing if not being a burden to fiscus.
It should not be ignored that these parastatals, if managed properly, can add to the country's export basket and bring us the much need foreign currency the country is crying for. The economy is suffering from liquidity crisis because of huge externalisation of the US dollar because we are greatly depending on imports when we have these parastatals that are able to produce more and add to our total output.
The reluctance of the government to swiftly act on the dire state of the parastatals can further be detrimental to the economy. The government has of late talked of public-private partnerships and investors coming in to revive operations in these parastatals but a business minded investor would not risk pouring money where there is visible evidence of gross incompetence, mismanagement of funds and corruption. The government needs to show its seriousness by returning and ensuring good governance and effectiveness in these parastatals.
There is no reason for the government to keep managers who are incompetent and ineffective and whenever one is proven corrupt, relevant action should be taken to punish the responsible person and to correct the situation. Corruption can never be stopped in Zimbabwe if people would see that nothing will be necessarily done to them even if they are caught and it would also act as an invitation to others to be corrupt and incompetent since really punishment would be zero.
I would applaud the brave action that was taken by the Minister of Local Government, Public Works and National Housing, Saviour Kasukuwere for suspending Chitungwiza City councilors for allegedly corruptly allocating themselves tracts of land worth over $7 million. The Minister said that the municipality was plagued by poor governance, negligible corruption and poor service delivery. It might not be surprising to note that intensive audits reports of other local councils might also reveal the same situation. It must be noted that inefficiency and non-responsive of government service delivery due to corruption and inequality lead to frustration and socio-political instability.
From the time tollgates were introduced and established, nothing has changed much on the service delivery from ZINARA on the state of the roads in our country on which most of them were declared state of emergency towards the end of the last rain season. Many people have perished due to road accidents mainly caused by pot holes, slippery roads, and dangerous curves, narrow roads with heavy traffic e.tc whilst the government is watching and collecting the revenues from toll gates every day. If there is no any significant and traceable positive benefit accruing to the society from the revenues collected from toll gates, then it would make much economic sense to remove those toll gates as their existence will be nothing than a burden to the poor society.
It should be understood and noted that whenever people are paying, then they would obviously expect to reap rewards and benefits from their payments, failure would anger the society and might lead to political instability, disorder, emergence of pressure groups and oppositions, demonstrations e.tc as people will be trying to express their anger.
Our officials should also understand that the revenue collected should serve its intended purpose not a situation whereby the money meant to revive the health sector being later used to purchase bicycles or maize in support of the other sector. That's incompetence.
Many of these parastatals and local councils are now acting as feeding troughs for so many powerful and influential politicians who would take and divert the money either to serve their personal interest and self-enrichment or to fund partisan activities at the expense of the whole nation. Corruption favours a particular class of people and creates inequality in opportunities. At a time when the majority of Zimbabweans are struggling, the nation surviving on a merely US$4 billion supermarket budget, that's when other people would progress so much at a rate that is far beyond their reach. One would wonder whether their wealth is being genuinely acquired, only to have reports of corruption emerging later and nothing much is done to them from the law side to bring justice, only the unending public outcry in the social media. This is so disheartening.
The law at times is applied selectively in Zimbabwe. Some offenders have 'immunity' and are not arrested, prosecuted and sent to jail. Efforts to fight corruption are compromised.
It is so sad to note the dire state at Air Zimbabwe, dilapidating infrastructure; aging equipment lying idle and unpaid workers at National Railways of Zimbabwe then reports would emerge afterwards that $1.4 million was corruptly squandered. It's so obvious that these corrupt officials do not even imagine the painful feeling that would grab the poor Zimbabweans, after receiving the reports, who are suffering on face of these corruptly managed parastatals. Many people have lost jobs; the nation lost potential output; the government is losing tax revenue and the country losing its good long-built governance status due to a few individuals who are incompetent.
This year in March, the Transport Minister, Joram Gumbo told the senate that the situation at the comatose NRZ had worsened, making it difficult to attract investors to resuscitate it. Poor performance of NRZ contributed heavily to the dilapidated state of roads in our country as most of the heavy goods like coal and granite are now carried by road instead of rail of which most roads in Zimbabwe are designed for light-weighted vehicles. NRZ was one of the largest employers in the 80s with around 20 000 workers as compared to the current idle 5000 that it is also failing to pay.
Grain Marketing Board was also taken down through open acts of corruption and lax accountability systems. The government itself would purchase maize at $400 per tonne and sell it at less than $200 per tonne.
Zimbabwe was ranked 150/168 on 2015 Corruption Perception Index (CPI) survey published by Transparency International. The Transparency International Zimbabwe (TIZ) reported in 2016 that the country was losing at least $1 billion annually to corruption, with police and the local government officials being among the worst offenders.
Forms of corruption in Zimbabwe range from bribery, embezzlement of public funds or property, fraud, smuggling, externalization of funds, concealment of information, misuse or abuse of office or position for personal gain, extortion, misrepresentation, nepotism, tax evasion etc.
Corruption acts negatively towards foreign investment as it brings an extra cost to business operations as well as distorting the economic and financial environment. A decline in FDI, especially in developing countries like Zimbabwe, can lead to dire effects on the economic growth. Pak Hung Mo (2000) argued that a 1% increase in the corruption level reduce the growth rates by about 0, 72%.
Really, stern measures should be taken to punish the culprits and efforts should be made to bring other offenders to book. Surely, corruption can be put to an end.
Blessing Machiva is an Economist and writes in his own personal capacity. Comments and criticisms can be forwarded to the following email address machiva.blessing@gmail.com or WhatsApp number +263 774 601 040 or call 0773 836 435.
Source - Blessing Machiva
All articles and letters published on Bulawayo24 have been independently written by members of Bulawayo24's community. The views of users published on Bulawayo24 are therefore their own and do not necessarily represent the views of Bulawayo24. Bulawayo24 editors also reserve the right to edit or delete any and all comments received.