Opinion / Columnist
Mr Mqondisi Moyo dispels the CIO accusations and releases Mthwakazi activists
21 Jul 2017 at 16:12hrs |
Views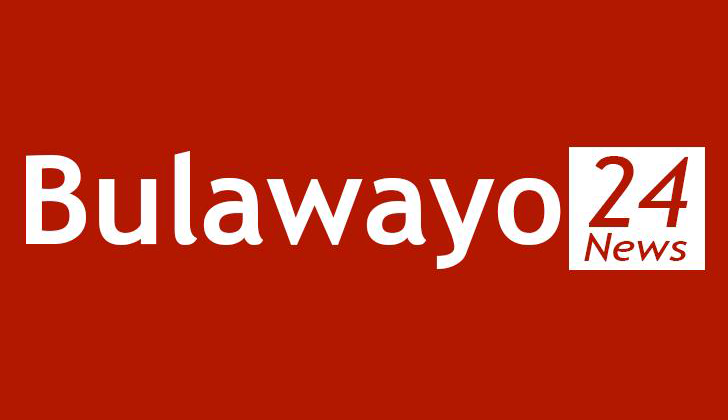 In an explosive interview with the Bulawayo24 News journo, Mr Mqondisi Moyo, the President of Mthwakazi Republic Party broke the CIO spell and released Mthwakazi activists from the CIO stranglehold. Allegations and accusations against Mthwakazi activists of being CIOs when they stand up to the bully which is Zimbabwe, Mugabe and ZANU PF have effectively damaged many good and promising leaders' political careers.
I am happy that Mr Moyo robustly bravely tackled this taboo subject and I encourage him to continue doing the same.
The Central Intelligence Organisation is the security and intelligence agency of the Zimbabwean government which looks after the interests of the Shona people, it is widely known for its brutality, particularly towards the Mthwakazi citizens. If you don't believe me, please the ZAPU and ex-ZIPRA cadres of Mthwakazi origin who went through the hands of the CIO, they will tell you, and you will comprehend what I am talking about.
This brutality earned the CIO a badge of hatred from the Mthwakazi people and therefore if you are seen or perceived to be one of them you automatically become and an outcast. I am tired of hearing of baseless accusations of many Mthwakazi gallant fighters being labelled CIOs without any evidence. The people like Mqondisi Moyo, Paul Siwela, David Magagula, Fidelis Moyo, Dr Brilliant Sigabade, Mqondobanzi Magonya, and many others have been besmirched by the CIO insult. Nobody has ever come forward and offered any credible evidence, for example a man like Dr Sigabade has been vilified due to his relationship with Prof Jonathan Moyo and has been accused of being sponsored by ZANU PF to study abroad. This I can categorically dispel as a liar, I have had deep and wide-ranging conversations with Dr Sigabade and he has provided me with email evidence of how he came to be in the UK for his studies. No matter what people say, we will work with our freedom fighters, nobody shall make us turn against Magonya, nobody shall make us turn against Mqondisi, and absolutely nobody shall make us turn against any Mthwakazi freedom fighter by labelling them CIOs.
Allow me to quote verbatim what Mr Moyo said in his wide-ranging interview:
"SJ: You have on several occasions been accused of being a CIO operative, where did those allegations emanate from and how do you feel about that?
MM: This is just a myth, it is surprising that people never doubted or challenged leaders like Joshua Nkomo and Robert Mugabe and other nationalists including my father who was a former teacher under Ian Smith regime, people like Mugabe who is so highly decorated was a teacher under Smith Regime, Joshua Nkomo a social worker at Rhodesian Railways but no one ever called them CIOs but today Mqondisi Moyo stand up to challenge Shona hegemony he is called a CIO by the cowards and people with selfish agendas trying to smear campaign me and soil my name. Zimbabwe history has to be rewritten because it means people like Robert Mugabe and Nkomo were also CIOs of that time.There are people who believe that what they can't do, nobody else can do it. This is why anyone who raises up, whether in civil society or in politics is called a CIO. Those who are quick to point fingers are themselves doing nothing always waiting to criticize those who choose to stand up and be hands on in solving Matabeleland issues. The other reason being the impact of Gukurahundi, people was made to have fear, the people of Matabeleland fear even their own shadows, and there is no leader who is not a CIO suspect. We have learnt to leave with it and continue to pursue what we believe is right regardless of consequences and challenges involved".
Mr Moyo was 100% accurate to equate his predicament to the nationalists who worked for the Smith regime but were never called CIOs. If Mr Moyo is a CIO, then he is the only sensible CIO and we love him. It is out of order to accuse Moyo of being a CIO just because he worked for a government department before he resigned. How many civil servants do we know today that worked for the government but belonged to opposition parties? Mqondisi Moyo has grown right in from of our eyes, leaders grow in the battlefield, Mr Moyo is almost there. Even when Mr Moyo started his political journey he was far much better than Tswangirayi. In a year or so we would be talking about a well-polished leader. Mqondisi has put the Mthwakazi struggle on a different level and from here there is no going back, particularly when all other pro-Mthwakazi organisations are all systems ready and complementing each other in a beautiful and special way.
The CIO curse has been broken and the Mthwakazi activists should never again be petrified and feel isolated due to being labelled CIO. We now need our own CIOs to work fully for Mthwakazi.
The restoration of the Monarchy in September is undoubtedly going to be a game changer. Time is right for Mthwakazi to roar. Enough is enough. In our millions, we are ready to liberate ourselves with love. We call for peace and peaceful political processes to be initiated by Zimbabwe and Mthwakazi to seriously engage with the Mthwakazi liberation question. The Mthwakazi liberation question is going nowhere until Mthwakazi is free. It would be a grave mistake for Mugabe and ZANU PF to resort to violence to stop the Mthwakazi liberation train. The truth is that the train is in motion, it cannot be derailed, the destination is one and make no mistake the train will reach its destination right in our lifetime.
Please donate!
If Bulawayo24.com has helped you, please consider
donating
a small sum to help cover the costs of bandwidth. Anything you can provide is appreciated, thanks!
Donate with PayPal
Source - Thulani Nkala
All articles and letters published on Bulawayo24 have been independently written by members of Bulawayo24's community. The views of users published on Bulawayo24 are therefore their own and do not necessarily represent the views of Bulawayo24. Bulawayo24 editors also reserve the right to edit or delete any and all comments received.