Opinion / Columnist
Zimbabwe political parties, coalitions and state of preparedness - Analysis
30 Jul 2017 at 08:15hrs |
Views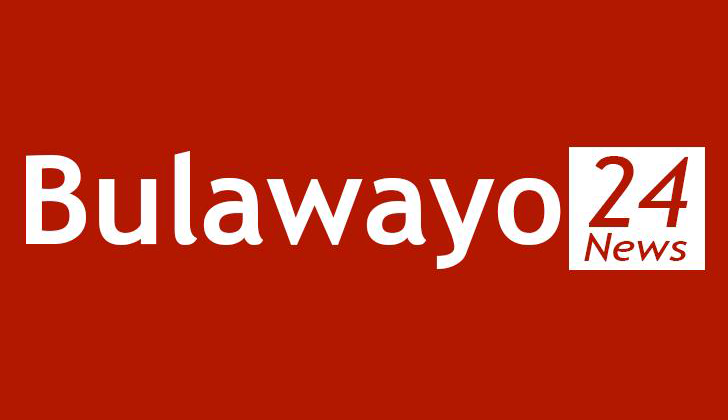 DEVELOPMENTS in the country's political landscape are both interesting and confusing. Interestingly, those in opposition have joined the succession debate in the ruling party.
Opposition political parties have however, failed to become the distant spectators that they are expected to be, they have become actively involved in the arguments, in the talk of factions, whether real or imagined. They have forgetfully gotten interested, excited. But beneath the veneer of excitement generated by the verbal wars, Zanu-PF has become the proverbial python that catches its prey while it admires its movement, its drama filled internal regeneration.
Although seemingly far from resolving its media heightened internal political dynamics, it is all too clear and does not require a class in village idiocy to realise and appreciate that the ruling party has already started its preparations for next year's elections and so far five provinces have had the privilege of meeting President Mugabe in his Youth Interface Rallies suffice to say no party has oiled its machinery to that level so far.
The popularity of Zanu-PF has been confirmed by Afrobarometer — a pan-African non-partisan research network in a survey. Opposition politicians have with a veiled bitterness been falling on each other to discredit the survey much to their own detriment.
The report from the survey suggests that even if the elections were to be called today, the ruling party would have a clean sweep without any sweat from any opposition political party.
It says the 2018 elections are already in Zanu-PF's bag and urged the "big tent" coalition partners to focus on 2023. The predictions however, should not give too much complacency to Zanu-PF and incessant calls by President Mugabe for unity should be given heed to.
Opposition political parties in their fragmented multiplicity are still trying to find themselves and are still playing each other dirty in the murky political coalition waters. And that their rise will be groggy and already too late to stop the Zanu-PF grave train is given. The prospects of a formidable coalition with a common interest of fighting Zanu-PF is daily becoming a distant dream with a big brother political mentality creeping in and further delaying time for new political outfits to test the political waters on the ground.
And even if the coalition of all political parties in the country was to materialise yesterday, tomorrow or even now it will be defeated by a harem of politically conscious old maids if they are to stand for Zanu-PF.
Opposition political parties' are not time conscious and their state of preparedness ahead of next year's elections whose proclamation date remains the prerogative of the President is laughable. Some of the political parties are not known elsewhere outside the media that announced them. And the media does not vote.
Some are yet to be launched formally while some still have no structures in place. They probably think politics is kindergarten playground where seriousness is taboo or they are just run by political novices. And reports are that some of the political parties, old and derelict as they are and well overdue for an appointment with the political scrap yard if not cemetery are nicodemously trying to meet with Zanu-PF for re-engagements.
Even some in the main opposition who are realising the daunting challenge posed by Zanu-PF and appreciate the leadership vacuum and general lack of seriousness in their own party are said to be in talks with the ruling party to be accommodated.
They are dealing in fear that is driven by uncertainty. And fear has a habit of producing irrational behaviour that isn't very easy to predict.
They are uncertain of the outcome of the Zanu-PF political dynamics but what is certain to them at least for now is that Zanu-PF is far from limping as they were dreaming of which makes the internal political developments in the ruling party their concern too.
Most, if not all, were shocked by the attendance so far witnessed in President Mugabe's ongoing Youth Interface Rallies. They were a confirmation that the ruling party still holds its stake in the country's political landscape. The numbers shocked many out of their wit and made most political outfits develop sore feet in facing the electorate for fear of a failing attendance analogy.
The shambolic state of the opposition political parties is there for all to see. It is sad that more and more political parties are being formed ostensibly to add to the ruckus and coalition façade whose grassroots support is less than zero.
It is also there for all to see that the opposition has failed to agree on the coalition terms. The much touted coalition is therefore likely to remain a pipe dream with the 13 oppositional political parties under the National Electoral Reform Agenda (Nera) fizzling out after failing to make Zanu-PF reform itself out of power.
The coalition under the Coalition for Democrats (Code) has been marred by internal party resistance from MDC-T's top lieutenants who felt that it is not the MDC-T joining other parties but other parties joining it. MDC-T has branded itself as the face of opposition politics in the country despite having been beaten hands down by Zanu-PF in national elections.
It therefore sees itself qualified to reserve the right to set the conditions. The coalition has therefore not yet gotten a safe harbour to anchor itself on both party and national political waters. Its boat is still rocking and the possibility of it capsizing can never be ruled out as agreements seem difficult, painful — almost impossible.
Parties to the coalition have been failing to agree on the nitty-gritties of the coalition with a recent point of headache between MDC-T and Dr Joice Mujuru's National People's Party (NPP) being the issue of rural constituencies that are known Zanu-PF strongholds.
Reports are, however, that the coalition issue could have died down a long time ago had it not been for the insistence of donors who have threatened to pull out if there was no coalition. Sources in the parties claim that the donors have noted that no party in its monopolistic position will stand and win against Zanu-PF hence the continued call for a coalition that most MDC-T seniors are reportedly not very keen on.
Zapu leader Dr Dumiso Dabengwa has called for the postponement of next year's elections arguing that Zimbabwe Electoral Commission (ZEC) is not ready while Mr Tendai Biti and his People's Democratic Party (PDP) seem to be getting bitterly reluctant to talk about the coalition.
MDC's Prof Welshman Ncube like Mr Biti seems to have resigned himself to a castaway political life of contentment with his party despite having signed some MoUs at the initial stages although the real dawn of a coalition remains a mirage on the horizon.
Little is said about Dr Nkosana Moyo. The verve that characterised his entry into politics died a quick death and it looks like he is going to be lost hastily to history and the memory of him cast to the winds that weeps tirelessly down the unforgiving but forgetful politically rugged slopes.
The idea of a grand political coalition therefore, is likely to be a mythical political daydreamer's imagination of those who bask in the false aura of political optimism.
Source - sundaynews
All articles and letters published on Bulawayo24 have been independently written by members of Bulawayo24's community. The views of users published on Bulawayo24 are therefore their own and do not necessarily represent the views of Bulawayo24. Bulawayo24 editors also reserve the right to edit or delete any and all comments received.