Opinion / Columnist
Zanu-PF on propaganda overdrive
03 Aug 2017 at 06:27hrs |
Views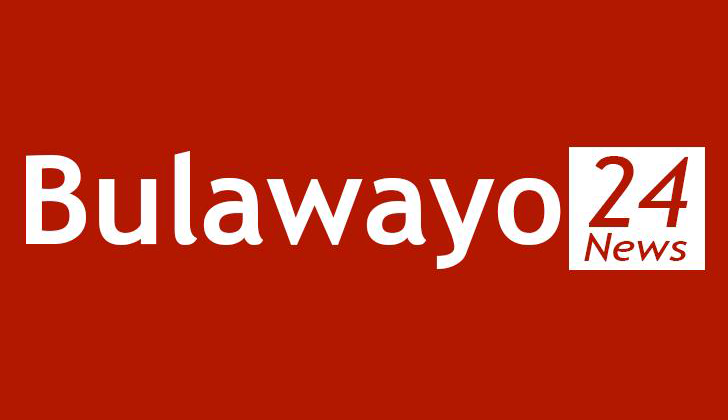 For the past months Zanu-pf has been on the overdrive, upping the ante, roping in a motley of academics and political writers in a desperate bid to propagate the narrative that change in Zimbabwe will only be realised within Zanu-pf. Poignantly, even some former opposition inclined academics have developed a disturbing trend of wishing bad the opposition. For some strange reasons they write voluminous high sounding nothing articles prophesying doom for the opposition and obviously victory for Zanu-pf. It's reminiscent of the biblical story of Ahab whose palace prophets prophesied resounding military victory, only to endure humiliating defeat in the hands of the Syrians.
The staff some of them write is bereft of sound judgement, it's one of those things when you try to "engineer consent" on the informed public. They have already written an obituary for the opposition, precisely Morgan Tsvangirai and one wonders if they were bona fide opposition inclined academics from the beginning. There is nothing wrong with political diagnosis but its folly to attempt to carry out a post-mortem of a political project that is still alive, that's not it. Suffice to say, those without political amnesia are cognisant of the fact that Morgan Tsvangirai has the proverbial nine lives of a cat. With the benefit of hindsight he has proved to be a distinguished political vertebrate with the ability to outfox the foxes.
"Chokwadi hachiputsi ukama", the truth doesn't strain good relations, the writings by one Toendepi Shonhe, a former MDC-T official, are not constructive by any stretch of imagination, the innuendos from his writings seem to be buttressing the insinuations that change will only be realised within Zanu pf. Constructive criticism is far more appreciated than obsequious praise-singing and eulogising but when you play the role of the devil's advocate especially at this hour when almost everyone has a grievance against Zanu-pf, we then call that crossing the redline. One wonders whether it's a case of sour grapes or a pure academic exercise with altruistic reasons. It's unprofessional to misinform the public using an academic or professional title. In the field of medicine your operating licence can be withdrawn or risk being sued by a medical complainant. Yes, the opposition is not infallible, just like everyone else it is susceptible to errors of omission and errors of commission but that should not make us think that Zanu-pf is invincible, especially when the facts and figures which suggest otherwise are on the wall.
So desperate are they in trying to make the masses believe in such a political heresy. They want this narrative to be meekly and sheepishly received as gospel truth, as public opinion and an antidote to the visibly traumatised masses. That's propaganda at work. Such a narrative which is akin to a disingenuous disputation is meant to frustrate and demoralise opposition supporters. However, the masses are not naïve to buy such a baseless narrative. Behind the scenes subtle attempts are being made to make this narrative sink into the minds of the populace courtesy of propaganda techniques at their disposal.
The purpose of propaganda is to provide civilians with information that is slanted, biased and untrue with the ultimate goal to make the receivers think what you want them to think, believe what you want them to believe or do what you want them to do. Ultimately the progenitors of propaganda will protect their interest.
Propaganda is a political tool whose efficacy is now questionable due to the technological advancement in the country with regards to information dissemination. Distortion and misinformation is no longer as effective as it was, victims of such can now easily counter and set the record straight. For long Zanu-pf had relied on asymmetrical information warfare against the opposition but the case is different now, thanks to the digital age. It then becomes a matter of winking in the dark for those who intent to propagate the fallacious argument that change will come from within Zanu pf. When wonders where they get such far-fetched narratives from. Is there any political laboratory to test political hypotheses? One wonders. It's one of those things politicians do, they put on a brave face and pretend to be unperturbed even in the face of an impending catastrophe. President Mugabe relentless harangue against Morgan Tsvangirai and the MDC-T is a clear sign that he is panic- stricken and the political confidence and complacency is just stage-managed. Typical siege mentality.
It is also important to clearly examine other possible reasons of propounding this narrative. The other reasons include to project a picture of the opposition in disarray, completely dishevelled with fast dwindling political fortunes, to legitimise the next 2018 elections which stand a chance of being fraudulent if the opposition doesn't research and act against the rigging phenomenon.
As we approach the 2018 elections, the masses need to be on alert and be in a position not to fall prey to Zanu-pf shenanigans. These are masters and mistresses of politics of distraction who assume that everyone is gullible to the extent of getting engrossed with petty issues and issues of low politics they would have engineered themselves. The people of Zimbabwe are not fools, they know their grievances, they know what they want and most importantly they know where their problems emanate from and no amount of cheap, puerile and unfounded narratives can delete that from their memories.
Wilton Nyasha Machimbira is a Political Analyst, Human Rights Defender and Director for Developmental Research and Consultancy. For feedback and comments can be contacted on wiltonnyash@gmail.com
Source - Wilton Nyasha Machimbira
All articles and letters published on Bulawayo24 have been independently written by members of Bulawayo24's community. The views of users published on Bulawayo24 are therefore their own and do not necessarily represent the views of Bulawayo24. Bulawayo24 editors also reserve the right to edit or delete any and all comments received.