Opinion / Columnist
Khupe is very arrogant, Uhuru faces his toughest challenge as Jacob Zuma faces the boot
08 Aug 2017 at 14:24hrs |
Views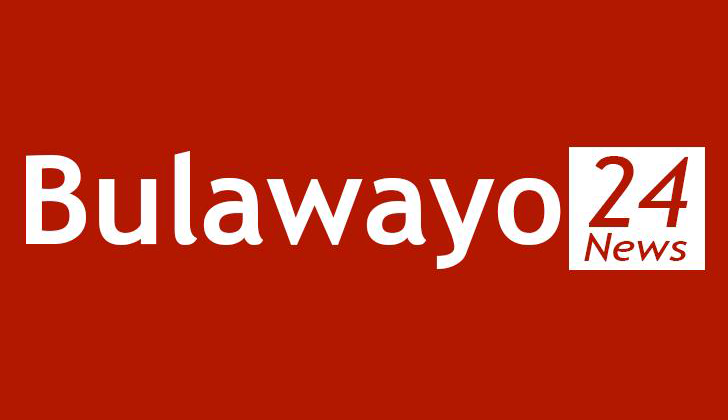 Judging with the way things are happening in the Southern Africa one can easily tell that politics is very unpredictable and there are no permanent friends or enemies in politics. Who would think by now Welshman Ncube will be sitting next to Morgan Tsvangirai at Zimbabwean grounds, and who would think Tendai Biti would endorse Morgan Tsvangirai to be the President elect in 2018 elections. Kkkkkkkk ayas one can easily tell there are a lot of political comedians in our country. At one point Tendai Biti labelled Tsvangirai as Gumbura and if he and his gang were going to be expelled from parliament he would change his name to Morgan Mugabe kwaaaaaaa.
On Saturday they were seated next to each other calling Tsvangirai the President and founding father of democracy in Zimbabwe. It's an obvious case Zanu Pf would not want to hear anything about a coalition and judging with the pace Tsvangirai is moving with, it is an obvious thing they can't trust any coalition especially with Tsvangirai at the top. They never expected to see these guys coming together and they are not yet sure who else will join Morgan with the few remaining months, more guys are willing to come on board. Zanu Pf will try by all means to put spanners on the very coalition or alliance thing. For Khupe, if she is not careful she is likely to be history in the political scene. She has allowed herself to be used because of the 30 pieces of silver. In fact Khupe is committing political suicide.
I was having some few discussions with people from Matabeleland who are well versed with the politics of that region, they are saying Khupe is irrelevant when MDC T bring in people like Welshman and others. Welshman has a good following and I think whoever is advising Morgan this time is doing a very good job. Giving Khupe the role of a deputy prime Minister was a very big mistake given the childish politics she displayed over the weekend. Khupe was not supposed to have chaired that meeting in Bulawayo at first. Khupe's meeting was not endorsed by the party and to make matters worse Morgan was not aware of that meeting. There could be two things here, it is either Khupe's group could be receiving funding to scuttle the coalition process or it could be that there is a lot of infighting in the Bulawayo region.
Remember Khupe was in the GNU and many guys from the MDC T by the time they came out of the GNU their hands were dirty and they dipped their hands in many GNU deals which made them to be seriously compromised and judging by the way Zanu operates these guys would have no option except to split the party. A coalition is a blow to the Zanu Pf regime. If Khupe is genuine with her issues which she is raising why holding meetings in Bulawayo instead of involving Morgan Tsvangirai in all the aspects? Well getting back to the real issue, Khupe is not a factor in 2018 elections. It is either Khupe should just hand over a resignation letter or the MDC T national executive should move in to expel Khupe and group and allow Welshman Ncube to replace Khupe that is if she fails to agree to the consensus which the party would have arrived at. For now Tsvangirai is playing it safe, the press which Morgan called for was a very good move, and it was a slap in Khupe's face who would have thought Morgan would overreact and then she would use that as a way to justify the split. So for Khupe she has to take another route. For me I would say Khupe must be receiving funding from somewhere or she is an enemy of the struggle. Tsvangirai has survived so many splits because of grassroots connectivity, Khupe has no depth in the party even in the Bulawayo region, and so what Morgan needs to do is to seek a reconciliatory path, failure which he has to dissolve the Bulawayo executive and accommodate Ncube's group which is willing to work with no hussels.
Khupe need to be reminded that the way she treated Ncube's group is coming back to haunt her. One thing I don't like about Thokozani Khupe is that she is self-centred and too greedy. She went to United Kingdom for a fund raising trip and she was even bragging that she was meeting her own personal sponsors and she was in politics for money and that alone would make her an enemy of the people. Turning to South African politics Zuma is facing his toughest time, I think if I'm not mistaken this is his 7th time surviving the chop both from Anc and the Government of South Africa. I think the incumbent President off course, he may survive the chop considering the way he has consolidated his power base both within the ruling party and Government.
Most ANC officials are serving at his mercy and it would be difficult for them to turn against the hand that feeds them, for now that is where their bread is buttered. For Uhuru he may bounce back but with a small margin considering the power base that Raila Odinga has built in the last decade. If Odinga loses this election, it may be his last chance in national politics and he may take a back seat and watch from afar. In Zambia they call it politics tebayana. For now let's wait and see how Khupe's group will react and how Morgan Tsvangirai will move in to try and avert a split. I think Nelson Chamisa is doing very well interms of strategic intelligence, since the time Morgan appointed Chamisa to be the Vice President of the party, Morgan has been making good decisions of which I think he could be the next in line after Tsvangirai.

Tinashe Eric Muzamhindo writes in his personal capacity as the Director of Southern Institute of Policy Analysis and Research (SIPAR). He is also an academic and researcher. He can be contacted at southerninstitutepar@gmail.com
Source - Tinashe Eric Muzamhindo
All articles and letters published on Bulawayo24 have been independently written by members of Bulawayo24's community. The views of users published on Bulawayo24 are therefore their own and do not necessarily represent the views of Bulawayo24. Bulawayo24 editors also reserve the right to edit or delete any and all comments received.