Opinion / Columnist
Zanu PF wars is a clear indication that we have a weak opposition
21 Aug 2017 at 17:11hrs |
Views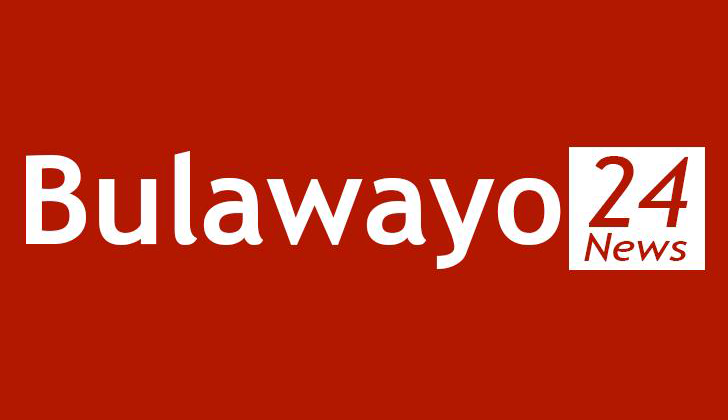 Believe me or not, you may have your own opinions but the central truth is what is happening in Zanu PF with their full knowledge that we are approaching 2018 elections clear shows we have a weak opposition. Their reluctance is a clear indication that they already know the outcome, judging with the way opposition is handling their politics it will be difficult for them to win 2018 elections.
If you make an assessment of the Zanu PF factional wars you can easily tell that they have no competition on the ground, judging with the way Zanu PF is handling their politics, they will have a clean sweep in 2018.
I know as a political analyst many people may not agree with me but 2018 is not for opposition but for Zanu PF. Let me make it clear that opposition should start preparing for 2023 elections, as for this one it will be difficult for them to win the cup. Since MDC T and other like-minded opposition came up with the alliance thing, they have been silent on the ground, and they have been seriously weakened by the governing ruling party.
Morgan Tsvangirai should have taken advantage of the Masvingo debacle of the late Shuvai Mahofa and penetrated the Masvingo ground but alas, it seems no one to grab that opportunity because the opposition lacks intellectual capacity and strategic intelligence to come up with a winning formula.
If Morgan Tsvangirai and his so called alliance are not careful, they are going to lose a significant number of seats in urban areas. People are now focused on Zanu PF wars and Zanu PF is enjoying that because focus and attention is on them rather than the opposition. Everyone's attention has been diverted and people are busy talking about Zanu PF wars and they have already forgotten about the opposition.
It is another baba Jukwa and for your information by the time we go for elections opposition will not be prepared and with Zanu PF they are busy on the ground giving people inputs and talking to people whilst opposition is busy admiring Zanu PF factional wars.
Judging by events in this country, this country is slowly sliding into political anarchy. We have a real problem and in deed it is Mugabe's duty to admit that in deed this country has totally collapsed.
If Mugabe does not manage his succession politics very well it will likely implode and cause a serious civil unrest in this country. Most Government departments have collapsed because of these wars in Zanu PF.There is a lot of mistrust in Zanu PF and it is likely to scare away potential investors in this country.
With the way things are happening, there is likely to be a blood bath in this country. The political temperatures in this country have escalated and this will render this country ungovernable. Turning to events at Sandton Hotel, honestly we never expected that from person of the first lady of the country.
It had a negative impact towards our image and at the same time our fragile economy. We have a serious political question which needs political solution.
This has the potential to scare away potential investors and at the same time, they may be potential implosion.
There is need for Mugabe to call for an urgent cabinet meeting to resolve the political impasse which is likely to threaten the stability of our economic development.
The open rebellion and defiance shown by political rivalry groups at the national shrine yesterday is a clear indication that the Zanu PF succession wars have reached the climax levels.
So far the economy has totally collapsed and no one cares about that, we don't have an opposition that is vibrant which is ready to provide checks and balance, they only make press statements without anything meaningful on the table.
Zimbabweans don't eat press statements they need food on the table. At the moment no one is focusing on the economy people are busy fighting for power and political space. If Mugabe does not quickly solve this political problem we are likely to witness worse things.
Today are planes are being grounded in South Africa and SA planes are grounded in Zim as a result of political tensions caused by the First Lady in South Africa.
Whoever is advising Grace should be fired because though she was almost there but she has blundered on this one and there are no proper diplomatic routes taken we are likely to witness a worse scenario which will lead to xenophobic attacks on ordinary Zimbabweans struggling to make ends meet in SA.
Grace Mugabe should have known it by now that she is not a small figure in Zimbabwe therefore all eyes are on her and it will be very difficult to do anything unchecked especially with her growing number of enemies in the fractured ruling party.
Tinashe Eric Muzamhindo writes in his personal capacity as the Head of Southern Institute of Policy Analysis and Research (SIPAR) which is responsible for Policy Analysis and Research. He is also an academic, Researcher and political analyst based in Zimbabwe and Zambia. He can be contacted at southerninstitutepar@gmail.com
Source - Tinashe Eric Muzamhindo
All articles and letters published on Bulawayo24 have been independently written by members of Bulawayo24's community. The views of users published on Bulawayo24 are therefore their own and do not necessarily represent the views of Bulawayo24. Bulawayo24 editors also reserve the right to edit or delete any and all comments received.