Opinion / Columnist
International law and diplomatic immunity
26 Aug 2017 at 18:43hrs |
Views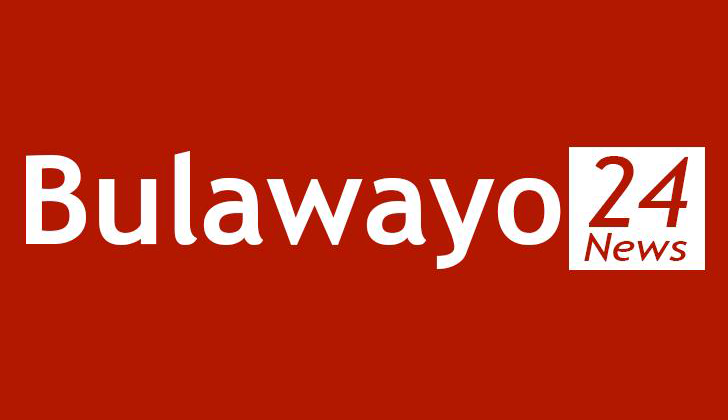 Following the public display of hooliganism in a foreign land by our beloved First Lady, Dr Grace Mugabe, debate has been raging on whether First ladies are included in the "diplomatic immunity doctrine". No doubt the furore has brewed a diplomatic standoff between Zimbabwe and South Africa. It is important to fully understand the meaning and origins of "diplomatic immunity" before we delve deeper into the crux of the matter.
Diplomatic immunity is a principle of international law by which certain foreign government officials are not subject to the jurisdiction of local courts and other authorities. The concept of immunity can be traced back to the ancient days where in order to exchange information, emissaries where given free rein to globetrot from tribe to tribe without fear of harm. They were protected even when they had brought bad news.
In this day and age immunity protects the channels of diplomatic communication by exempting diplomats from local jurisdiction so that they can execute their duties and responsibilities unhindered, with freedom, independence and security. Of paramount importance is the stubborn fact that Diplomatic immunity is not meant to benefit individuals personally and in this case our First lady was in South Africa on personal business which invalidates any claims of Diplomatic Immunity. Diplomatic privileges and Immunity guarantee that diplomatic agents or members of their immediate family may not be arrested, may not have their residences entered and searched, may not be subpoenaed as witness and may not be prosecuted.
In line with the realist paradigm which normally characterises events in the action packed international arena, nations do embrace the principle of reciprocity for the purposes of mutual interest and symbiosis. Within the rubric of reciprocity, diplomats assigned to any country in the global village benefit equally from diplomatic immunity. Strange as it sounds, one cannot deny that indeed" some animals are more equal than other animals". The principle of egalitarianism comes into light as it is the ultimate causality of Diplomatic Immunity. The nitty-gritties of Diplomatic immunity are espoused in the Vienna Convention on Diplomatic Relations of 1961 and the Vienna Convention on Consular Relations of 1963.
In as much as Diplomats are exempt from the criminal, civil and administrative jurisdiction of the host country, the exemption maybe waived by their home country. Interestingly, the immunity of a Diplomat from the jurisdiction of the host country does not exempt him or her from the jurisdiction of his or her home country. When a diplomatic immunity is waived by the sending state the diplomat can face prosecution in a host country, the diplomat can also be recalled and be prosecuted in a sending state depending on their laws on crimes committed extraterritorially. In egregious cases the Diplomat can also be declared "persona non grata" as was the case with the Libyan Ambassador to Zimbabwe who "defected" to the Libyan rebels. Expelling a diplomat, even an ambassador is not the same thing as severing diplomatic relations- a much dramatic and uglier scenario but it's common for countries to respond to the expulsion of their ambassador with an expulsion of their own.
The term, persona non grata is a powerful one in international diplomacy, meaning an unwelcome person. It's a declaration that someone is effectively banned from a country. Depending on the laws of the land Presidents normally have inherent constitutional powers to declare foreign diplomatic personnel persona non grata and expel them forthwith. In response to Russia hacking of political organisations, former President of the United States Barack Obama declared thirty-five Russian government officials from the Russian Embassy in Washington and the Russian Consulate in San Francisco "persona non grata" arguing that they were acting in a manner inconsistent with their diplomatic status.
Extradition is for those who would have committed crimes in their mother countries. At this juncture it is important to have a pensive scrutiny of the policy of Extradition. When one state surrenders to another state an accused or convicted person, it is called extradition. According to Oppenheim, "extradition is the delivery of an accused or convicted individual to the state on whose territory he is alleged to have committed a crime". If an individual commits a crime which is not political one within his country and flees away to another state and takes refuge there then his home country can ask the other country to extradite the offender. The surrender of offender is made in compliance with a formal demand through diplomatic agents and in compliance with a treaty of extradition between the two states. It is sometimes said that asylum ends where extradition begins, in other words, a state has a right to grant asylum (refuge) to fugitive criminals unless it is bound by treaty.
The Zimbabwean government has on several occasions stuck to its guns with regards to the extradition of the vilified Ethiopian strongman Mengistu Haile Mariam who allegedly lives a lavish but reclusive life in Zimbabwe. The ardent Marxist adherent fled his motherland in the early 1990s after a tumultuous revolt against his rule. Mengistu was tried and found guilty of genocide in absentia and was sentenced to life in prison in January 2007. Critics argue that shielding and sheltering genocidal maniacs doesn't set a good precedence.
On whether First lady Dr Grace Mugabe is entitled to diplomatic impunity in this particular case of assault of Gabriella Engels, it has to be noted that it's possible but by default. In principle diplomatic immunity caters for heads of missions and their staff. It also attaches to government delegations visiting a "receiving state" on national duty. Diplomatic Immunity entails either full immunity or functional immunity. Full immunity caters for all crimes whether or not committed "functionally". Full immunity is for head of mission or ambassador level rank whilst functional immunity is where immunity applies only in the exercise of official function. As Petinna Gappah notes "a person with functional immunity may evade prosecution for traffic fines incurred while driving to work but is not covered for an assault committed in a night club"
As the drama unfolds, we need not to underestimate the power of political immunity which First Lady Grace Mugabe has to bank on but that would signal a miscarriage of the judicial system.
By Wilton Nyasha Machimbira, a Political Analyst, Human Rights Defender and Director for Developmental Research and Consultancy. For feedback and comments can be contacted on wiltonnyash@gmail.com
Source - Wilton Nyasha Machimbira
All articles and letters published on Bulawayo24 have been independently written by members of Bulawayo24's community. The views of users published on Bulawayo24 are therefore their own and do not necessarily represent the views of Bulawayo24. Bulawayo24 editors also reserve the right to edit or delete any and all comments received.