Opinion / Columnist
'Zanu PF is finished!' boasted Gutu, ignoring vote rigging warnings again - MDC is finished
30 Aug 2017 at 00:14hrs |
Views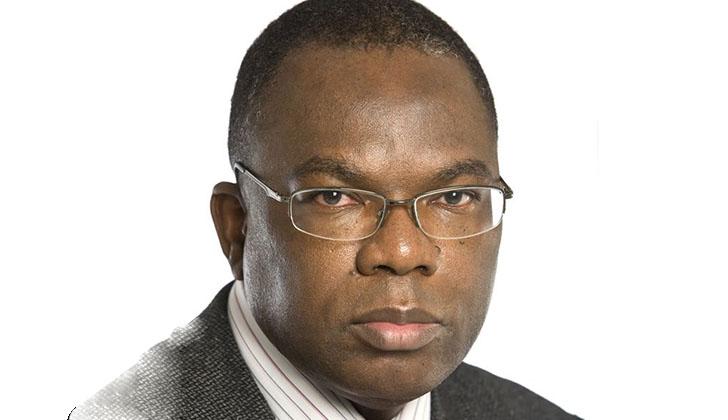 "There is no doubt that the elections are going to take place in the first half of next year. Time is, therefore, of essence if we are going to put in place mechanisms that will help us win the election," the ruling party's secretary for administration, Ignatius Chombo told officials at a one-day workshop on voter education and voter registration held at their headquarters last weekend.
"And for us as Zanu-PF, there is no other option, but to win this election by a margin that leaves no doubt that we are the dominant political party in this country."
With not even one democratic reform in place there is nothing to stop Zanu PF rigging next year's elections. Nothing! As for whether the regime hold the election in the first half of next year or latter; it is all academic. Zimbabwe could have had free and fair elections if the reforms had been implemented, voter registration started promptly soon after the last elections, etc. On the other hand, Zimbabwe will still fail to release a verifiable voters' roll, etc. even if elections are held late next year.
"They think they are taking the opposition by surprise but then, they're fooling themselves," was the wishful response from MDC-T spokesman, Obert Gutu.
"The MDC Alliance is now on board and we are on a roll. In fact, more opposition political parties will very soon be coming on board. Zanu-PF is finished; they are like a dead man walking," Gutu told the Daily News.
Everyone who is anyone agrees that Zanu PF rigged the July 2013 elections. Tsvangirai and his MDC friends were warned by SADC leaders not to contest the elections with no reforms because Zanu PF was set to rig the vote.
"If you go into elections next month, you are going to lose; the elections are done!" SADC leaders warned MDC leaders in June 2013; according to Dr Ibbo Mandaza, who was there.
It was only after Zanu PF had rigged the elections that Tsvangirai & co. acknowledged their folly and, to make amends, vowed not to contest any future elections until the reforms are implemented. Mugabe knew the opposition were just paying lip-service to boycotting elections; the tyrant knew MDC sold-out on implementing reforms during the GNU and he knew they would do so again.
When Zanu PF refused to implement even one token democratic reforms, it was a rea killer-punch to Tsvangirai and friends given their "No reform. No election!" party resolution. But by offering a few gravy train seats to any opposition candidates who contest the elections regardless the lack of reforms, Mugabe knew Tsvangirai and friends will contest the elections.
Everyone in the know knows that without reforms Zanu PF will rig next year's elections with or without an opposition grand coalition.
"We are also acutely aware of the fact that this vapid and rabid regime is arm-twisting the Zimbabwe Electoral Commission (ZEC) so that they help the regime to rig the election," continued Obert Gutu.
"We have gathered intelligence to the effect that the Zanu-PF regime might actually want to abandon the BVR (biometric voter registration) process."
How naïve can one be! Unreformed ZEC is in all but name a department of Zanu PF committed, above all, to ensure there is no regime change.
Zanu PF has dragged the process of buying the BVR kits and now with less than a year to voting day, the voter registration has not even started. There is no doubt the regime has no intention of releasing a verifiable voters' roll for next year's elections. The regime stubbornly refused to release a verifiable voters' roll at least one month before voting day as is required by law and has refuse to do so to this day. The voters' roll was the smoking gun to many Zanu PF vote rigging activities in the 2013 elections. History is set to repeat itself.
"If we go into elections next year, we are going to lose; the elections are done!" to paraphrase SADC leaders' June 2013 warning.
Ever since the country attained her independence Zanu PF has rigged all the past elections. After 37 years of rigged elections it is insane to contest the flawed elections and expect a different result. There is no excuse for anyone to participate in any way in next year's flawed elections; by participating people give the process the modicum of credibility.
Both Zanu PF and MDC, Baal's army of priests, are determined to see next year's election go ahead with no reforms. The challenge is to make sure every Zimbabweans knows that the elections will, once again, be rigged and they should have nothing to do with the process other than continue their demand for reforms to be implemented first.
SADC leaders are certain to reject next year's flawed elections as a shame and loud demands for reforms before the elections will confirm to all the ordinary people did not approve of the illegal elections.
If the elections go ahead with no reforms in place and the elections are rigged; the political and economic consequences of such an outcome will be disastrous for the nation. This time we will not leave one single stone unturned in seeking out those who dragged the nation into these flawed elections; the prophet Elijah had Baal priests killed, we must make sure their political careers is terminated.
"Zanu PF is finished!" boasted Obert Gutu, ignoring the warning of yet another rigged election. Well, if Zanu PF is NOT finished, you and your opposition friends will be!
Source - Wilbert Mukori
All articles and letters published on Bulawayo24 have been independently written by members of Bulawayo24's community. The views of users published on Bulawayo24 are therefore their own and do not necessarily represent the views of Bulawayo24. Bulawayo24 editors also reserve the right to edit or delete any and all comments received.