Opinion / Columnist
Tsvangirai's gift to Zimbabwean women
30 Aug 2017 at 05:36hrs |
Views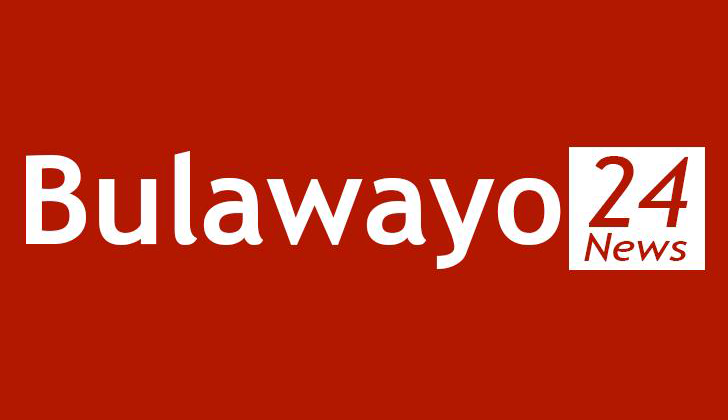 Congratulations are in order for Morgan Tsvangirai, leader of the opposition, MDC-T and the fledgling MDC Alliance!
We hear that he has just managed to bring another little Tsvangirai to the world, this time with another Bulawayo woman, Ms Nobuhle Ndiweni.
According to our sister publication, Sunday News, 36-year-old Nobuhle is a card carrying MDC-T member, who gave birth to a baby boy at Mater Dei Hospital on July 27, 2017 and was recorded under number BC 0085691.
We have reasonable grounds for believing that the story is true and its publication in the national interest. The latest episode means that Nobuhle is the second Bulawayo woman to have caught the attention of Tsvangirai, after he impregnated Loreta Nyathi, who in 2011 exposed Tsvangirai when she claimed that the MDC-T leader was neglecting his child and threatened to sue.
He was also accused of refusing to help Loreta obtain a birth certificate for their son, Ethan. There must be something with Tsvangirai and women of Bulawayo — and of course women in general, which we will discuss more substantively.
Tsvangirai is married to the mother of three Ms Elizabeth Macheka (41), but before that he had also paid a staggering US$36 000 for Ms Locardia Karimatsenga Tembo before the marriage collapsed in a record seven days after which he paid her US$300 000.
Let's run, for a bit, the familiar background again. A Bulawayo woman, Ms Loretha Nyathi at one time claimed maintenance from Mr Tsvangirai as he was accused of neglecting his son — Ethan, as he defaulted on the US$2 200 maintenance in August 2013 — exactly a month after a crushing electoral defeat from President Mugabe.
Tsvangirai's civil marriage to Ms Macheka was blocked after a South African woman — Ms Nozipho Shilubane approached the courts. He had earlier been linked to Susan's sister, Leah Mhundwa and another Bulawayo woman only identified as Nobuhle.
You have heard it all more than enough.
It is something that Tsvangirai's opponents like to hold to his face.
How detractors talk about his open zip (and shut mind) policy.
He is a legend in that regard.
And the modus operandi is similar.
A party official links up Tsvangirai with a woman within the party and they hope to get favours from such pimping.
They do, usually.
This is how, we hear, one Theresa Makone ended up controlling Tsvangirai a few years back.
Through the tail of the zipper.
In fact, and tellingly, Makone was a key member of the so-called kitchen cabinet.
Alternatively, members of Tsvangirai's entourage do the pimping for him.
For Mudhara.
They get him girls from wherever he can get them: from restaurants, to hotels to airports.
And he has an eye for beauty!
The next time he is in bed with the women with the obvious result of these love babies all over the place.
Tsvangirai has previously professed ignorance of some women.
Perhaps he will be right.
He is too random, and careless to remember them all.
And yes, it is for that precise reason that some people do not want to see him anywhere near State House.
His indiscretions.
His libidinous indiscretions.
His moral blameworthiness: a leader of his attire ought to be more careful and show a little more respect for women and girls.
Now, 2017, it is Nobuhle.
We will no doubt hear more about her in the coming weeks.
This is the dirty world of politics.
You may have suspected right; this could be coming from the disgruntled quarter of Matabeleland.
That might be true.
Tsvangirai's supporters are likely to dismiss these claims arrogantly and high handedly, but there will be fundamental issues to talk about.
That is even, when it comes to national politics.
That love scandal is what Tsvangirai is giving us just in time for elections.
Much worse, after what he has done to women and Matabeleland in the context of forming the difficult coalition he thinks Matabeleland is only good enough as a hunting ground for his carnal desires. He doesn't want to hear about Madam Khupe's calls for inclusion by region and gender.
He thinks Matabeleland is good for his bastards, sorry, love babies. Or chicken runs. By the way we hear Mkwenyana Tsvangirai has built a fowl run at Nobuhle's parents house.
Perhaps that he gets a chicken next time he visits!
No, this does not look good for Tsvangirai.
He has decided to divide his party in the region along factional lines, as he always does. The latest move is to punish Abednico Bhebhe as a way of getting at Khupe, who ironically is the victim both of physical violence and marginalisation.
Nothing will mask that. It has also got people like Priscilla Misihirabwi-Mushonga talking sympathetically about poor Khupe. On the heart of the matter is how Tsvangirai really ill-treats women. A conversation with a perceptive analyst recently noted that women would actually pull a lot of weight if they decided to politicise and monetise gender.
It is the kind of behaviour that Tsvangirai exhibits that can lend enough capital to the movement. Many women would really have no qualms going against this man, who has zero respect for women, whom he regards as sex objects and doesn't think are capable to lead.
Look, even Joice Mujuru is refusing the subservient role of being a natural deputy to Tsvangirai in the wishful coalition set up.
Women could consider pushing their front as a coalition, and it will be Tsvangirai's loss
For a good cause.
Source - Tichaona Zindoga
All articles and letters published on Bulawayo24 have been independently written by members of Bulawayo24's community. The views of users published on Bulawayo24 are therefore their own and do not necessarily represent the views of Bulawayo24. Bulawayo24 editors also reserve the right to edit or delete any and all comments received.