Opinion / Columnist
'We going to vote Mugabe out of power,' says Dzamara - easier said than done
30 Aug 2017 at 06:45hrs |
Views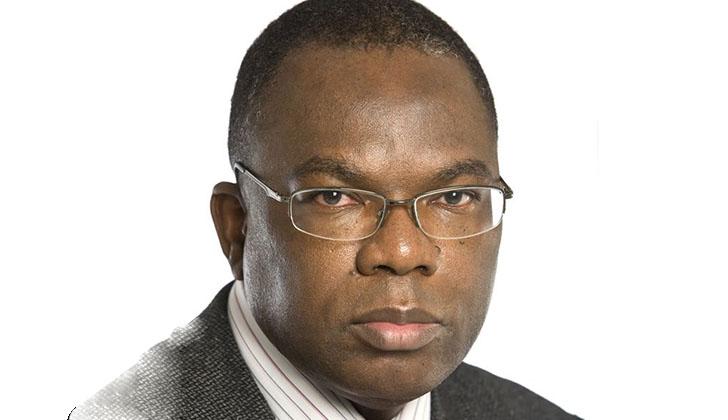 "We are going to vote them (Mugabe and his Zanu PF cronies) out of power and most critically we are going to fight for our vote which carries our wishes and voices. Young people, now is the time to organise ourselves. If our elders wish to continue on the path of frivolity while we are all being dragged to the grave by Mugabe, let them do so without us!" argued Patson Dzamara.
"It is time we take our collective destiny into our hands. For too long we have been the playthings of the powerful, second-class citizens in our own nation.
"The time has come for us to say 'Enough!' and cross the rubicon. We must not allow ourselves to be Mugabe's death companions."
There are number of key points you have failed to appreciate:
1) Zimbabwe is not a democratic country in which elections are free, fair and credible and therefore it is nonsense to talk of "voting them out of power"!
2 You say you "are going to fight for our vote". How?
3) Many people have been attending voter educations workshops, will be mobilizing for voter registration, will attending opposition rallies and will be hoping to go out and vote in their millions. This is exactly what Zanu PF would want you to do because it gives the election process the modicum of credibility.
But of course, Zanu PF will undermine everything you do; how many millions tried to register to vote last time and failed to do so! Instead of addressing the root cause of why so many voters were denied the vote what you are doing is try even harder to get on the voters' roll. Zanu PF has already raised the bar of voter registration even higher, the regime deliberately delayed the voter registration and many people will never get the chance to do so.
4) If you are serious about voting Zanu PF out of office then demand the implementation of the democratic reforms designed to stop the party rigging the vote, then and only then agree to go into elections.
In his book, Animal Farm, George Orwell, described a horse called Boxer who was very strong physically but the exact opposite mentally. Boxer struggle to learn the first four letters of the alphabet; he then struggled to learn the next four letters and by the time he mastered them he had forgotten the first four.
Boxer had two mottos:
a) I will work harder
b) Napoleon (the dictator pig) is always right
The farm faced many problems such shortage of food and many of which were cause by the mismanagement and corruption of Napoleon and Boxer's response to all these problems was to work himself to the bone, literally. Of course, it did not solve the farm's problem, if anything it only encourage the wasteful habits.
Zimbabwe has teething man-made political and economic problems and for the last 37 years things have got worse and worse and yet most people have worked themselves to death. The moral of our tragic human story is that problems are not always solved by working harder but rather by working smarter.
We are not going to remove Zanu PF from power by standing up on rooftops shouting "Enough is enough!", driving all the way from South Africa to vote only to find one's name has been deliberately deleted from the voters' roll, etc. It is insane contesting an election knowing the vote will be rigged; so, why do it?
"If you go into elections next month, you are going to lose; the elections are done!" SADC leaders warned MDC leaders in June 2013; according to Dr Ibbo Mandaza, who was there.
The only thing to do for Zimbabweans is to refuse to take part in any elections until meaning reforms are implemented. It is the only and smart thing to do here!
Source - Wilbert Mukori
All articles and letters published on Bulawayo24 have been independently written by members of Bulawayo24's community. The views of users published on Bulawayo24 are therefore their own and do not necessarily represent the views of Bulawayo24. Bulawayo24 editors also reserve the right to edit or delete any and all comments received.