Opinion / Columnist
They called me Tafiranyika. Now, they call this Zimbabwe?
02 Sep 2017 at 07:40hrs |
Views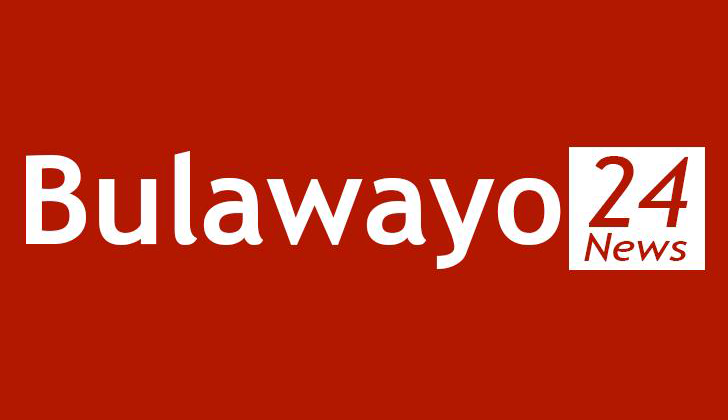 They called me Tafiranyika. My grandfather died the day I was born. They called me Tafiranyika. Sekuru Moses was on the liberation war front when I was born. They called me Tafiranyika. Big and menacing army tanks patrolled the streets of Kambuzuma whenever trouble erupted and unsettled mama and baba. We lived in a ghetto of African anticipations and ambitions that housed thousands of unhappy Africans and accommodated hushed tones of determined defiance for liberty.
They called it Kambuzuma. Watch out for the soldiers and do not stray far from the house. Do not play near the main road and watch out for speeding cars. I call them family. I cried all day long when I woke up and mama had left home without warning. When mama returned she had a little bundle of joy, a baby girl. Thank God Tendai had made it into the colonial world safe and sound.
Whisper this and whisper that about Sekuru Moses. Whisper this and that about the last born in a family of nine siblings. Sekuru Moses left for the war as a young man. Is he tall and funny, mama? Snapshots of obscure communist life in Yugoslavia cloud the East European air – train the soldier and free Rhodesia from the clutches of racial and economic oppression. Snapshots of a freedom fighter in a land far from Seke Communal lands: picture the revolutionary look of a Malcolm X-like Afro.
We called it colonialism. Two populations lived side by side in one disharmonious nation. Never in one thousand years will blacks rule Rhodesia. Listen to the radio Tafiranyika. I do not understand much though. See the paper Tafiranyika. There is Ian Smith. There is Joshua Nkomo. There is Robert Mugabe. There is Bishop Abel Muzorewa. There is Reverend Ndabaningi Sithole.
Listen to the radio Tafiranyika. Hysterical shrieks follow the morning news. The war is over? Do a freaky solo dance in the street for one hour. There is another party in our long street. Another soldier is back from the war front. Watch the neighbours next door: a cheerless character has overwhelmed the African neighbourhood. Another young woman will not return from the war. Call the whole family now. Slaughter a fat cow and light a fire in Seke Communal lands. Eat and dance and celebrate all night long. I meet Sekuru Moses for the first time. Our hero is here. This is the free life.
Yet frightening silence replaces sweet ecstasy ever so quickly. Zimbabwe has become one dark and terrifying place with surreptitious skilfulness and rapid surprise. Do not speak raucously and exhibit your excitements and fears in public. Check your left shoulder before you denunciate Enos Nkala and Herbert Ushewokunze in public. Check the short man in the dark shades before you evaluate Karigamombe in the bus. Watch your back man. Act naïve and play dumb at the train station. Be happy. Zimbabwe is free.
Check the hero on TV. Mugabe freed Zimbabwe alone. He is the chosen one. Be careful man. Do not raise your voice. They could hear you. Remember that Nelson Mandela is in prison and someone shot Ronald Regan and communists are awful friends. Watch out for the communists in Bulgaria and Romania and South Africa. But who killed Herbert Chitepo and Josiah Tongogara and shot down the plane with Samora Machel? Lower your voice man. This can lead to big trouble.
But why are the comrades so flush with cash and sophisticated possessions my brother? Peterhouse. Saint Georges. Falcon College. St Johns Borrowdale. Dominican Convent High School. Arundel School. Only excellent private schools will do for the children of the comrades. Lower your voice man. This is Zimbabwe. You know how much the comrades hate critical analysis.
So rally the people. Rally the tribal hate. Rally the votes in enormous numbers. There: Mugabe has won another election. So move on and do not disregard the motorcade. Stop by the side of the road in Dzivaresekwa: the longest presidential motorcade in the world will take three full minutes to pass by. Our dreaded national hero cannot socialise with people like Jairos Jiri could without a Victor Matemadanda character in his life. See Emmerson Mnangagwa seated at the top of the dinner table? Do not look at him: the comrades hate serious and judicial examination: Mr VP has big plans apparently.
Can he Uber a ride on the underhanded coat tails of anxious ambition and silent effortlessness and dubious inspiration and cruise all the way to a luxurious presidential suite located in Chancellor Avenue? Who knows man? Best be satisfied that Zimbabwe is free. Nonetheless – the nation hardly requires regular summaries on how he and General Chiwenga joined the liberation war – especially when Zimbabwe has a record $1.2 billion trade deficit and Sekuru Moses never boasts about his deathlike experiences and remains jobless like millions of poor and anguished persons. So go easy on the relentless talk about the liberation war comrades.
Flash. Sanctified shots of Mozambique and fierce battles flash about in Kodak-laced custom: thousands of men and women fought and died in the liberation war for social freedoms. So let us socialise with the world for a while. Snapchat. Facebook. Instagram. Twitter WhatsApp. Social media is such a decadent and narcissistic and delightful zone. So cease your fire Mr Matemadanda: clownish antics and pompous language have little to do with the cost of a single plate of sadza and fried vegetables and mouth-watering mazondo by the food market at Warren Park D shopping centre.
Snapshots of PaMereki: let us have another round of drinks. How about some juicy cucumbers and roasted rwatata? Mmm…let us try the roasted chicken livers from the butcher at the corner. Now pump up that base guitar on Madhuwe and dance in slow, slow motion. It is late. Let us go. But avoid the roadblock up the road man.
Zimbabwe is full of autonomous roadblocks. Let us arrest the quiet ones and leave the happy freeloaders alone. Arrest the blessed pastor for a week. Stop the studious journalist for a night. Stop the peaceful protestor for a sunny afternoon. Incoherent and tyrannical misrepresentations of 17 December 1961 swamp the nation: there are roadblocks all over the nation.
Zimbabwe is full of undemocratic social and economic roadblocks. Block Kwese TV and remove free choice from the people. Block free speech and shut down independent thought through the calculated Computer Crime and Cyber Crime Bill. So no: you cannot march against Grace Mugabe. Not today. Not next year. Not in a thousand years. This is Zimbabwe man: appreciate the fact that you are free and hungry and unemployed and can vote in dubious elections every five years. They called me Tafiranyika. Now, they call this Zimbabwe?
Source - Tafi Mhaka
All articles and letters published on Bulawayo24 have been independently written by members of Bulawayo24's community. The views of users published on Bulawayo24 are therefore their own and do not necessarily represent the views of Bulawayo24. Bulawayo24 editors also reserve the right to edit or delete any and all comments received.