Opinion / Columnist
Musewe manifesto promise $100b economy in 15 years - to what end if elections are rigged
05 Sep 2017 at 07:26hrs |
Views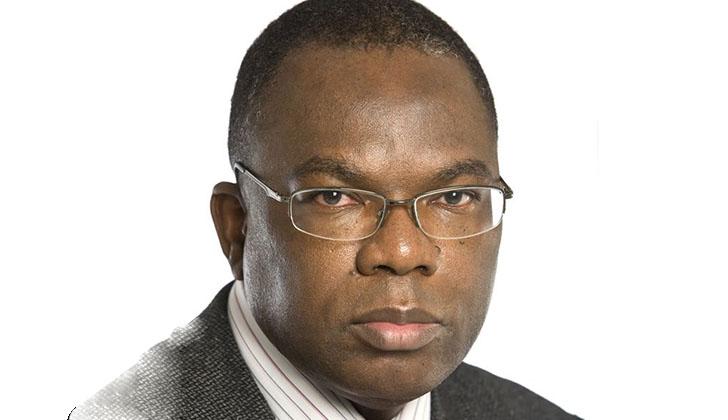 Vince Musewe is back making his usual economic prosperity promise. "$100 billion economy in 15 years possible at 7% per annum growth", he promised in his latest Bulawayo24 article. He is part on the MDC Alliance economics team.
I thought you, Mr Musewe, had finally came to your sense with the admission there can never be any meaning political change without implementing the democratic reforms necessary for free, fair and credible elections. The carrot of the few gravy train seats Zanu PF has been daggling to entice the opposition to contest the flawed elections has proven irresistible for you. You have changed your mind, you will contest the flawed elections.
Flip! Flop! Flip! Flop!
"As far as I am concerned the role of leadership is to define a compelling vision underpinned by a collective value system," argued Musewe.
"We tend to debate endlessly on the how and yet that is a creative process which can and must change in line with developments both internal and external.
(We know the promise of the gravy train riches is irresistible, so spare us the Sermon!)
"Under the MDC Alliance we must shape a believable vision and put it out there. Citizens with their knowledge skills and competence can then pull together to make things happen. We have the skills and the resources."
With not even one democratic reform in place Zanu PF will rig next year's elections just as readily as it rigged the July 2013 elections. So, everything that is going to happen is underpinned by Zanu PF's licence to rig the vote.
An annual economic growth rate of 15% plus per year (twice the 7% you are proposing) in the next 15 years is achievable. But why even bother talk about your MDC Alliance's transformative and "believable vision"; it will never see the light of day, just so many other opposition parties' proposals.
MDC's 2013 election manifesto made a lot of economic sense compared to Zanu PF's ZimAsset, for example. Anyone with half a brain said ZimAsset would never delivery anything near the 2.2 million new jobs it promised. The nation has lost hundreds of jobs every year pushing the unemployment figures into the nauseating heights of 90% plus.
But, as we all know, Zanu PF won the July 2013 elections with a landslide. The party claims the people voted for the party to show they approved its ZimAsset proposals but we know better. The party rigged the vote, the electorate vote count for nothing in rigged elections.
With not even one democratic reform implemented since the rigged July 2013 elections, it is clear that Zanu PF will, once again, rig next year's elections. MDC Alliance's elections manifesto will ever see the light of day.
So, to what end and purpose are you, Mr Musewe, and your MDC Alliance friends writing this detailed election manifesto? Other than, to help create the impression the election is a normal democratic process when we both know it is a sham.
SADC leaders warned the MDC leaders, Tendai Biti, Morgan Tsvangirai, Welshman Ncube, etc. not to contest the 2013 elections with no reforms in place.
"If you go into elections next month, you are going to lose; the elections are done," SADC leaders warned at the Maputo summit in June 2013.
MDC leaders ignored the warning and Zanu PF went on to blatantly rig the elections as SADC leaders had rightly predicted.
SADC leaders' warning is even more relevant today because the country's political stability is balancing on a knife-edge and another rigged election may send it tumbling into the abyss with tragic consequences.
DO NOT GO INTO NEXT YEAR'S ELECTION, YOU ARE GOING TO LOSE: THE ELECTIONS ARE DONE!
Do not say you were not warned.
If you ignore the warning, disregard your own party resolution of "No reform, no elections!", contest the flawed elections and you lose; this time, you will be held to account!
"What matters is for us to define clearly a collective and compelling vision and unleash our collective skills and efforts in making it happen just as JF Kennedy articulated Americas vision to land a man on the moon and the whole country and it's experts made it a reality," concluded Vince Musewe, with his characteristic flourish.
"We can do same!"
America is a healthy and fulling functioning democracy; Zimbabwe is ruled by corrupt and tyrannical dictatorship. The nation's efforts to dismantle the dictatorship is now being frustrated by corrupt, incompetent and pretentious opposition opportunists who continue to contest flawed elections giving the rigged elections the modicum of credibility.
The next election must be free, fair and credible; the nation cannot afford another rigged election. We must implement the democratic reforms BEFORE elections; no if, no but.
Source - Wilbert Mukori
All articles and letters published on Bulawayo24 have been independently written by members of Bulawayo24's community. The views of users published on Bulawayo24 are therefore their own and do not necessarily represent the views of Bulawayo24. Bulawayo24 editors also reserve the right to edit or delete any and all comments received.