Opinion / Columnist
Bosso board, executive, technical team and players a bunch of mercenaries
06 Sep 2017 at 11:31hrs |
Views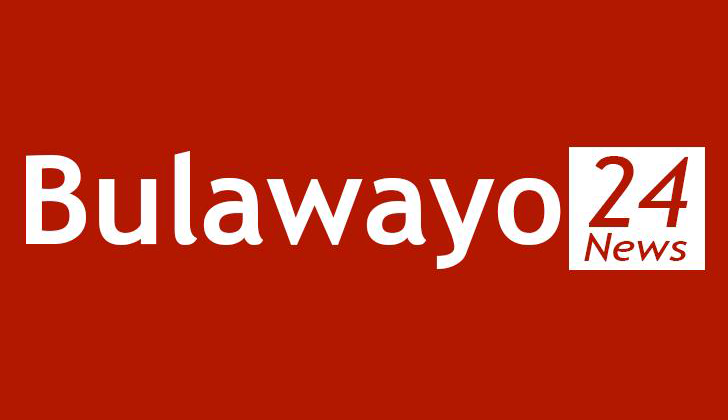 Good morning Mthwakazi Omuhle Lina ondlela zimhlophe according to my watch it is 02:53 am and the happenings at Highlanders have forced me to pick a pen and paper and write this article.
My heart bleeds when I see such a once might institution like Amahlolanyama, EzikaMagebhula reduced to a boozers team by the aforementioned stakeholders.
This no longer the same Bosso which was formed in 1926 by the grandsons of King Lobengula Rhodes and Albert Khumalo. I know many hypocrites will be quick to say politics and sports does not mix which to me is untrue because Highlanders is a unique institution, which was formed when the Whites had begun to stop blacks from engaging in gatherings that were going to encourage blacks to regroup and strategies against White imperialism. As we all know that, indeed Bosso was formed in 1926, it was after three years since the merging of Mashonaland and Matabeleland to become one state in 1923 by our former oppressors.
The formation of Highlanders as a football entity was to mark a rallying support base for the Africans especially Mthwakazi people. The reason why it would be difficult to entirely destroy Bosso is the fact that, it is the only institution by then which was only formed by the people of Mthwakazi without the hand of people of Mashonaland. I do not want to talk about ZAPU because it was formed by the likes of Benjamin Burombo , James Chikerema and others , only for them to become jittery and invited the towering founding nationalist Joshua Mqabuko Nkomo to lead them. Hence, Zapu out of the six authentic liberation movements which include SWAPO, MPLA, ANC and the other two its the only one which never ruled regardless of its prowess through the command and astute leadership of Joshua Nkomo and ZPRA.
Someone may want to ask a rhetoric question on what is the relationship between Bosso and Zapu. The answer is that most Bosso supporters were ZAPU supporters during the liberation struggle up to now hence ZANU saw it fit to form Dynamos in 1963 after their formation as a party on 08 August 1963 through one of our own Morrison Sifelani from Ntabazinduna and I stand to be challenged that both ZANU PF and Dynamos are successful because they were initiated by Ndebeles ,as we are all aware that ZANU PF was formed by Enos Nkala our own from Filabusi.
It is in this regard that we have the current Zifa President Philliph Chiyangwa who is a staunch Dynamos supporter and ZANU PF running in his veins and this is the man who has single handedly destroyed our mighty team Bosso though with the assistance of our own, the likes of Omega Sibanda, I say this because these are the people who instituted the suspension of Peter Dube the then duly elected Bosso chairman under unclear circumstances because he was against some dubious decisions made by the current ZIFA President and his executive especially against Southern region teams.
The Bosso board and the other executive committee failed to stand with Peter Dube as some of us had recommended that Bosso pullout of Zimbabwe Castle Lager Premier Soccer League as they did in 1976 when they were unfairly treated, the executive of that time did not hesitate to take a bold decision to pullout of the then National league and eventually the madness was fixed.
As has been the norm that, whenever Bosso is unfairly treated, the board and the executive will say we will play under protest thereby betraying the supporters and other stakeholders, surely the leaders at Bosso were not supposed to sacrifice Peter Dube because an injury to one of us is an injury to all of us.
We are also aware that it is documented in the Shona Koran that the last two institutions to be destroyed are Bosso and Bulawayo City Council as these two institutions are the ones which makes Ndebele people to tick.
Bulawayo city council is almost gone as we now have around 14 Shona councillors and true to their words and scheming Bosso is no more its only the name left. This is reflected by the current crop of players donning the Bosso colors who do not even have the team at heart and don't even understand the culture of Amahlolanyama and that to Bosso supporters their team is a cult.
I am vividly reminded of that Bosso fan who burnt Bosso regalia when Roderick Mutuma came on board to play for Bosso in the beginning of the current season, most people castigated that fan and called him all sorts of names for his decision on denouncing the executive for hiring Mutuma but I feel genuine Ndebele people like me understood the message that was conveyed by that staunch Bosso supporter, I don't care about the reasons which made Mutuma to quit Bosso for Yadar on the second transfer window period but what I know is Mutuma like all Harare players playing for Bosso is for making money and exposure or carrier rescucitation because these players won't be having Bosso at heart and do not understand the culture of Bosso as to them they will be at work like all Mashonaland people from a politician to a sweeper who don't care about the development of Mthwakazi but only care about the rewards they get from Mthwakazi. I know some will be quick to say football is now business and a source of Income but I think
like in corporate world it's better we have our own sons from Mthwakazi donning Bosso colors because they won't betray the people's team. We can't have majority of players at Bosso being outsiders and expect positive results. How many players at Dynamos are from outside Harare or to be precise from Bulawayo?
Bosso was known for its sound junior players no wonder why it produced quality players like the flying Elephant Peter Ndlovu and many more. This was the culture of Bosso by then.
The destruction of Bosso didn't start with Philiph Chiyangwa alone but it started with Leo Mugabe who was also the ZIFA President on a ZANU PF ticket, we remember him for causing Bosso ban from participating in CAF games after he had submitted a report to the then CAF President Issa Hayato that Bosso fans were hooligans ,I vividly remember the interview which was conducted by our respected then journalist Ezra Tshisa Sibanda where Leo Mugabe had outrightly claimed that he was going to defend Bosso as the ZIFA President not to face the wrath of CAF, it took Ezra to embarrass Leo Mugabe when he first interviewed him and he declared that Bosso won't be banned, Ezra had to interview Issa Hayato live on radio who was represented by his secretary because Issa Hayato had a problem with English and the secretary read out the damning report from Leo Mugabe the then ZIFA President and eventually Bosso was suspended from participating in CAF games for some years.
Leo Mugabe was very much embarrassed and I listened to that interview where he asked for an apology from Ezra for exposing him and Ezra as bold as he was quote saying" Liyazizwela bakwethu ucela i apology engingasoze ngimnike yona," and indeed he never apologized true to his words.
Then came Leslie Gwindi who was the then Premier Soccer League Secretary general and Dynamos supporter who tried in vain to suspend Zenzo Moyo and Dazzy Kapenya from a match that was to pit Bosso and Dynamos claiming that the duo had accumulated three yellow cards and it took the bravery of the then charismatic chairman James Mangwana Tshuma to stand his ground and ordered Zenzo Moyo and Dazzy Kapenya to play and subsequently Bosso mauled Dembare 2-0 if my memory serves me well and the duo were on top of their game, much to the embarrassment of Leslie, Bosso went on to lift the championship, and to the late James Mangwana Tshuma I say may your soul rest in eternal peace, indeed Bosso has gone to dogs. We will always remember you for the good you did for Ezikamagebhula.
Bosso is the only institution probably in the country to own Fixed assets in form of buildings and vehicles through the then sound leadership of Ndumiso Gumede. The current leadership from board of directors to successive Executive committees are indeed mercenaries who are enriching themselves from Bosso proceeds.
How can the current Bosso executive keep the current coach Ackbay after having declared through the media that he is not going to renew his contract when it expires in December without their consent, it is because he is also a mercenary who has enhanced his CV through coaching Bosso yet he was a boozers coach in his native country.
The current Bosso executive ignored their sons like Rahman Gumpo and others who have better CVS than Ackbay and have a better understanding of Bosso, surely Ackbay cannot be better than Rush ,check his performance at Chicken Inn. I also feel that our local coaches were going to be less expensive compared to Ackbay.
The current executive were also at it again to fail to deal with the issue of Cosmas Zulu and Amin Soma Phiri professionally, only wait for Ackbay to scream and say Soma Phiri is sabotaging him which eventually led to Soma resigning because he saw it coming that the executive was going to fire him, the best decision by the executive was to treat Soma and Zulu in a similar way so as to allow sanity and stability to prevail but alas its blunder after blunder.
My recommendations will be an overhaul to the board of directors, current executive committee, technical team and players,and the revival of sound Bosso Junior policy. I don't care what will people say as am also a stakeholder at Bosso because I am a Mthwakazian and this is the team I supported during my childhood from my rural home listening and supporting it through our family Tempest Radio without even knowing the players physical up to the time I came to stay in Bulawayo in 1991 when I came for my Grade 7 at Ross Camp Primary school and this is the time I started to watch Bosso live at Emagumeni with my cousin brother Sipho Khumalo who was four years older than me where we would go to Goveya wholesalers and Distributors to order Freezits that we will then sell at Emagumeni and we used to make good monies . Lafa iqembu sibhekile.
IBosso lilifa labokhokho bethu yikho kuphela esesisele lakho okuhlanganisa abantu bakithi bakoMthwakazi.
Mqondisi Moyo- MRP President and a staunch Bosso supporter.
Source - MRP President
All articles and letters published on Bulawayo24 have been independently written by members of Bulawayo24's community. The views of users published on Bulawayo24 are therefore their own and do not necessarily represent the views of Bulawayo24. Bulawayo24 editors also reserve the right to edit or delete any and all comments received.