Opinion / Columnist
AmaKhumalo conference and Ndebele historians dismiss Nyamande claims
11 Sep 2017 at 15:42hrs |
Views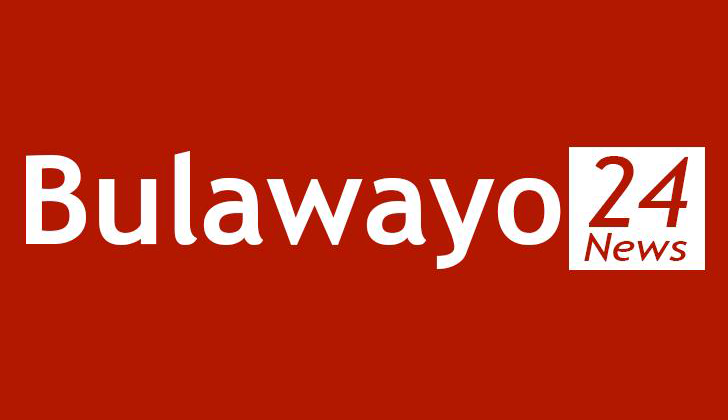 The AmaNtungwa (AmaKhumalo) Conference, which is the only legitimate voice of amaKhumalo as a collective, has dismissed claims by the so-called King Lobhengula Royal House that a descendent of Nyamande should be heir to the throne as sponsored sour grapes. Recently through media interviews and flyers, some people claiming to be the sole authority on who the next Mthwakazi king should be have attempted to dismiss the selection of Bulelelani Lobhengula Khumalo, the son of Humphrey Mncedisi, son of Patrick Fana, son of Rhodes Mpango, son of Njube, son of King Lobhengula, son of King Mzilikazi as Crown Prince. They are advancing a Nyamande candidate claiming the Nyamande was the last Ndebele king.
"The myth that Prince Nyamande was a Ndebele King for 33 years (1896 - 1933) is as cruel to human intellect as it's twin myth that Lobhengula's house had the exclusive right to determine who becomes the next king to the complete exclusion of all other Khumalos. The substandard nature of these claims underlie a desperate attempt to stop a people's movement. It is informed by greed and a ridiculous sense of entitlement. It is the wildest possible figment of imagination", said Ayanda Khumalo, Secretary of the AmaNtungwa Conference.
In a radio interview on Sunday evening Peter Zwide Kalanga Khumalo said only he and his Lobhengula family had the right to determine the future King. He said all other Khumalos had no role to play.
Experts are weighed in dismissing the basis of the claim as ridiculous at the least. "It is not true that Nyamande became king from 1896 to 1929. Of course in 1896 there were attempts to install a king as part of revival of the kingdom. Nyamande emerged as a claimant. After the Matopos Indaba Nyamande became a chief. He worked hard to mobilize the Ndebele in his bid to get back cattle that were confiscated from King Lobengula. It's inconceivable and totally absurd that a king would not have featured prominently in the 1896-97 War and post-War negotiations even with the most insidious of cover ups", Prof. Sabelo Gatsheni - Ndlovu weighed in.
Remember that Cecil John Rhodes met izinduna at Matopos Hills and there is absolutely no record of a King Nyamande existing at that and subsequent times. Nyamande's role in Matabele Home Society and his missions to the UK were not as a King but as a Prince and Chief, he went on to say.
Equally dismissed by experts was the claim that only the Lobhengula house had the exclusive right to determine the next king. "The idea that you can exclude other Khumalos from the selection process is foreign to our culture and without any historical precedents and justification", said renowned historian Phathisa Nyathi. All Khumalos are one when it comes to the process. The selection of the Crown Prince is a prerogative of all Khumalos in their generality, he said. Mr. Nyathi also rejected assertions that Nyamande had been the legitimate King of the Ndebele for 33 years.
"There are no official records to that effect. Nyamande did campaign for a Ndebele Homeland especially after the death of Njube in 1910. After all the sending of the three princes (Njube, Mpezeni and Nguboyenja) to South Africa by Cecil John Rhodes was to make sure the kingship was not revived", he added.
Previously, this claim was dismissed by other experts in Ndebele history. Addressing a spectrum of Ndebele royalists who had gathered to meet Crown Prince Bulelani Lobengula for the first time in Midrand, Johannesburg, the late Prof Misheck Matshazi (who spent many years at Fort Hare University) advised his fellow tribesmen that their future king was none other than Prince Bulelani Lobengula.
He further remarked that " Cecil John Rhodes took the King's Royal children to the Cape Colony as a ploy to neutralise any chances of the revival of the Ndebele Kingship. Rhodes specifically left Nyamande out because he was not a royal son ( because he was born prior to King Lobengula's coronation as king)". Furthermore, he gave the examples of King Mzilikazi's sons like Mangwana who were also older than Prince Nkulumane but could not qualify for kingship owing to the fact that they were born prior to Mzilikazi becoming Ndebele King.
While claimants to the Ndebele throne have been sprouting and increasing by the day, experts and observers have said only Bulelani Lobengula Khumalo can legitimately and realistically become King on the basis of Ndebele culture and traditions. Their view is that the Monarch can only be revived from the descendants of Lobhengula who was the last King. Bulelani is a descendant of Njube, son of King Lobhengula. His forefathers are the ones who established the Highlanders Football Club.
Source - Colls Ndlovu
All articles and letters published on Bulawayo24 have been independently written by members of Bulawayo24's community. The views of users published on Bulawayo24 are therefore their own and do not necessarily represent the views of Bulawayo24. Bulawayo24 editors also reserve the right to edit or delete any and all comments received.