Opinion / Columnist
Mzilikazi II's speech that terrified Mugabe regime
13 Sep 2017 at 15:25hrs |
Views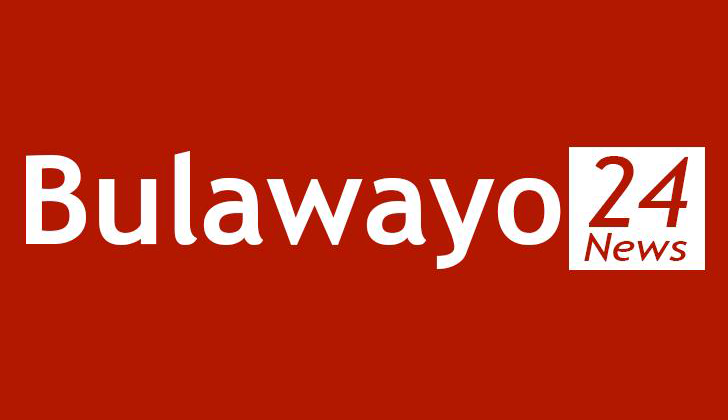 We are a generation that has never known what freedom and peace are as we perpetually live in fear and pretence as we try ever so hard to please our colonial masters and their families. Our freedom and our peace is defined for us by Zimbabwe.
When recently I was forced to sit for hours at Central Police Station in Bulawayo in their notorious "law and order" section, I saw one of the police officers carrying a notebook written; "Notorious Activists".
You do not find such notebooks anywhere in the world except in notorious oppressive dictatorial regimes or colonialists. How can you label someone notorious unless you want to justify your notorious, unlawful actions against that citizen.
When Zimbabwe trains, arms and deploys an exclusively Zimbabwe/ Shona army into Matebeleland to murder, maim, rape, abduct, destroy and displace Ndebele people, it is something to joke and brag about at Shona political rallies to thunderous applause. The perpetrators are called "national heroes." But when the Ndebele people cry foul, Zimbabwe calls it treason and labels us "notorious activists".
Then they send their Zimbabwe/Shona police and their sympathisers, armed with guns and dogs to arrest and harass us. They say we are disturbing their peace. This whole Zimbabwe project as a unitary state with Matebeleland is indeed a very bad joke and a farce.
As Ndebeles both individually and nationally, we have lost far much more under Zimbabwe, including lives, than we did under the white colonial masters. This Zimbabwe name guise has cost us far too much. We can no longer continue under this white man's error of Rhodesia, who is fooling who? For how long can we continue under these murderous, torturous, foreign tribal regimes and still remain sane? Why is it necessary to do so, to what benefit of ours and that of our children? What is the meaning of all this nonsense?
Not only are we a homeless people, but also stateless; and a people with no voice and with no rights whatsoever in their own country. People have taken our jobs and our businesses, all in the name of Zimbabwean; they have taken our land, our houses and our resources, all in the name of Zimbabwean.
They have taken our right to self -determination, all in the name of Zimbabwean. And when we stand for our freedom, they send their police and security agents to arrest and harass us, all in the name of Zimbabwean. They say they are servicing the Zimbabwean constitution which says "we" are under a unitary state.
Let history vindicate us. Until the destruction of our kingdom by the British in 1893, Matebeleland was a well constituted sovereign state under a king with a well organised, disciplined and feared nation. Not until 1922 did the white settlers temper with our sovereignty when they voted to join our country to Mashonaland in a whites only referendum. Then they put it in their constitution in 1923. "Pho singena ngaphi thina khonapho entweni zamaKhiwa le?" What is it about Matebeleland that is so constitutionally Zimbabwean than was the Southern Rhodesian constitution of 1923. The Union Jack was peacefully hoisted in Mashonaland on September 1890, In Matebeleland, the B.S.A.Co only hoisted their flag after our conquest in 1893.
The reason for the War of Liberation was to correct the colonial ills and to restore whatever was destroyed by that system. By God's grace, the mighty ZIPRA was inspired by the "spirit" of King Mzilikazi to fight with great determination. However because they fell short of the restoration of the Kingdom of Matebeleland, so many of them died in Zimbabwean prisons and barracks and in their rural homes after the "so-called" independence. Gukurahundi, marginalisation and displacements happened only in Matebeleland because the major ills of colonialism remained. If this can be called independence, which part of it is worth going to war and dying for?
Since the day they destroyed our Kingdom the imperialists have kept certain people within the Ndebele nation on their payroll with a responsibility to make sure that Matebeleland remains under the "rule by conquest" forever. These people include some members of the Khumalo family, some politicians and some so-called intellectuals. Without God the people of Mthwakazi have no iota of a chance to ever even smell freedom.
There is too much legalised trickery and too much ruthlessness, and a people divided by little pay cheques from their imperial masters and more than willing to lie and kill their brother in order to please their masters. There is too much evil and cold heartedness. The suffering of their people cannot touch their cold hardened hearts anymore. People are more than prepared to sacrifice their own and protect evil just to earn a little money. Some of our people who are members of the Zimbabwean "security agents" have allowed themselves to be used murderously against their own all in the name of constitution and job.
I am here today to deliver this very timely message from the Almighty Father to His beloved people of Matebeleland. Jehovah God is saying to you today that; "Fear not you abused and defenceless Mthwakazi people, it is your Father's good pleasure to restore your Kingdom". It is God's purpose and will to give you back your kingdom that was destroyed by the British as well as your country that was annexed by Mashonaland.
I am aware that it is not all of us who believe in this God and that is very okay by me, but our situation demands all the friends we can get. It is too complicated for pressure group work, the philosophizing of academics "leSintu nje". What an honour to us the despised and hated since the days of Cecil John Rhodes and Starr Jameson's propaganda, for the Everlasting and Almighty God to call Himself our Father. Because of God we are finally coming out of this "valley of death". It is not important now whether we know him or not, but I personally know Him.
When God gets involved in a matter, it does not matter who else is involved. With Him victory is always certain. This is the God who has anointed me King over His beloved people of Matebeleland and inspired me to free them from all this tyranny and oppression. Now because God is involved and His servant the King is now a reality, the 124 years of loss and suffering is now finally being overturned. Fear not Mthwakazi, it your Father's good pleasure to restore your Kingdom.
Finally I want to give you this very important advice as the Ndebele nation, uMthwakazi omuhle ondlela zimhlophe. Your freedom did not come cheaply on a platter. It was very costly and God Himself paid for it because He loves you. I also come from Him, I was not chosen by any committee or person or family. So as a nation you are a special people to God even though this may not be clear to you now. God has created you for a very important and very specific purpose and your purpose is different from others irrespective of the colour sometimes.
We are not here to copy other nations but to lead and contribute exceptionally to the world in our given area. I know what I am talking about because I am the King and Leader of this nation. The only way to keep your kingdom and your freedom forever is to focus on this purpose and to reverence the God who paid for and inspired your restoration.
The only way for you to prosper and to live in peace as a nation and as families is to reverence the God who paid for and inspired your freedom and restoration and to focus on your purpose. For you to be a significant and respected as a nation in this fast changing world, you will need to reverence the God who paid for and inspired your freedom and restoration and keep the purpose of Mthwakazi. Shallow, insecure and jealous leadership would be a fatal mistake. We can no longer afford to lose our freedom and our kingdom. Now we will keep it forever.
Real work begins in earnest today. Now I have the Royal Interim Council in place. I honestly do not know how many more turns we are to take before we finally rid ourselves of all these timewasting obstacles, but what I know is that it will be soon. So "Fear not Mthwakazi because it is your Father's good pleasure to restore/ give you back your kingdom". Your King, HRM King Mzilikazi II is now fully anointed and fully authentic.
I thank you all for coming and for your endorsement of my Kingship. It takes wisdom to be able to see beyond intimidation, propaganda, lies and fake programmes. I am asking for your unwavering love and loyalty to your King and Kingdom always. I also ask for your love respect and unwavering support to the king's Council.
I love you all and I bless you.
It is time to make my declarations as the King of the Restored Kingdom of Matebeleland/Mthwakazi.
Source - Royal Information Department,
All articles and letters published on Bulawayo24 have been independently written by members of Bulawayo24's community. The views of users published on Bulawayo24 are therefore their own and do not necessarily represent the views of Bulawayo24. Bulawayo24 editors also reserve the right to edit or delete any and all comments received.