Opinion / Columnist
Patrick Lumumba: How to become a Colonial Constable
17 Sep 2017 at 09:54hrs |
Views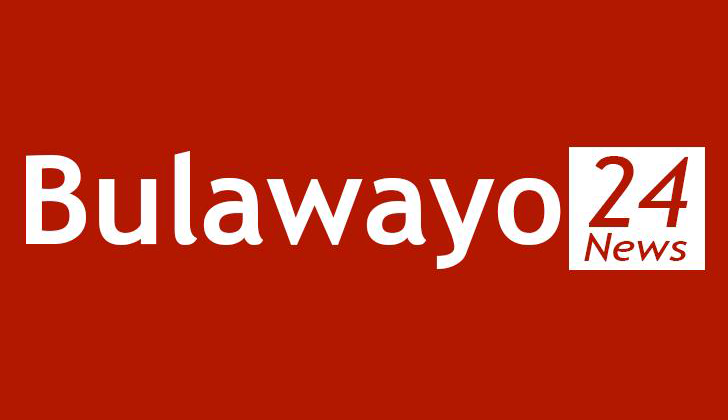 Patrick Loch Otieno Lumumba does not only speak on African solutions for African problems, he raises hell and does not let any sleeping dogs lie. The Kenyan Pan-Africanist lawyer and judge does not take prisoners when it comes to calling a spade a spade in critiquing leaders and calling them out of their corrupt and thieving ways that have let the world down.
There is no doubt that Professor Lumumba has the poor and down-trodden African masses at heart when he confronts the mighty and high among African leaders. Gifted with fire eating oratory skills and cutting baritone voice, Lumumba is only a good interlocutor if he is on your side and advancing your cause, not when he puts you on the firing line of his machine gun mouth.
He has been described as the legal mind that has kept the Kenyan and African political establishments awake with his scathing critique and no holds barred naming and shaming of leaders. For that reason, Lumumba is today one of Africa's most important public intellectuals and champions of social justice. He has held the position of Director of the Kenya Anti-Corruption Commission and he presently is the Director of the Kenya School of Laws.
His superior education, a doctorate in Laws of the Sea from the University of Ghent in Belgium and a leading African legal mind gives Lumumba power, privilege and attention wherever he goes and that makes his work important and also dangerous. He is, in truth, not the first African intellectual to isolate African leaders, Africans and African governments for criticism and scathing descriptions.
There is a long generation of public intellectuals like Chinua Achebe, Wole Soyinka, Ngugi wa Thiongo, Paul Tiyambe Zeleza, Jack Mapanje and other African thinkers that had to go to exile to escape the wrath of their governments that they haunted with volcanic critic and scathing satire. What is special and therefore very dangerous about Professor Lumumba's brand of political and intellectual critique of Africa, African leaders and Africans, is the way in which he easily lends himself to the role of a colonial constable who uses his rare and superior intellect and stature to multiply and amplify colonial stereotypes about Africa and Africans.
As a venerated Professor and distinguished lawyer and judge he carries communicative privilege and political stamina, he is a role model, to the extent that even his mistakes and misdirections may be eaten and swallowed as wisdom and law by the uncircumcised. It is important that such political and legal voices like Lumumba are carefully and closely listened to and watched, peradventure their own limitations lead many astray. Vigilant Pan-Africanists such as Chinweizu, a Nigerian decolonial intellectual, as early as the 1960s gave such icons as Wole Soyinka a torrid time, criticising them for using words and language in Africa about Africans that benefited rather than confronted the British Empire in the continent. In that decolonial gesture as that of the Bolekaja critics, Chinweizu and his critics, madness in great Africans must truly not go unwatched.
Of political hygiene in Africa
Of the books, the actual emblems of the intellectual vocation, the talismans of the trade, Professor Lumumba has many. He is copious, prolific and wields criminally lucid prose. There is a flourish of legal and political literature from his busy desk that the African academy cannot ignore.
Prominent in most of his books about Africa is the theme of "political hygiene" in Kenya and in Africa at large; on the same theme he has delivered many a fiery speech. For those students of history and politics in Africa that read their Africa well, the theme of political hygiene and political sanitation in the African continent is traceable to that African walking library, the late Ali Mazrui who in 1970 wrote a piece for the journal of African and Asian Studies demanding and describing "political hygiene and cultural transition in Africa."
The interesting and also problematic political critique of Ali Mazrui is perhaps a subject for another day, its own good day for as he described himself Mazrui's intellectual and political life was "a long debate," he was a true supermarket of contesting and contested ideas and insights, he was simple but not simplistic.
When Lumumba pursues the theme of sanitation and cleanliness in African politics he crushes and smothers his subjects, something that Ali Mazrui was way too critical to be careless about. Not so with Lumumba. The African leader is an incorrigible thief and a corrupt scoundrel.
Once Lumumba insinuated that Africa was poor and backward because Nigerians are too corrupt and dirty thieves. In Africa thieves elect other thieves to power and thievery is therefore rewarded and promoted in the continent as a political culture and a philosophy of life. Lumumba does not only deliver his speeches, like any gifted orator who knows his job well, he performs them, he is dramatic and spectacular, and words obey him.
In politics as it is in philosophy one can be true and still not be correct in what he says. Yes, truth is not simply right. Like all other expert and trained communicators, Lumumba should know better about audiences, the theatre and the gallery, who are the people that relish in his delivery and who are those that are wounded and why. Lumumba speaks at the dear expense of Africans and Africa, and his otherwise constructive critique has lost its constructive for destructive, a Grade One student in Africa might lose confidence forever in being African after listening to a treat by Prof Lumumba judges Africa unkindly.
Students of language, discourse and political communication will point to it that such words as "hygiene" and "cleanliness" are important words in life but carry a lot of colonial baggage. In the language of colonisers and enslavers, the African was a dirty object that needed sanitisation and cleaning. To give body and power to such terms in trying to constructively critique Africans and African leaders is to play the political and historical ball all wrong at the wrong place and wrong time.
Lumumba feeds into, from and confirms colonial stereotypes about Africa and Africans, a sin that African men and women of letters and laws should not be complicit in. The reason why Lumumba's critique of Africa and Africans is spreading worldwide like a wild international fire is not simply because of his obvious mental gifts or relevance in world politics, no. His insults of Africa and Africans please white supremacists and racists who have found in Lumumba an eloquent colonial constable who can express crude racism on their behalf.
This is not to hang the professor out to dry, to throw his baby of critique together with the water of his message, no, but it is to throw this very baby away first that we need, Lumumba is wrong in blaming all problems of Africa on Africans. That Africa is largely what it has become because of slavish and colonial underdevelopment still remains a truism even as African leaders have sinned against Africa, sold the proud continent to the proverbial dogs, in corruption and incompetence that smells to the high heavens, nauseating the very gods.
African critique of Africa
The first crime and the first corruption of all centuries is perhaps the enslavement and colonisation of one people by another for whatever reason. For that reason, African intellectuals in the name of their intelligence can satirise Africa and critique African leaders for their thievery, political violence, laziness and other sins without lending weight to colonial fictions and myths about Africans.
The point Lumumba misses by a wide margin is that some African leaders were shaped in the way they are by colonial education systems and ideological indoctrination, hence the way they have led Africa astray. African leaders deserve to be bashed for their crimes against Africa and humanity, and that bashing does not have to defend the colonial and slavish wound that all Africans and all black people in the world suffer.
Africans exist in a political and legal world system that was not designed by Africa, where a world system was imposed on the continent in violent historical colonial encounters from which the continent may not recover soon. Speakers like Lumumba might think that we must be done with issues of slavery and colonialism by now, in 2017, but evidentially issues of slavery and colonialism are not done with us yet.
The beginning of any durable critique of Africa and Africans should begin with a baptismal observation that Africa produces its own history not under conditions and circumstances designed by itself, and Africa has been shaped by a cruel history conducted by its enemies and exploiters. Politically and philosophically, such critics of Africa and Africans as Professor Lumumba should be born again. That his name sounds like that of Patrice Lumumba should help him think again. Given his social power, intellectual influence and political example, Lumumba should be corrected as he is a powerful wrong model that enemies of Africa might use to do Africa down even more.
-Cetshwayo Zindabazezwe Mabhena writes from Pretoria in South Africa: decoloniality2016@gmail.com
Source - zimpapers
All articles and letters published on Bulawayo24 have been independently written by members of Bulawayo24's community. The views of users published on Bulawayo24 are therefore their own and do not necessarily represent the views of Bulawayo24. Bulawayo24 editors also reserve the right to edit or delete any and all comments received.