Opinion / Columnist
Cabinet reshuffle a reward to bootlickers and blow to the economy
09 Oct 2017 at 18:52hrs |
Views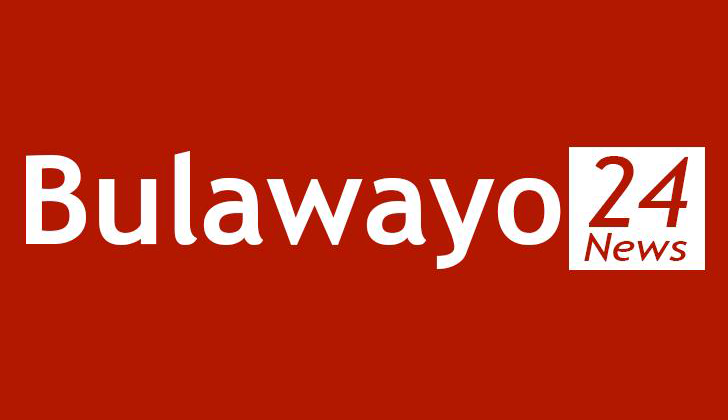 Do we need a cabinet reshuffle or what? What exactly is Zimbabwe expecting? If I may ask someone calling for vendors to leave the streets of Harare because they are involved in illegal vending, my question is how do you expect 90% of your population to survive without proper employment? Most people have resorted to vending because of unemployment and other economic challenges.

We have people who have gone for more than 4 days without proper meals, so do we need a reshuffle to please bootlickers or we need a reshuffle of the entire Government system.

I've been wondering what exactly is taking place, Zanu PF infighting has over shadowed the economy of Zimbabwe, and with the level of infighting in this country we are heading for a disaster. There is nothing exciting on the current reshuffle promised by His Excellency.

What we are likely to witness is a major show down between the G40 and the Lacoste team led by ED himself. I see this a s a political gimmick given the under performance of our economy, there are no major economic activities in our country, this is Zanu PF's political gimmick of trying to divert people's attention and so far it has worked to their advantage.

So far so good for them, they really know that the economy is very dry, liquidity crunch is serious, we have serious cash shortages, and the best solution is to divert people's attention and it has worked because so far we are 6 months away from the national election, no meaningful reforms, nothing at the ground.

ZEC is not prepared to run the elections efficiently due to shortage of resources and the best way is to divert people's attention. Come back to the G40 saga I foresee ED retaining his VP post and off course he will lose the justice ministry probably to Chinamasa, and Zhuwao may be elevated to Higher education or other important ministry, Obert Mpofu is likely to retain because mainly he is a key person in Matabeleland and Mugabe can't afford to lose him at this hour.

Opah Muchinguri is likely to be sacked considering that she has aligned herself with the crocodile; it will be difficult for her to survive the chop.

Supa may lose his post as well because of under-performance. The worst minister we have ever had is Supa Mandiwanzira; he has done nothing to that key ministry.

ICT is a key ministry on economic development but what we have witnessed is rampant corruption in the ICT sector. Supa was accused of embezzling 200 000 USD which was not authorized and he bought a fancy car, which he failed to give a proper explanation in parliament.

Mugabe was not happy with that, but let's wait and see what will happen. I foresee Gono bouncing back to the most powerful ministry (Finance), mainly because he managed to save the situation during the economic meltdown in 2008, and this could be a reward for maintaining loyalty to Mugabe.

What matters most with Mugabe is not performance but loyalty. There are several people who were very competent they were shown the door, people like Simba Makoni, Nkosana Moyo who resigned on voluntary basis due to pressure and other key people.

Kudzai Chipanga is likely to be rewarded a ministerial post mostly the youth ministry. Chipanga has worked so hard in bootlicking and a reward may soon come in the form of a ministerial post.

My question is now when is Mugabe going to address the issue of the economy? What we have witnessed is economic meltdown, corruption, theft and looting of national resources, so when is he going to address those issues? I've never seen anyone going to jail in Zimbabwe because of corruption.

Had it not been Mugabe himself, Moyo could be in jail by now after swindling ZIMDEF funds worthy 400 000 USD. It was going to be suicidal for Mugabe to remove ED considering that Zanu PF is going towards election and looking at the reaction of the war vets, Lacoste team, this was going to be a signal that Mugabe was automatically going to lose Midlands province and Masvingo to the opposition.

He may not like Mnangagwa now but because those two provinces are critical to him he may retain his VP post for the sake of watershed elections in 2018.

For now ED is safe but he is likely to be isolated in the cabinet because G40 is likely to be dominant i9n the cabinet especially the most influential posts such as finance and information.

Jonathan Moyo is likely to go to information ministry considering that we going towards elections, Mugabe maybe preparing for elections now, so he needs a powerful person. Mushowe is likely to lose his post because of his arrogance to people especially stakeholders in the media.

How then do we draw the line between the economy and bootlickers? I thought Mugabe would take this opportunity to reshuffle his cabinet, and forward a strong team, then resign immediately and put someone who is energetic, and this would save his battered image and legacy.

We are likely to witness a lot of purges country wide and most Lacoste members will not be selected in the primaries. If Mugabe is not careful this could mark the end of his political career.

In fact we are sitting on a danger zone because security wise as a country we are not safe at all considering the in fights they may turn into a war zone and this country may witness a civil war if we are not careful.

Most investors have packed their bags and most of them have withheld funding for fear of losing their assets and money.

How do you run a country in such an environment? ED may survive the chop now but come after elections, he needs to open his eyes carefully because we are likely to witness a lot of drama, and as events unfold, the next Zanu PF elective congress may be very dramatic.

Tinashe Eric Muzamhindo writes in his personal capacity as the head of SIPAR TRUST (Southern Institute of Policy Analysis and Research) which is responsible for Policy Research and Analysis.

He is also an academic and development analyst.


Source - Tinashe Eric Muzamhindo
All articles and letters published on Bulawayo24 have been independently written by members of Bulawayo24's community. The views of users published on Bulawayo24 are therefore their own and do not necessarily represent the views of Bulawayo24. Bulawayo24 editors also reserve the right to edit or delete any and all comments received.