Opinion / Columnist
Infiltration, GNU positions, renders them ineffective
12 Oct 2017 at 18:35hrs |
Views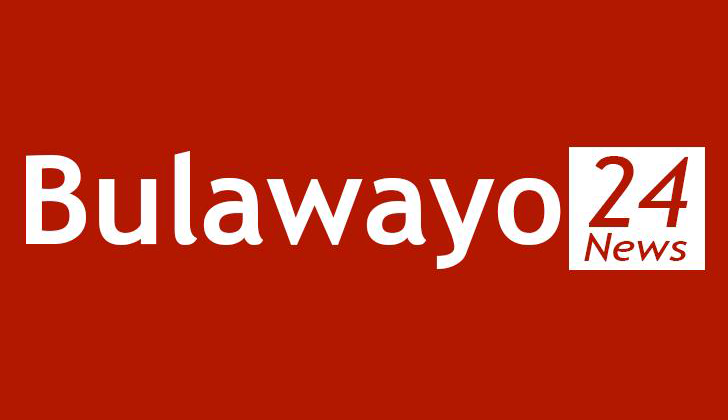 Opposition needs to sit down and reflect on the past, deal with their mistakes and then re strategize for future elections. Nothing to celebrate because, another Baba Jukwa is in the making of the opposition within. In fact most of these guys they already know the figures and margin of how opposition is going to lose to the ruling party. I'm sorry to say this, but the truth is we have a real problem in this country. We have an ineffective opposition in this country.
Zanu PF is very relaxed because they don't have any competitor and they really know that come 2018 they will march to State House with no obstacles on the way.
Morgan Tsvangirai was warned not to join the GNU way back in 2008 because Zanu PF has all the politics on their fingertips and when these inexperienced opposition members joined the gravy train they dipped their finger in dirty deals which rendered them ineffective.
Honestly today Tsvangirai stays in a state mansion and he hasn't paid for it fully and it is an obvious case he needs the house and because of that Zanu PF is aware that he needs the house and they have already set traps for him.
Why did Tsvangirai accept the house at first when he knew that for you to get a house you need money to purchase for it? Till to date no explanation has been given yet concerning the highlands mansion. For me there are more dirty deals to do with GNU which if they are exposed some people will go to jail.
Mugabe and Zanu PF know that very well and they are using that as a tool to silence and weaken the opposition. The Tsvangirai and MDC of 1999 and is no longer the Tsvangirai and MDC of 2018, my simple question is what really happened? There are several questions than answers concerning to this.
My analysis is when MDC T joined Government in 2009 a lot of things transpired. There is more to it, look at Khupe and crew the way they are behaving there is a lot to it, look at Abednigo Bhebhe, look at Eddie Cross, look at Biti, look at Welshman Ncube the so called vibrant guy today where they? I have a strong feeling that there is more to it than what we have seen.
Where did these guys get houses, stands within a short space of time? I've nothing against Tsvangirai or him getting a house, full package but I think he played in the hands of the enemy.
Several MDC officials were seen driving posh cars, living large just from a mere income of minister raises a lot of eye brows.
Today we have a serious problem, these are the same guys who are calling for reforms, these are the same guys who are calling for ZEC to be transparent, these are the same guy who are no longer the same and most of them are no longer the same we knew before they are even failing to condemn corruption because they were part of the same deals.
The moment they raise their eyes they are served with their dirty files. Come 2018 it is Zanu PF all the way to State House, plot number 1 because we have ineffective opposition.
The other main challenge opposition is infiltrated at the highest level which makes it difficult to speak with one voice.
Look at the way voter's registration is being handled, we are almost six months away from a crucial election, no reforms, they can't even stand up and say anything because they are staying in glassy houses, and they can't throw stones on Zanu PF lest they will be exposed.
We have an opposition that is busy sitting in the terraces watching the Zanu PF in fights and they are enjoying instead of making use of that opportunity to regroup and strategize, they have been weakened, and the reason why Zanu PF is busy having so many fights towards such a crucial election they really know that we don't have a crucial election, do you think if it was 2000, or 2008 or 2013 they would do that, let me assure you even if ED is removed from the VP post towards election Zanu PF will still romp to victory.
Right now when the opposition tries to come up with a demo, it is weakened, there is nothing that they organize that has ever become successful because, one they are heavily infiltrated to highest supreme body of their party, and two they have been weakened the moment they try to raise their heads some of them if not most of them they have dirty files in their hands, their hands have been deeped in dirty deals which renders them very ineffective.
For now my analysis is opposition will be effective in 2023, not now, for now it is high task and mountain to climb because we don't have a real opposition in this country.
Most of these former ministers they can't speak now because they know they have skeletons in their cupboards.
Tinashe Eric Muzamhindo writes in his personal capacity as the head of SIPAR TRUST (Southern Institute of Policy Analysis and Research) which is responsible for Policy Research and Analysis. He is also an academic and development analyst. He can be contacted at southerninstitutepar@gmail.com
Source - Tinashe Eric Muzamhindo
All articles and letters published on Bulawayo24 have been independently written by members of Bulawayo24's community. The views of users published on Bulawayo24 are therefore their own and do not necessarily represent the views of Bulawayo24. Bulawayo24 editors also reserve the right to edit or delete any and all comments received.