Opinion / Columnist
Decoloniality and critical encounters
15 Oct 2017 at 11:23hrs |
Views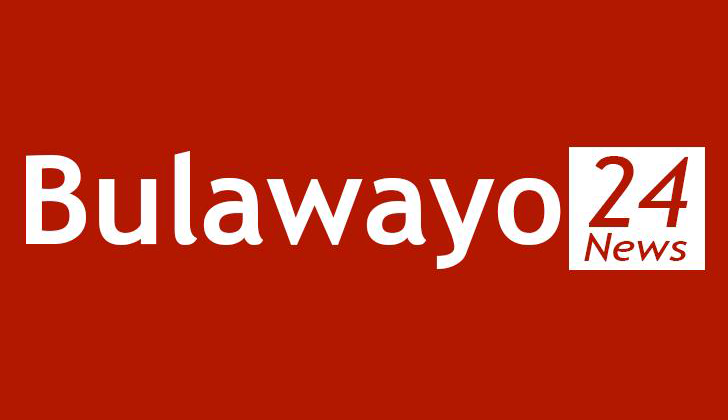 I found my sorry self in the unenviable position of addressing the Pharisees of quality and standards in South African higher education.
The police officers and magistrates of the academy. The Council of Higher Education (CHE) convened the Forum of Deputy Vice-Chancellors, a collective of hard-nosed academic administrators from all the South African universities.
Mine was a keynote address in name but a trial in actuality, the university leaders wanted to know what decoloniality is and what its agenda was in the troubled South African academy where students had begun spelling out what and how they wanted to be taught.
It was on 11 June in 2016 at the University of Pretoria. I relish audiences, especially inconvenient ones, the sceptics and the cynics.
Being the son of a school headmaster and an Anglican preacher, I literally grew up a witness to assemblies, audiences and congregations of different kinds including weddings and funerals.
What my father Joseph William did with words, be it verses in church or proverbs in community meetings, was the stuff of pure witchcraft, words obeyed my father and he ordered them about like his servants.
My father spoke in maxims, axioms and aphorisms that he accompanied with punchy gestures and handy performances.
Besides the theft of communication skills from my late father's archive, I have been brought up by an army of influential and eccentric teachers and mentors from whose library of skills and methodologies I still richly benefit.
I possess a cocktail of skills of observation and argumentation that a monstrous preacher and a collective of teachers rubbed onto me over years and so do I consider audiences game and sport. My father and the collective of my former teachers are still the invisible but present giants on whose shoulders I stand before every audience.
I still hear Linford Dube, my high school Zulu/Ndebele teacher remarking "Jaha, hlaziya uhluze ngobunono, ukuwumana lokubhodabhoda akufuneki," meaning I should do refined analysis and critique and not waste words and time.
Donald Zibonele Matewe, my literature teacher, and a true wordsmith, diction as the choice of words and vocabulary as the organisation of phrases and sentences were weapons in the war of ideas, in literature and verbal dialogue.
The late Njabulo Ndlovu, G. Bond as we called him, the Divinity teacher who prophesied my professorship, the art of true intellection was based on one demolishing himself, critiquing his own position before the opponent does and then defending the elected position, leaving the defeated adversary with no armory. Rino Zhuwarara was a riotous debater who scattered arguments before the opponent creating an uncontestable forest of ideas in which the loser got lost, never to be found in the jungle of thoughts. If there was a shy but firm interlocutor, it was Kimani Gecau, the exiled Kenyan intellectual whose every argument was prefixed with "it seems," or "possibly" and "maybe" as if he was not sure of his well-researched points of view, in the process whatever opponent was given a long rope of humble words with which to tie and hang themselves as the Fanonian and Marxists academic went on teaching. Gecau taught weighty ideas and used humility as a rhetorical weapon, and a lethal one.
The Inconvenient Audience
South African deputy vice-chancellors are as troubled as they are troubling, a difficult and embattled lot. They are caught in between rioting students and an imposing university system that is rigid, unforgiving, thankless and burdened with coloniality. There I was, a member of Africa Decolonial Research Network (Adern), a proponent of decoloniality, a true anti-Christ before a whole council of sceptics and cynics, and a few necodemuses that are decolonial by night and are forced to be conservative by the day to keep their jobs in a cruel system that is still controlled by white supremacists and racists.
Making matters worse has been a tribe of lazy intellectuals and opportunists that have given decoloniality a very bad name, circulating it as an ideology of hatred and a philosophy of revenge when it is a philosophy of liberation.
In this tribe are nativists, xenophobes, racists and cheap sophists that want to speak for decoloniality but do not care to read about it and understand its critical contours and political gestures.
These are the true enemies of decoloniality who use its name to practice its opposite, coloniality. With South African students being students and frequently throwing stones, burning buses and libraries even, decoloniality became the perfect scape-goat, a philosophy of nihilist violence, in the eyes of some university administrators.
Student violence in South Africa has nothing to do with decoloniality but everything to do with the historical culture of violence and political sabotage in the country, the political philosophy of "rendering the country ungovernable by any means necessary" that was used against the apartheid regime is still in sway in Mzansi.
Protesters, be they students demanding free higher education or villagers demanding electricity, water and toilets are always prepared to do burning and looting. Looking at me with a mixture of interest and suspicion, located right in the front in the audience, was my own deputy vice-chancellor, eager to hear if I was going to drop a single word in support of student riots and the burning of buildings, waiting for me to be the unfortunate Lucifer that crucified himself on his own cross, the mouth that ate itself. He was waiting to gather evidence, possibly, of my crime of soiling the good name of his university. I was on trial.
The difficult interlocutor
My job was actually easy. There was no event or incident. I just explained decoloniality and its concepts and underlined why as a philosophy and a practice it is good for students, for the university in the Global South and for humanity.
I did this with care and calm, feeding fat from the heritage of my invisible but always present giants. I was persuasive and emphatic, simple without being simplistic was the style, and as usual I used my hands and entire frame to dramatise my points.
But there this man at the back of the crowd in the packed boardroom. He was strange. He was dressed like a true lobola negotiator. Smart but modest in a scotch suit. A thin bright red tie fought with the mild colour of his neat suit and his huge Soyinka Afro announced him as a trouble maker.
Now and again he threw his hands into the air and shook his head in silent but visible protest at my presentation. I saw him once pointing an accusing finger at me. Once when the audience was grave silent he stood up and clapped hands maniacally, for a while stealing all the attention from me.
He seemed to be listening to another presentation, not mine and he had the look of those strange people who see sound and hear light. I was deeply worried at his dramatic mannerisms. I soldiered on and fed the attentive and appreciative crowd of assured administrators that were happy to receive a defence of decoloniality and a dismissal of the myths and propaganda about it.
The dramatic lobola negotiator was a real pain in the wrong place as he seemed to see and hear what others did not. And strange enough, during the question and answer session he did not ask any question or offer comment, he just kept rocking in his chair and throwing his hands into the air. I knew he was up to no good even in his apparent refusal to engage with me.
The confrontation came during lunch time. I saw him coming for me, negotiating and navigating his way past the mass of bodies that had received my presentation well. He had his eyes fixed on me as if I was a target for shooting. I was prepared to baptise him with the full glass of wine I was carrying if he said anything uncharitable about me or decoloniality.
He led me away from the crowd the way gossipers do when they have really hot gossip. I followed him to the corner of the room. "I am not exactly an academic, some of us are not considered academics, even if we wish," he said and I knew from then that I was dealing with a malcontent, the aggrieved type that blames all others for their failure. "But," he continued, and then fell silent as he concentrated on chasing a grape on his dessert plate with a fork, a chase that seemed to take a century.
Finally he cornered the fruit and the way the devil does sinners in hell he forked it, mouthed it and chewed it as if to punish the thing and celebrate its end as I stood waiting for my own judgement. "You don't really want to know what you were saying with your sign language, what your gestures communicated?"
I was damned. The fellow was a sign linguist and throughout my presentation he was reading my gestures and not listening to my words. "At some point you signalled that all the women in the audience must take off their clothes and follow you," he charged. I did not want to hear more.
I gesticulate a lot to complement my words but my gestures happen not to be aligned to the alphabet and vocabulary of sign language. Politely he asked me and other decolonial activists to consider disabled students and staff members in the university.
Those who have no eyes and ears also wish to be part of decoloniality and its liberation dream. When I was still ruminating on his sober advice and polite complaint he left, signing off with "and please don't make signs whose meaning you are not sure of, signs are a grammar on their own, and a knowledge, but who are we sign linguists to you academics!" Off he went, not to negotiate the next lobola but to continue his activism on behalf of people living with disabilities.
Mpofu, W. 2016. "Towards the Decolonisation of Higher Education in South Africa."
The Vice-Chancellors Forum. University of Pretoria/ Council of Higher Education.
Hatfield Campus. 11 June 201
Mpofu, W. 2016. "Towards the Decolonisation of Higher Education in South Africa."
The Vice-Chancellors Forum. University of Pretoria/ Council of Higher Education.
Hatfield Campus. 11 June 201
Cetshwayo Zindabazezwe Mabhena writes from South Africa: Decoloniality2016@gmail.com.
Source - sundaynews
All articles and letters published on Bulawayo24 have been independently written by members of Bulawayo24's community. The views of users published on Bulawayo24 are therefore their own and do not necessarily represent the views of Bulawayo24. Bulawayo24 editors also reserve the right to edit or delete any and all comments received.