Opinion / Columnist
Depoliticise the Indigenisation Programme
11 Feb 2012 at 13:01hrs |
Views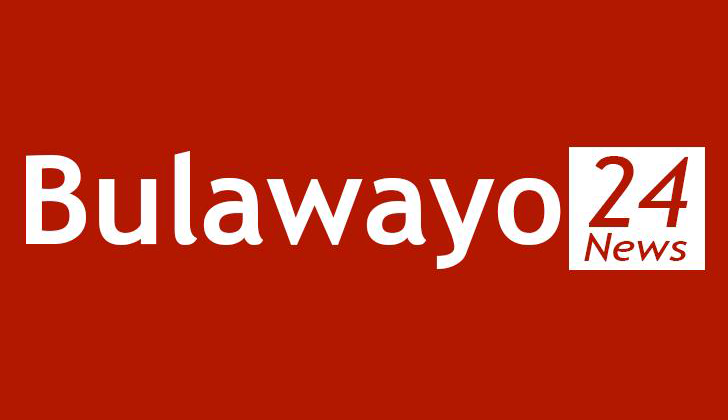 Zimbabwe's law of indigenisation and empowerment has not served Zimbabweans well because of the way it has been politicised and lack of clear non-partisan information on the law, the policies and the programmes.
Foreign investors and members of the public need to feel that they are not being armtwisted into faking political allegiance in order to participate in the economic opportunities in Zimbabwe.
ZUPA believes the solution lies in depoliticising the indigenisation programme and debate and creating, in every library in the country, an information portal for members of the public and investors. The EU corner recently opened in Bulawayo is a good template.
The majority of unemployed people tell ZUPA that they do not know about the opportunities created by the indigenisation programme and how to access the opportunities.
Sadly, because of lack of clear and centralised public information portal, some of the unemployed Zimbabweans also shy away from the programme because of fear and suspicion that they will be required to demonstrate political allegiance to those in charge of the programmes for them to have access to the fruits of the programme.
In our work of creating conditions where business can grow in order for jobs to be created for our members, we have taken time to engage potential investors to promote investment to Zimbabwe. Potential investors we have engaged say they are reluctant to invest in Zimbabwe not because they are opposed to the empowerment of indigenous Zimbabweans, but because of lack of clarity and certainty in the law.
There is a perception that Zimbabwe is not sincere, clear, honest and transparent in a way that can give confidence to shareholders. In other words, lack of a central public information portal makes it difficult to give confidence to investors. Different partners in the GNU give mixed messages about the indigenisation programme. Information available depends on who you spoke to last.
ZUPA, being the body that represents the interests of the millions of Zimbabweans who stand to benefit from foreign direct investment and domestic empowerment, is concerned that the manner and approach to the Indigenisation debate is not helpful to give confidence to those international investors who see opportunities in Zimbabwe.
Most of the world is undergoing an economic crisis with Greece, Italy, Portugal and Spain struggling to balance their books.
United States of America and Great Britain have seen their debts as nations hit above $1 Trillion. These are debts for their future generations and a challenge for President Obama and Prime Minister Cameron as they try to grow their economies and create jobs.
ZUPA values lessons from those developed countries and elsewhere. We have therefore taken time to look at the indigenisation policies and laws of countries that have done well and remain unaffected by the economic bust. These countries are Norway in Europe, and South Korea and Saudi Arabia in Asia and Australia.
What is clear from these countries is that they have based their economic growth on their resources like oil and minerals. They all have laws and policies that ensure that their citizens and industries have priority in accessing the resources.
We note that despite their laws and tax systems that clearly favour their citizens, foreign direct investment continues in their countries. They also appear to have developed, over the years, especially in the case of Australia, enough resource rich companies and individuals to do well from domestic investment alone. Most of Australia's investment in mining is by Australians who have become billionaires over the years. BHP Billion is one of the largest mining companies in the world, but started as a small scale indigenous mine in Australia. Andrew Forrest, an Australian billionaire and philanthropist started from nothing but benefitted from Australian mineral resources as an Australian.
The question is, why are Zimbabweans and potential investors sceptical about Zimbabwe's indigenisation programme?
Foreign investors will tell you that they see nothing wrong in empowering Zimbabwean citizens as this is the case in Norway, Australia, Saudi Arabia and South Korea. They will however have unsaid concerns about mixed messages from the parties in the GNU and lack of clear, unambiguous information from which they can make decisions.
They tell us that it is difficult to convince their shareholders to put in billions in long term investments in mining where they will only begin to realise profits many years down the line, if there is no security that the investment is safe. ZUPA believes this is a fair point. The different messages from the parties in GNU are therefore making Investment Minister Tapiwa Mashakada's job difficult because the foreign investors will not risk billions of dollars in Zimbabwe, when Tanzania, DRC and Botswana are offering certainty and security.
The delay in investment means Zimbabwe will remain a resource rich country with no capacity to explore or exploit the minerals. Our members will remain in poverty with no prospects of getting jobs. We will be interested in knowing what the Zimbabwean delegation to the Mining Indaba investment conference in South Africa brought home in pledges and expressions of interest.
ZUPA believes that Zimbabweans need to start benefitting from the natural wealth around them. We take the view that our members who are not employed must be given access to opportunities in line with devolution.
We believe that it is high time the GNU depoliticised the debate on indigenisation. It is time for all the parties to sing from the same hymn sheet and give confidence to those who want invest in Zimbabwe.
Above all, we call on the GNU and the Ministry of Youth Development, Employment and Indigenisation in particular, to create a public portal for information on the indigenisation programme, the facilities available and how to access the opportunities.
We believe the Indigenisation programme must be depoliticised and legislation put in place to punish anyone who demands a political party card of any colour or kind as a condition to accessing opportunities.
We encourage the parties in Government to be sincere and mature about the benefits of the programme and to take away the politics of bickering from the programme in the interest of Zimbabweans.
We remain convinced that if there is unity on the indigenisation issue in the GNU and clear publicly available information, there would be support and confidence from those who want to invest in Zimbabwe.
ZUPA will support honest programmes that take Zimbabweans out of poverty by creating wealth, jobs and economic opportunities. We however believe that this can not be done in a poisoned environment where every programme is politicised and information is not publicly available for people and investors to make informed choices.
-------------
ZUPA is the Zimbabwe Unemployed People's Association (ZUPA) representing the interests of millions of unemployed Zimbabweans. It has representation in all provinces of Zimbabwe, with local communities choosing their own ward council leadership in a bottom up model of involving the communities in their own affairs.
Source - ZUPA
All articles and letters published on Bulawayo24 have been independently written by members of Bulawayo24's community. The views of users published on Bulawayo24 are therefore their own and do not necessarily represent the views of Bulawayo24. Bulawayo24 editors also reserve the right to edit or delete any and all comments received.