Opinion / Columnist
Mwazha: 99 years of faith and obedience to Christ
25 Oct 2017 at 05:13hrs |
Views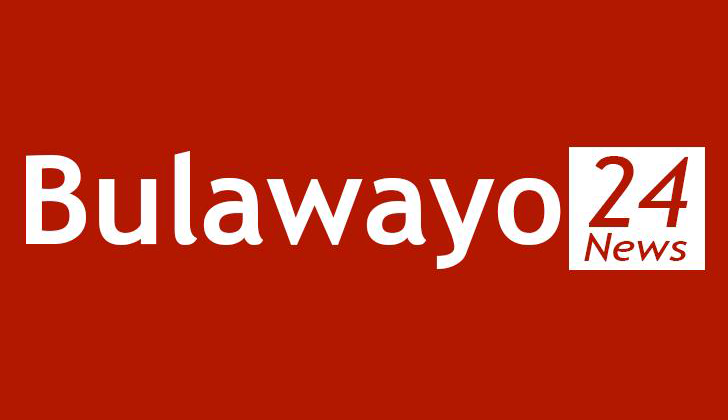 As we mark 99 years of a life totally committed unto the Lord, The African Apostolic Church reflects on the many blessings that each one of us without exception has received through the humble hands of this mighty servant of God. The very age of 99 is symbolic; it signifies a life that is jealously guarded by the Almighty. Many of us may never attain this mature age, which is among other things, a product of healthy and clean living. Paul Mwazha has taught us that cleanliness is next to Godliness.
It is a product of a disciplined lifestyle and most importantly, a product of a prayerful life. If one reads from the Divine Commission of Paul Mwazha of Africa, one sees that prayer has always been a central part of his life. Each landmark stage of his life is marked by a powerful prayer unto the Lord, thanking Him for the mercies and love for His servant.
Birth and resurrection at Holy Cross Mission
Paul Mwazha was born on October 25, 1918 in Chirumanzu District near Holy Cross Mission. An extraordinary thing happened after his birth. That year was the year of the influenza and the baby succumbed to the disease and died. The mother being a devout Catholic took the corpse of her baby to the chapel at Holy Cross Mission where Father Emilio Schmidt, a German priest was ministering.
This was for the purposes of performing the last rites before burial. Father Schmidt while performing the last rites blessed the corpse in the name of the Father and of the Son and of the Holy Ghost. The child rose from the dead with a shrill cry. Father Schmidt was engulfed by the Holy Spirit and exclaimed, "Mwana wamutsirwa basa! Mwana wamutsirwa basa! Mwana wamutsirwa basa! "(The child has been raised for God's work! The child has been raised for God's work! The child has been raised for God's work!) It was on that occasion that he was christened Paul; his mother had named him Mamvura, child of the water, the equivalent of the Hebrew Moses.
Significant visions
In 1934 at the age of 16, while still attending primary school at Masvaure Methodist School, he had in his sleep, a vision that was to shape the direction of his life. He saw at Mt Guvambwa near Sadza Business Centre, the Lord Jesus Christ sitting inside a rock holding an open book while facing northwards. He could only exclaim, "Ah, Lord!" He woke up engulfed by the Holy Spirit. Another vision that was to direct the form of his ministry occurred in 1940 when he was completing his teacher's training programme at Howard Institute.
He saw in that Vision the sky being polished clean and the words, "Recreation of Africa" inscribed. After the words had been written, the voice of the Unseen God said in Shona, "Nyorera vana vari kumaUniversity, vazokubatsira pabasa rokusika Africa itsva iyi. (Write to University students to help you in this task of the recreation of Africa). To this day the recreation of Africa by the Word of God has remained the central theme in Paul Mwazha's ministry.
The Great Commission
In 1951 while performing his duties as a teacher and Methodist Evangelist at Chideme School, the confirmation of his Commission was sealed. In his sleep he heard clearly the voice of the Unseen God say to him, "Ndiani watingatuma? Ndianiko angatiendera?" (Who shall we send? Who for us shall go?) Paul Mwazha was clear in his mind what this all meant. In the morning he went to pray far away from the school and homesteads at his place of private prayer and prayed saying, "Father, I heard your voice say, "Ndiani watingatuma? Ndianiko angatiendera? You know, Father, it is my wish to be your servant and serve your people in Africa first and the rest of the world if it be Your holy will."
The African Apostolic Church
In 1957 as Paul Mwazha led a multidenominational prayer group from an Easter gathering at Mudanda, he heard as their vehicle was passing a bridge near Murambinda, the voice of the Lord saying, "The African Apostolic Church, VaApostora veAfrica." He told one of his colleagues Loveless Manango who sat beside him what the voice had said. The colleague was surprised, saying that they had often asked him to form a church for them and he had consistently refused. Paul Mwazha said even then he was not saying they would form a church but that would be the name of the church if the Lord permitted them.
After a series of revelations confirming that the Lord wanted the establishment of the African Apostolic Church, in the summer of 1959, the African Apostolic Church was registered as a Church at Chivhu Magistrates Court. Today the African Apostolic Church has a membership numbering millions and stretching to all the continents, fulfilling one of his revelations when he told a colleague in that revelation, "Hona mizinda yangu mishanu yenyuchi" (See my five bee hives)".
His life and teaching
Paul Mwazha teaches his disciples to have faith in God and His Son Jesus Christ. With faith all things are possible. When he prays for the sick he emphasises that they need to have faith. We have seen great works happen through the act of faith when the elders lay hands on the sick or people simply asking God to grant them their requests. He calls it "the simple faith of Galilee". The other facet of his teaching is obedience. This means doing as the Word says, specifically doing what the Law says. The Law refers to the Ten Commandments.
At the beginning of every church service the Ten Commandments are read so that everyone can introspect himself or herself where he or she stands in relation to the Law of God. The Ten Commandments are the only basis upon which people will be judged. Paul Mwazha's life as documented in the Divine Commission of Paul Mwazha of Africa and through his interaction with his disciples teaches what it means to be a follower of Jesus Christ. His life teaches about love to fellow brethren. It teaches about forgiveness just as the Lord has forgiven us.
He teaches love for one's enemies as it is easy to love one's friends and relatives. In fact he says when one expresses love to one's close people it is justice rather than love as it is what is expected. For instance parents are expected to love their children and vice versa it is no big deal. To love one's enemies is to move a gear up, that is an expression of true love. One of his teachings that have benefited his followers is the truism that you reap what you sow. With reference to his life he says, "People love me and God has given me a long life". This is very true because the whole church simply loves "Mudzidzisi" as he is affectionately known in the African Apostolic Church. God has given him a long life as evidenced by the marking of 99th year today.
Here comes the reason, "I love all people and pray for them as a result they love me in return. Many come to me sick and unwell, I pray for them and they get healed. In other words, I give them life and as a result God grants me long life". We have learnt many things from "Mudzidzisi" (our teacher). Simplicity is one of his characteristics. Considering all that he has done for people, literally raising many from dust and ashes to respectable men and women and considering that he leads a church with followers numbering millions, one would expect him to be one of those unapproachable people.
On the contrary if one meets him among his followers, one would mistake him for any other church member. He is humility personified. Paul Mwazha detests pride and ostentation; those are features of the devil. True Christians are humble just as Christ was not distinguishable from His disciples and it took the traitor's kiss to enable His enemies distinguish Him from His disciples.
As we mark 99 years of Paul Mwazha's life, those of us who have been fortunate to have known him and interacted with him consider ourselves blessed to have been touched by his life, his love, his wisdom, his teaching and his leadership. Paul Mwazha's teaching has transformed many people's lives from what they were before meeting him. They have a better relationship than ever before with their Creator. Paul Mwazha has taught them that it is their lives that preach the gospel our Lord Jesus Christ and not their words.
His own life is testament to this, hence his courage to utter the words, "Be like me." Not many people have the courage to say those simple yet difficult words. The reason is that each one knows himself or herself more than anyone else. There are many other attributes of a Spiritual nature which those outside the church might find difficult to digest, save to say the trend with most new members is that they would have seen Paul Mwazha in a dream or vision assisting them when they had found themselves in one problem or another (health or social).
When they wake up from the dream, they discover that the problem has been resolved. When these people later on meet Paul Mwazha or just see his picture and recognise that that is the person, who assisted them, they are left convinced that he is not an ordinary human being.
A Commission of universal proportions
One incident which affects the whole of humanity occurred 22nd June, 1984. This was at the height of the Cold War between the United States and its Allies on one hand and the Soviet Union and its Allies on the other. In a vision Paul Mwazha visualised two hawks fighting. Their attacks on each other were so fierce such that their impact made the whole world to tremble. It was so frightening to behold. Feeling pity and compassion for the world, he shouted, "Kwete! Kwete! Kwete!" (No! No! No!) The birds heard him and stopped fighting and looked at him.
They immediately transformed into human beings from head to waist. From their waists downwards, they remained birds. He shouted again, "Kwete! Kwete! Kwete!" the two hawks then landed beside him one on either side. He then did an extra-ordinary thing, he touched the claws of the birds with his fingers and the transformation was complete, they became complete human beings.
They were two white men of equal strength. Paul Mwazha then instructed them not to fight again, showing them that it was an evil thing to do. He could see their hearts and his melting into one. They became peaceful people and he loved them. Then the sun rose from the eastern horizon like a red fire ball. He shouted, "NdiJehovha!" (It is Jehovah!) Then the vision ended. When he woke up he knew exactly what the vision meant. At the next church gathering he announced that the world need not fear the prospects of a nuclear war because the Lord Jehovah had stopped it.
The rest is history; the world witnessed dramatic events that reconfigured the geo-political map. Herein lies the superiority of the present commission; unlike other prophets who foresaw future events even at world scale but were not given the power to intervene or influence the course of those events, Paul Mwazha was given the power to intervene and redirect the course of this event that would have annihilated our planet.
To this end, it is not only the African Apostolic Church and Africa which should celebrate the life of this servant of God, but the whole of mankind living today because God used him to avert a nuclear end to our existence. Sure enough the world will come to an end because Scripture says so and Paul Mwazha himself was given a number of messages to this effect. The above event was a major postponement to give mankind time to repent.
The most important lesson from celebrating Paul Mwazha's 99 years is that mankind must repent and turn to God and His Son Jesus Christ in truth because sooner rather than later the world will come to an end; we only got a reprieve on June 22, 1984 . Lastly we wish the servant of God Paul Mwazha of Africa many more years at the helm of the African Apostolic Church so that we can benefit from his love, his wisdom and his leadership.
Source - the herald
All articles and letters published on Bulawayo24 have been independently written by members of Bulawayo24's community. The views of users published on Bulawayo24 are therefore their own and do not necessarily represent the views of Bulawayo24. Bulawayo24 editors also reserve the right to edit or delete any and all comments received.