Opinion / Columnist
A contestation of WHO's ambassadorial appointment hullabaloo
25 Oct 2017 at 15:40hrs |
Views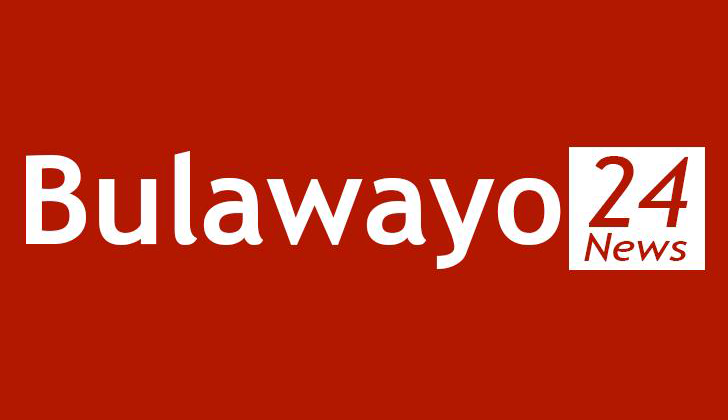 Zimbabwe is a state, in its statehood, it is founded on principles of human rights and compliance to international principles that include cooperation and solidarity to causes of humanity. In its nationhood, the land is guided by a representative democracy that places the presidium as its solemn international proxy in issues of global politics and global administration. Peculiar to the linear unpatriotic perspectives that only observe the ridiculing of the presidium as a supplementation of the intra-national anti-Mugabe mantra, it proposes rather a new dimensional observation of this clear subject but deliberately misinterpreted.
The debate about the disappointment of President Mugabe by WHO on the ambassadorial post has transmogrified beyond the level of global health administration. The matter has transformed into being an issue of Mugabe's inadequacies and its tandem with the WHO objectives. It has also attracted observations that include matrices of power and influence in global politics. It is therefore justified for the "independent" academia using concepts of International Law and the mantra of intra- state patriotism to understand the controversy.
President Robert Gabriel Mugabe was appointed as the WHO ambassador not in his personal capacity, but as the president and head of a government and head of a legally existing state. What this means is that the inconsistency emanating from WHO does not only ridicule the persona of Mugabe but it ridicules "the Zimbabwean State" that legally placed Mugabe as its representative in such critical positions. WHO is an organization that is founded on professional ethics; hence, we can boldly say that WHO's appointment of President Mugabe as its ambassador was done through a thorough professional procedure. It then defeats the possible border lines of international administration in relation to the respect of other existing states, when the same institution that appointed President Mugabe, whom they clearly knew, including the knowledge about charges leveled against him that are said to constitute the controversy surrounding the ambassadorial post in discussion.. Even if it's true that President Mugabe is guilty of committing the charges leveled against him, that does not mean the Zimbabwean State that he represents is guilty of those charges. The honor to appoint President Mugabe was not to him, as an individual, but as the constitutionally legal representative of the Republic of Zimbabwe. In its own right, a polity that have recorded successes in cooperating with world health policies that target the reduction of NCDs.
The act to embarrass and take lightly the presidium of Zimbabwe is a direct devaluation of Zimbabwean authority that is founded on democracy. The presidium represents the Zimbabweans who deserve their right to be respected, and have their dignity recognized even by actors in the global regime. For Zimbabweans, it is critical to understand the long term effects of this ridicule, its effects must not be calculated under the 'Mugabe is wrong' spell. Regardless of our political preferential fragmentations, our national interests are still the equivalent. Hence, the de weighing of Zimbabwean authority sets an unscrupulous precedence for Zimbabwe in international politics; it presents a Zimbabwe that is of no subsequent value hence any mimicry to it is tolerable. Those who are celebrating from the linear terraces that President Mugabe was ridiculed should understand that this issue is not about president Mugabe it is about Zimbabwe and how the global regime perceives Zimbabwe. When we as Zimbabweans cooperate with the global regime when it is ridiculing our institutions of power, it should register that we are normalizing the culture of 'Zimbabwean authority being a joke'.
Those Zimbabweans that are celebrating the cancelation of the ambassadorial appointment of Zimbabwe through President Mugabe should never misthink that it equals them to the global regime and its agenda of normalizing the outcome of disciplining a scoundrel regime. Even if the Zimbabwean presidium is rogue, it is only up to the Zimbabweans through its effectively entrenched systems of democracy, to handle and deal with it. Hence, when Zimbabweans collaborate with WHO, they accelerate the undermining of Zimbabwe's sovereignty. Those leaders, who condone the behavior of WHO that deliberately reduced Zimbabwe, should know that by normalizing the culture of embarrassing Zimbabwe, even if it is now from other different international organizations in future. When a culture to handle a nation state is established, that culture outlives the cause it was formulated for, it goes to regenerate itself as a norm even in the future. As the polity, when we cooperate in this wrongdoing, we are normalizing the culture of denigrating our institutions of power that are a representation of our statehood.
Follow @TediousNcube
Source - Tedious Ncube
All articles and letters published on Bulawayo24 have been independently written by members of Bulawayo24's community. The views of users published on Bulawayo24 are therefore their own and do not necessarily represent the views of Bulawayo24. Bulawayo24 editors also reserve the right to edit or delete any and all comments received.