Opinion / Columnist
#PocketsOut; the motive
26 Oct 2017 at 11:09hrs |
Views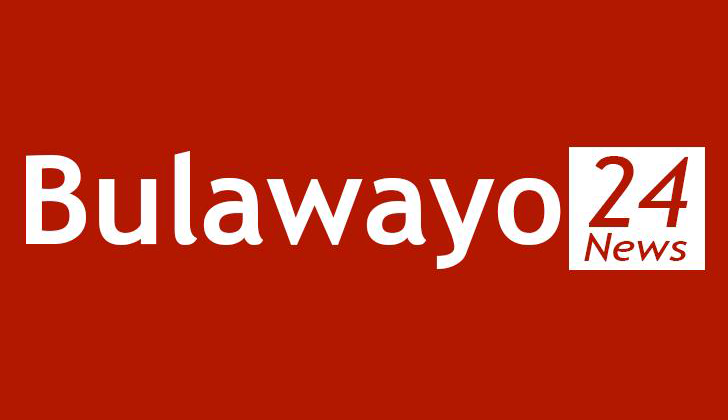 Over the past days I have received enquiries on the motive of the popular
#PocketsOut
campaign.
Questions from inquisitive citizens have sought to understand and measure the impact of what Zimbabwean view as the best silent protest to address their cash crisis and the poverty they live with.
Despite spirited efforts by anti-protest citizens (state agents) who fought against the democratic right to hold government to account we have remained united and strong in our resolve.
The three objectives of our campaign are summarised as convergence, consciousness and confrontation and will be explored in this instalment.
Convergence
Inasmuch as Zimbabwe boasts of a robust civic society and intelligent and resolute activists, our society is now marred with activism of individualistic pursuit of glory which has led to sporadic isolated campaigns that have not yielded much by way of mass mobilization.
The divisions rocking civic society have permeated into the mainstream political contestation arena. More than 72 political parties and three coalitions have registered their intentions to contest in the already ill-fated 2018 harmonised election. This is coming at a time when our nation has been plunged into deep rooted crises on all fronts political, social, economic and spiritual.
One would expect convergence of citizens focusing on the agenda of uprooting the dictatorship that has authored the crises. However, this has not been the case instead individuals are pursuing self-serving agendas far removed from addressing the national question.
Plausible efforts to create platforms of convergence have been done in the past, tactics varied, from crafting common declarations to forming coalitions of organisations. Common declarations such as the People's Charter, Zimbabwe we want and the most recent one Citizens Manifesto aptly captured a vision of a better Zimbabwe.
Unfortunately, before the ink dried on these great documents some supposed protagonists of the pacts would disregard the contents of the agreements by both omission and commission. Coalitions like Crisis Coalition and NANGO among others remain critical platforms of convergence but some individuals and Institutions continue to disregard the spirit of these platforms.
The
#PocketsOut
campaign neither seeks to undermine existing platforms nor reinvent the wheel but to regenerate debate on the imperative of honouring previous declarations and strengthening existing platforms of convergence. The cash crisis blighting our country can be solved by citizens revisiting the People's Charter, the Zimbabwe we want and Citizens Manifesto.
Citizens across all walks of life are victims of the cash crisis and they must be engaged, pulling pockets out is the first step towards effective dialogue.
As you go around doing your day to day activities people will ask why you are pulling your pockets out. Take the opportunity to explain the root cause of cash crisis and further highlight how we can extricate ourselves from the current crisis referring to solutions captured in the People's Charter.
Let us bring all citizens on board by building a clear consciousness which empowers citizens to be informed agents of constructive change of the status quo.
The absence of this national consciousness has manifested in lack of coherence in tackling national issues.
Consciousness
Political commentator, Takura Zhangazha defines national consciousness "as the sum total of the revolutionary awareness of a people of their struggles and pursuit of a just, equitable society…"
Our campaign seeks to raise the revolutionary awareness among the citizens so that they will not view the obtaining economic challenges as a product of some bad luck or misfortune that has targeted them at individual level.
As we go around with our
#PocketsOut
we realise that we share a common problem. We further discuss and raise awareness amongst ourselves so that we are able to locate the root cause of our problems and discuss methodology of confronting the dictatorship that is robbing of a decent life.
Confrontation
Confronting a deep-rooted dictatorship like the one running our country demands from us the highest levels of discipline adhering to non-violent methods of prosecuting the struggle. The dictatorship is always looking for the slightest excuse to brutalise and kill innocent citizens.
The
#PocketsOut
campaign causes dilemma for the dictator denying him an opportunity to victimise citizens but still pushing him to the edge.
Citizens of Zimbabwe have suffered at the hands of the incumbent regime and this campaign offers a low risk opportunity for them to express themselves. As millions join the campaign we will escalate our struggle to the next level.
In conclusion the campaign is for all to own it and participate as we build the critical mass needed to bring change in our country.
Obert Masaraure is the President of Amalgamated Rural Teachers Union of Zimbabwe (ARTUZ). He writes in his official capacity. Can be contacted on +263 776 129 336/ ruraltrsunion@gmail.com.
Source - Obert Masaraure
All articles and letters published on Bulawayo24 have been independently written by members of Bulawayo24's community. The views of users published on Bulawayo24 are therefore their own and do not necessarily represent the views of Bulawayo24. Bulawayo24 editors also reserve the right to edit or delete any and all comments received.