Opinion / Columnist
How Zipra rose from the ashes
29 Oct 2017 at 07:31hrs |
Views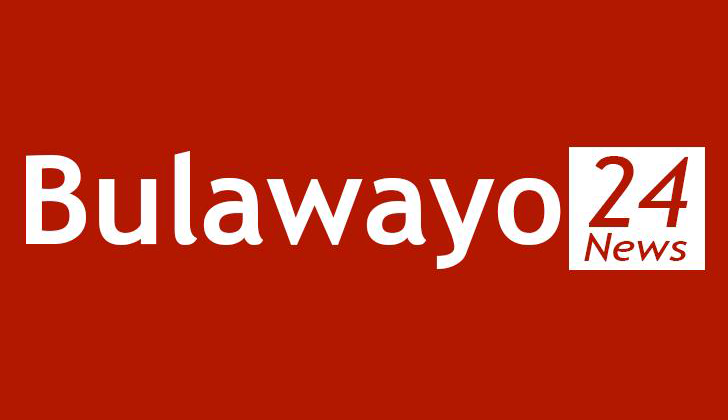 IN our previous instalments of our Column Lest We Forget we have been carrying out articles on former Zipra camp commander, instructor and a member of the High Command, Jack Mpofu. Mpofu, the late Roger Matshimini and now Retired Brigadier-General Abel Mazinyane constituted a unit that carried out an operation when Zapu's military wing was reconstituted into Zipra following the internal problems that affected Zapu.
The trio's operation marked the first military operation under Zipra. Following the narrations by Mpofu, Rtd Brig-General Mazinyane felt it necessary to also give his side of the story on that historic incident. Unfortunately Matshimini is now late. Below is an article by Rtd Brig-Gen Mazinyane:
The political crisis in Zapu externally, that led to its Vice-President, James Chikerema who had been tasked by the party to lead the armed struggle devastated its armed wing that was called the Special Affairs then. During the crisis the Special Affairs had soldiers in Zambia, Tanzania, Bulgaria, North Korea, USSR and in Rhodesian prisons. In 1970 those who had been undergoing training in Eastern Europe and North Korea were brought to
Morogoro, Tanzania. Our group was undergoing training.
Among those who were brought to Morogoro were Rex Nhongo (Solomon Mujuru), David Todlana, John Mugabe, Njenjema, Matshimini, Mbhejelwa, Zex, Shelton Siwela and many others. Everyone was moved to Zambia beginning of 1971 except those who were in training in Morogoro. A bulk of this group plus most of those who were in Zambia deserted the armed struggle. The only person who deserted Zapu to join Zanu was Robson Manyika who had been Chief of Staff to Ackim Ndlovu who was commander then. Twelve others deserted from Morogoro to Froliz. This talk of people "dumping Zapu for Zanu" is not true. The truth is that they deserted the struggle.
They were soldiers, soldiers who leave the organisation or institution desert. To sugar coat desertion with imaginary reasons like saying for example, in Zapu some tribes were not being promoted while in Zanu promotion was on merit defeats logic.
The second in command at the main Zapu military training camp was Robson Manyika, a Shona speaking cadre. Now Retired Brigadier-General Ambrose Mutinhiri was the commander of the only Zipra military training camp just to mention a few. After all what had people done to look for promotion. Did they look for promotion just because they had completed training?
Anywhere in Zipra desertion was never considered a merit. After all a revolutionary strives to uplift his/her organisation not admire other organisations.
The honest truth is that freedom fighters face two fears: the fear of death and the fear of living like a coward. I think one had to choose between the two. This meant that one would prefer being called a coward than face death or flee than leave with being called a coward.
After Chikerema had formed Froliz and most cadres had deserted to wherever, Jane Ngwenya, George Silundika and Jason Ziyaphapha Moyo came to Morogoro to address the Zipra forces that were in Tanzania. This was the main Zipra force minus the 12 that had joined Froliz. The only remaining members of Zipra that were in Zambia were Nikita Mangena, Report Mphoko, Tapson Sibanda (Munyanyi), Cephas Cele, Charles Ngwenya (JD), Jabulani Ncube, Petros Khumalo, Tshombe, Mgewu, Donki, Mabhuku, Matshimini, Lemmy, Njenjema and a few others I might have omitted.
Remaining in the party after Chikerema had left were; Jason Ziyaphapha-Moyo chairperson of the Revolutionary Council, George Silundika, Edward Ndlovu and Jane Ngwenya (all members of the Zapu National Executive), Aaron Ndlovu (Secretary, Zimbabwe Workers Union), Dumiso Dabengwa (Secretary of the Revolutionary Council), Philmon Makonese, Swazini Ndlovu, Easter Ndiweni, Isaac Nyathi, Victor Mlambo, Dingani, Stephen Vuma, Ethan Dube (director Zimbabwe Intelligence Service-ZIS). Bokwe ,Wilbis, Saul Gwakuba Ndlovu, Lazarus Mpofu, Thomas Ngwenya, Nkomeni Nleya, Naison Khezwana, Julia Masangweni, Jack Ngwenya, Nyampingidza, Isdore Dube, Ackim Ndlovu, Luke Mhlanga, Josiah Ncube, Sikhwili Khohli Moyo.
In Zambia there were 10 recruits, namely Elias Moyo (Zwafa), Stool Matiwaza, Ntashana, Donald Boy Matiwaza, Cleopas Jubane, Skinny, Makanyanga, , DC, Mahang Dube (Seka Mbonisi). There were also students studying abroad such as Ben Matiwaza and others. There were also one or two people deployed in Moscow in the USSR.
In Tanzania is where the bulk of ZPRA personnel was and these were the following; Mlefu Dube, Jevan Maseko, Martin Nleya, Lawrence Sibanda, David Dube, Christopher Sibanda, David Ndebele, Tshabalala, Tshile Nleya, John Nkomazana, Abel Mazinyane, Matswaha Ndlovu, Jeffrey Ndlovu, Eddie Mlotshwa (Sigoge), Fleming Mnkandla, Fredi Khuphe, Chauke, Richard Dube, Nkosembi Maphosa, Ben Maphosa, Ngwenya (Tangwena) Kenny, Tshuma, Zulu, Raphael Zulu-Chief Litunga, Tendayi Nyamkapa, Matha Nleya, Toddy Nkomo, Carlos Masuku, Nyathi (Hwadalala), Solomon Ndlovu, Ncube (Phoso Mogo), Masala Sibanda, Chilis Bhuka, Conerlius Dube, Peter Ndlovu, Stanley Nleya, Aaron Gumede, Lemon Khumalo, Ernest Magutshwa, Joshua Mpofu, Adam Sibanda (Shylock), Lameck Ncube, Kelly Malaba, Alexander Ngwenya (Try next door), Themba Mbambo (Maguswini), Charles Ncube (Taffy), Sam Mfakazi, Philip Maphosa, Lookout Masuku, Chimwe Nyathi (James Sakupwanya).
Sometime in 1971 nine of us were ordered to place our bags and get into a Land Rover. The nine included Lemon Khumalo, Christopher Sibanda, Kelly Malaba, David Ndebele, Godfrey Ndlovu, Joash, Taffy and I.
We travelled to Tunduma, the border post between Tanzania and Zambia.
There we met Tapson Sibanda who had been appointed Chief of Military Intelligence in the ZPRA High Command. He took us across to the Zambian side where we found another Land Rover waiting to whisk us to Lusaka.
On arrival at Lusaka, Jeffrey and Lemon got off the vehicle at the Zimbabwe House while the rest of us were kept in the Land Rover and logistics were loaded. Our final destination was DK in the Zambezi Valley. Here we carried out intensive patrols along the Zambezi.
We watched Rhodesian soldiers patrolling by boat and on weekends swimming with their partners. This helped us compile a rich dossier about the enemy's behaviour and equipment.
At DK we found Njenjema who became commander of the base. He was a strict disciplinarian. He wanted silence around the base but we were young and always broke the rule arguing among ourselves loudly during his absence.
On arriving he would send a signal which was usually a sound of a local animal or bird to check if it was safe to enter the base. Because we always spoke loudly during his absence we could not hear the signal. To attract our attention he would fire one or two shots into the base forcing us to dive for cover.
He would enter the base to find some of us in need of medical attention due to the panic caused by his shots. He would say "ngabe ngamabhunu ngabe selifile."
When we left DK for operation my colleagues envied me. I was excited that at last I will have a chance to fire at a live enemy. My moral was very high that the chief of operations, JD said to me at the crossing point, "Don't try to desert." I think he thought the operation gave me a chance to desert. I think even my seniors were not sure of how I would behave once on Rhodesian soil.
While making preparations Matshimini used to walk barefooted. I think he had already decided that he would order us to take off our shoes once in Rhodesia. He was conditioning his feet.
The other thing that Jack did not mention is that in our attempt to cross the Zambezi he was swept by the strong current. I ran along the river and rescued him about 70 metres from the spot of intended crossing. The interesting thing is that he held to his gun despite the strong current.
However, when I asked him to give me his gun so that I could pull him out, he gave me the barrel instead of the butt.
I knew his gun was cocked and ready to fire. Him holding the trigger end was very dangerous. Anyway there was no time to adjust, I pulled him out with his gun pointing to my chest.
The other thing that Jack did not mention is that while I was under the small bridge placing explosives the moon came up and I realised there was suddenly a lot of light under the bridge. I bolted from under the bridge thinking the train was approaching.
They then told me it was only the moon. I returned and completed the task. After this operation ZPRA was on the roll ready to liberate the colonial world.
The few people who had remained in Zapu when Chikerema left rebuilt the armed struggle and caused Ian Smith to close the Rhodesia/Zambia border in 1973.
Source - sundaynews
All articles and letters published on Bulawayo24 have been independently written by members of Bulawayo24's community. The views of users published on Bulawayo24 are therefore their own and do not necessarily represent the views of Bulawayo24. Bulawayo24 editors also reserve the right to edit or delete any and all comments received.