Opinion / Columnist
So, Gwesela was right in 1982, isn't so in 2017?
30 Oct 2017 at 15:03hrs |
Views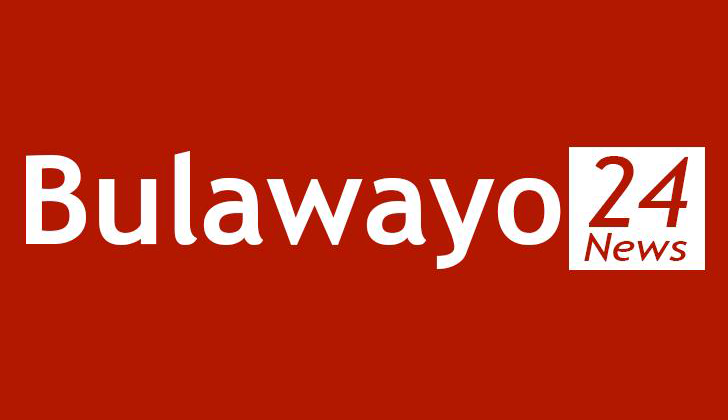 The superiority of the Maxim gun which conquered Zimbabweans by Rhodesians in 1856 could not be contested by Blacks up until 1956. By 1956, our boys had gone to South Africa to learn from other oppressed Africans at Fort Hare, how to organise and fight an armed oppressors.
In 1957, Joshua Nkomo became the voice of an oppressed Black Rhodesian, regardless of tribe. He knitted together strategies to execute the Liberation struggle and his Zapu even invented the name Zimbabwe.
Very late in 1960, Mugabe was fronted into Zapu under duress by his cousin Chikerema. Since his Kutama Mission days in the 1940s, Mugabe had been a FORTUNE SEEKER. Any opportunity which exhibited a potential to bring money into his pocket, Mugabe would take.
After failing to make the amount of money he dreamed of through teaching, even in Ghana, Mugabe saw reason ing in Chikerema, why joining the struggle would make him rich.
As a Catholic student, good in presentation, Mugabe excelled as Zapu Secretary General under Joshua Nkomo where he had been installed with the help of Chikerema. But also, as an opportunist whose sole aim was to make money for himself, Mugabe found the idea of National Heroism less rewarding than the opportunity to amass personal wealth.
Mugabe spent most of his time in Zapu strategizing how to divide and trap people to rebel against Nkomo and take his own ends. He deployed politics of tribe which he was directing and perfecting to amount to his personal wealth ambitions. In 1963, Zanu was carefully formed on tribal lines, against the Zapu National spirit of 1957.
No one knew how they were being used by Mugabe to form Zanu. By 1975, Sithole was later deposed as Zanu President paving way for Mugabe, as had been pre-designed back in 1962.
All the moderately meaningful Shona Liberation Heroes were slowly eliminated by hanging, bombing, staged car accident, poisoning, jailing on pits in Mozambique, or sacking between 1975 and 1980.
The front Merchandiser selling Zanu Liberation philosophy were the foot comrades. These foot comrades believed in the genuine struggle of Zimbabwe and they erroneously failed to detect Mugabe's personal ambition to amass wealth for himself. When the comrades presented their cases to us, the generality of Zimbabwean villagers, they believed what they were promising.
We emptied all our life savings funding the execution of the Liberation struggle of Zipra and Zanla.
Zipra, and its leader Joshua Nkomo, were fighting a genuine struggle aimed at liberating the oppressed masses of Zimbabwe. They believed what they taught the masses and they gave their souls to the oppressed people of Zimbabwe. They never would trade National freedoms for money.
Zapu, in its genuinenety, failed to rescue the Nation from the Zanu-preached tribal political alignment. The only heartfelt prophesy Joshua Nkomo wrote from exile in London 1983 was "In years to come, even the Shona will suffer from the tribal bayonet which Mugabe is using against the Ndebele today"
Soon after Independence, Mugabe was quick to prepare his ground. He had successfully finished to deal with a previous threat to his money-making project by eliminating Sithole, Takawira, Chitepo, Tongogara and Thomas Nhari.
The next meaningful threat to Mugabe personal project at Independence would be Zapu. Mugabe knew that if he eliminated Zapu, and its Nation focussed philosophy, all that would be left would be himself. He knew that once he stood as the only ultimate voice, he would then be able to command the Ministry of Finance to surrender any amount of money into his personal pocket.
But, some irate Russian trained Liberation struggle boys like Richard Gwesela, sensed, very early in 1981, that Mugabe was not good candidate to run a united Zimbabwe.
Gwesela attempted to go back into the masses and conscientise them to see ahead, that a man who rules by eliminating opposing views, cannot lead a democratic country. Mugabe unleashed Gukurahundi to decimate Zapu and its philosophy. Just as he had done with Nhari in 1976, he successfully contrived a belief within Zanu in 1982, that Ndebele were enemies of Zimbabwe.
Thomas Nhari was a Karanga who had left Zimbabwe to fight for the Liberation of Zimbabweans, but noticed during the struggle in Mozambique, that Zezurism had been fronted ahead of Zimbabweanism. He was hanged and silenced in Mozambique. Very late in the Lancaster conference in 1979, Tongogara, another Karanga, noticed that something was not adding up in Zezuru led Zanu, which hindered a United Patriotic Front to go into 1980 elections as one Zanu-Zapu National Project. Tongogara died very fast after attempting that unifying view in 1979.
The Gwesela effort was very late in 1982. The likes of Mutsvangwa, Matemadanda, Joyce Mujuru, Edgar Tekere, Dydimus Mutasa, Emmerson Mnangagwa, Rugare Gumbo would not allow any view which attempted to show Zimbabweans that President Mugabe was running a self-enriching project.
The victims of that failure are myself, and nine Million other Zimbabweans who are either now in Diaspora of suffering poverty, oppression and starvation under a wealthy and powerful President.
President Mugabe has achieved his ambition to enrich himself without any remorse of impact to the economy, infrastructural decline and poverty. He flies whenever he likes. His children and wife, and even stepchildren, spend as much as they imagine. They buy whatever they imagine and take whatever they like. They talk whatever they want and live where ever they imagine. They have the Independence that Zapu dreamed to extend to the generality of our population in 1956.
The Zanla comrades like Mutswangwa, Matemadanda etc, are counting their long remorse of spending life to perfect Chatungwa lifestyle.
Matemadanda, Mutswangwa, Tshinga Dube are now joining Richard Gwesela who told us much earlier in 1983, that Mugabe was not a good candidate to lead Zimbabwe. When Grace Mugabe said Mugabe must name a successor, she also joined Richard Gwesela because Zimbabwe cannot be led by someone who can't see that the masses are suffering.
When Pastor Mugadza simply wrote a note to say "The people are suffering Mr President", he was imprisoned.
It is a fact that fourteen Million people in Zimbabwe 2017 have now joined Richard Gwesela to say Mugabe does not have the people at heart. He only has himself and his family. This is the project we pushed since the formation of tribal Zanu in 1963 against Zapu philosophy of accountability to the masses of Zimbabwe.
The 1980 Shona unconquerable, which Joshua Nkomo said was not the way and was unsustainable in 1983, has finally perfected to Zezuru unconquerable, and properly pronounced in public, by the President's wife.
It is time now, that every Zimbabwean buried their mistakes and get back to Zapu Independence philosophy of 1957.
We do not want TRIBE in Zimbabwe. We want a Nation where opportunity is accessible to all citizens according to the dexterity of their works.
Source - Ryton Dzimiri
All articles and letters published on Bulawayo24 have been independently written by members of Bulawayo24's community. The views of users published on Bulawayo24 are therefore their own and do not necessarily represent the views of Bulawayo24. Bulawayo24 editors also reserve the right to edit or delete any and all comments received.